Murthal gangrape issue: Police says no sexual assault took place during Jat quota stir
SP Sonepat, has taken pains to submit a detailed report to DGP, Haryana on the alleged gang-rape of at least 10 women by goons in Murthal.
Abhishek Garg, the Superintendent of Police, Sonepat, has taken pains to submit a detailed report to DGP, Haryana on the alleged gang-rape of at least 10 women by goons in Murthal during the Jat quota stir.
The investigation was in response to an article in The Tribune of 24 February, alleging that women passengers on the national highway near Murthal, Sonepat, were stopped in the early hours of Monday, 22 February, dragged into the nearby fields and gang-raped, while further accusing the police of having advised them not to register any complaints.
The report quoted village elders Hari Krishan of Kurad, Zile Singh of Hassanpur and dhaba owner Jai Bhagwan confirming the assaults. Video footage of women's clothes strewn around the fields is also doing the rounds. The Jat quota stir has claimed 30 lives, of which 18 were of Jats and 12 of people from other communities.
Taking suo moto cognizance of the alleged crime, the Punjab and Haryana High Court asked the Haryana government to submit its reply on Monday, 29 February 2016. In response, the Haryana government has called for a detailed probe.
The police report, a copy of which is available with Firstpost, gives a chronological sequence of the events as they occurred, in which no evidence is found of a single incident of rape and sexual assault of the nature described in the media. All three key sources in The Tribune story, while admitting that some journalists from Delhi had visited them and made enquiries, denied both the occurrence of any such incident, or having confirmed the occurrence of either sexual assault or gang-rape to the journalists. They have all expressed shock at the publishing of such a completely false report by the newspaper.
The report states that the police further contacted Parveen Arora - one of the journalists who wrote the report - on his mobile, to ascertain whether he had himself met or spoken to any rape victim. Parveen Arora denied having spoken to a single victim or victim's family, maintaining that his story was based on the statements of the three persons named in the story.
A team led by Rekha Sharma, Member of the National Commission for Women (NCW), visited the crime scene on 24 February. In its report, the NCW team has said it contacted 8 families and 6 truck drivers and cleaners whose vehicles were damaged and set ablaze by the mob around the same time as the alleged rapes, but all of them denied either having been sexually assaulted or having witnessed any gang-rape. Both the NCW and the police have asked any victims to come forward, but no one has done so.
However PP Kapoor, an RTI activist, reportedly claims to have spoken to four eyewitnesses who confirmed to him that the mob had dragged the women into the fields, torn their clothes and made sexual advances towards them. But even these witnesses apparently stopped short of using the 'rape' word. Yet, Kapoor and the NCW have reportedly stated that the alleged rape victims were likely to be too fearful of the police to come forward.
When questioned, Garg dismissed this assumption. "We are registering every small case of arson or loot in the local area. If these poor people are not afraid to approach us, why would alleged rape victims who live in Delhi, can afford their own vehicles, and seem to be empowered in every manner, be afraid to approach the Haryana police and register their complaint?", he asked Firstpost.
CCTV footage obtained from Amrik Sukhdev Dhaba, now in the possession of the police, also does not show any women with torn clothes present there at the time the incident allegedly took place. Video footage along 200 metres of the alleged crime scene does show damaged and charred vehicles, but no torn female garments strewn on the road.
Despite the lack of complainants, witnesses or evidence and the multiple enquiries suggesting that the incident never took place at all, Yashpal Singhal, DGP (Haryana), who gave a press briefing on Friday, repeatedly affirmed that the probe will not stop and complainants should feel secure in approaching the police to ensure their tormentors are nabbed and brought to book
Below is the English transcript of the police report:
Police report
At 2 am on 22.2.2016, the police were intimated that some vehicles had left from Panipat towards Delhi, despite the fact that the national highway had been closed in Sonepat district. The Gannaur and Murthal police reached G.T. Road to stop them, but by the time they reached the spot, some vehicles had already gone ahead. These vehicles were stopped, smashed and set on fire by lumpen elements. The passengers in the vehicles fled and took shelter in nearby homes and dhabas.
When the Sonepat police headquarter came to learn of this, it sent DSP Rahul Dev and SHO, City Sonepat with a full force to G. T. Road. The SP himself, Deputy Commissioner, Sonepat and IG, Police, Parmajit Singh Ahlawat also reached Murthal, G.T. Road.
On the way we found many passengers, including women, in a terrified condition near Nidan Hospital and we escorted them to safety inside the hospital. Then we reached Amrik Sukhdev Dhaba, where we found more passengers who told us about the violence and arson. We had them transported home in buses. Then we removed all barricades on G. T. Road, searched out more passengers who were stuck and had them escorted to Delhi in their vehicles. In this incident, 6 big vehicles and 21 small vehicles were found damaged or torched. On that night, we did not receive a single complaint of any misconduct towards women.
Later, we read The Tribune story on 24.2.2016 and DSP, Gannaur was asked to investigate further.
The Tribune story names three witnesses, Master Om Singh of Kurad, Zile Singh of Hassanpur and Harikishan of Kurad.
Zile Singh told us that he lives in Sukhdev Dhaba and was there through all the 5 days of the quota agitation. According to him, on 23.2.2016, some journalists came to the dhaba at around 3 pm and he told these journalists that some women and children who had reached Murthal in their own vehicles also came to the dhaba and we called them in, gave them water and tea and a place to rest. No eve teasing or sexual assault took place. What was reported is completely false.
Master Om Singh, a retired master, whose house is in the field off GT Road, told us that on 22.2.2016, at around 2.30 am, a man called Satish Sharma along with his family, left his car on the road and took shelter in my house. He had been injured, and I bandaged him, gave them place to rest and served them tea. They left in the morning in their car. Satish Sharma did not inform me about any sexual harassment or assault on the women accompanying him. I later read about the gang-rape of women in the paper. This is an absolute rumor, with no truth to it.
Satish Sharma was contacted and questioned by a lady officer called Parmila. He, too, denied any rape or harassment towards the women and girls in his family.
Similarly, Zile Singh, whose name has been published in the newspaper report, has also denied the occurrence of any incident involving rape or sexual assault of women.
Dalel, the son of Prabhu, caste, Jat, village Kurad has also stated that he came to Sukhdev Dhaba on 22.2.2016 where "some people came to me, told me they were journalists from Delhi, asked my name and whether any mischief had taken place with any women or girls. I told them I had not heard any such incident, but they still wrote it. The news is incorrect and just a wild rumor".
Rajendra, son of Bharat Singh, village Kurad was also present at Sukhdev Dhaba. He too confirmed to the journalists who came there that no such incident had taken place. He too, says the story is false. "I did not give any clothes to anyone. I have only heard that some women came to the Dhaba to escape from the fire on the road. The newspaper report is all lies", he has stated.
Vijendra, son of Chandrabhan, Sarpanch of village Kurad also confirmed the Jat quota stir was raging for 5 days. "On 23.2.2016, few journalists from Delhi came to our village. They asked whether any mischief took place with ladies. We told them that nothing of the sort had happened. On the other hand, we helped the travelers. The story of gang-rape is completely false. These rumors seem to be a political conspiracy to defame", he stated.
Other than this, we also did an undercover investigation. This has revealed that few journalists came to Sukhdev Dhaba on 23.2.2016 identifying themselves as journalists from Delhi. People told them that no rape or sexual assault had taken place and that the travelers came to the dhaba for shelter because they were fearful. But the journalists misquoted them. The journalists did wrong.
Other than this, Parveen Arora who wrote this story, was also contacted by DSP Gannaur on his mobile. Arora also told us that he was not in touch with any rape victim, but the people present at the Dhaba, whose names he has mentioned in the story, had told him. But all of them have denied telling Parveen Arora any such thing.
After reading the newspaper on 24.2.2016, Mr. Devender Singh, IAS, ACS and Shri Param Singh Ahlawat, IPS, IG also reached G.T. Road and enquired into the matter in and around the area. They also failed to find any witness to verify the news report.
A team led by Member, National Commission for Women, Rekha Sharma also came to the spot on 24.2.2016 and questioned the locals but was unable to find any evidence of the allegations being correct. These facts have subsequently been published on 25.2.2016 in various newspapers.
On 25.2.2016, SP went to the spot and spoke to the locals. In that area 13 vehicles were burnt for which FIR has already been registered. Around 8 owners have met us. We have contacted the remaining 5. But none has told us about any such rape or sexual assault on women. Despite this, we are continuing deep investigation into the matter.
We have created a help desk and publicized this in the media also. If any victim comes forward we will expedite the legal process. But till now, no one has approached us.
Around the spot, a team led by DSP Gannaur conducted a search where some old clothes were found. It has come to our knowledge that some time ago some nomads lived here. It is possible these old clothes belonged to them. We have taken these clothes in our possession.
The CCTV footage obtained from Amrik Sukhdev Dhaba was examined by DSP Gannaur and he did not find any women's clothes at the time the incident allegedly took place.
If something is brought to our notice we will expedite the legal process.
Here's the original report: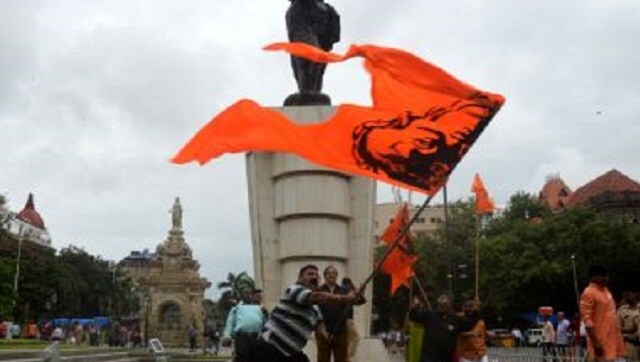 India
The issue of reservation for Marathas is likely to dominate Maharashtra politics in the near future
India
The last date to apply is 25 June. The number of vacancies may vary based on the requirement at the time of issue of appointment on a contractual basis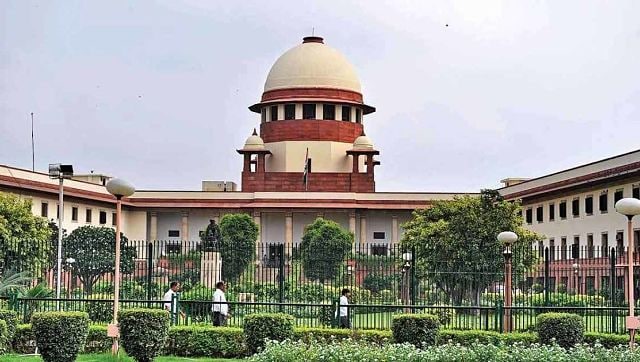 India
Calls for a fresh push for the demand have followed the Supreme Court's 5 May decision that held that total reservations cannot breach the 50 percent ceiling.