Did magistrate err in Kejriwal bail bond case? Absolutely not
The magistrate who went by the established procedures of the law and sent Kejriwal to jail was acting well within the law. It was Kejriwal who voluntarily chose jail on a non-issue
By NS Nappinai
Strange may have been the actions of Arvind Kejriwal of the Aam Aadmi Party (AAP) in seeking (or voluntarily opting) for "jail" instead of "bail" over a purported issue of principle. Stranger still and quite disconcerting are the justifications being put forth, albeit feeble, in support of his actions, especially by legal luminaries. This article is meant to be apolitical and intended only to set out some correct facts with respect to the legal aspects of the case.
The constitutional guarantee under Article 21 ensures that no person shall be deprived of his personal liberty except according to a procedure established by law. The offence alleged against Kejriwal is of defamation, which is a bailable offence. The constitution also mandates that while all citizens enjoy the inviolable freedom of speech and expression (Article 19(1)(a)), the same is to be tempered with the limitations laid down in Article 19(2). The exercise of such right would not violate another's right to his reputation and a negative right restraining others from harming it, save and except when it falls within permissible exceptions (S.499 IPC). The onus of proving that it does fall within such exception is on the accused.
The only question that, therefore, arises is whether due process has been followed in directing the execution of a bail bond by an accused person appearing before a Magistrate's Court in a criminal complaint for defamation. Section 88 of the Criminal Procedure Code (CrPC) has been relied on in defence of Kejriwal's stand against executing such a bond.
It is pertinent to note that Section 88 does not only apply to a person accused of an offence but could even be ordered against a witness, to secure his presence before the concerned court (Delhi High Court in Hari Nair Vs. CBI). Section 88 CrPC should, therefore, be read with (in this instance) Section 436 IPC (which would be applicable in the present instance), which gives discretion to the magistrate to either take bail from a person accused of a bailable offence or direct him to execute a bond without sureties, to secure his presence when required.
This is the procedure established by law and the premise is that all persons are equal in the eyes of law and entitled to its equal protection (Article 14). There was thus no error or misapplication of the law in directing Kejriwal, who had appeared, presumably in response to a summons from a court which has taken cognizance of a private complaint filed against him, to submit a bond without sureties. This is the extent of discretion permitted by the said provision and exercise whereof is certainly not in excess of the discretion vested by law on the concerned court. The law mandates that all persons amenable to the jurisdiction of such law should abide by an order of a competent court or contest such order. Kejriwal, one understands, is testing his stand in a higher court.
A quick rewind would show that the primary objections to the execution of such a bond were on the purported precedents of acceptance of "undertakings" and not a loftier cause of bringing about any purported change to benefit the hapless accused. In fact one could say that such precedents that have now come to light indicate that differential treatment has been extended, which is not supported by any legal provision or precedent. Primacy of the rule of law, and the first principle that the king is not above the law, are basic tenets of a democracy and hence any attempt to seek exemption from a standard procedure only appears elitist and definitely not "aam".
Equally specious is the argument that the magistrate ought to review the order passed for the execution of the bond when the law has been set straight in 2004 by the Supreme Court in Adalat Parsad's case. In this case, the court held that a magistrate's court cannot review its own orders and the remedy would only lie before the higher court with revisional and/or inherent powers. Instead, a fervent appeal on the basis of totally unrelated provisions, is being set forth - ie, about the provisions for bail,  provisions permitting exemption from appearance of the accused during trial and appearance through advocates – none of which is relevant or applicable in the present scenario.
It is nobody's case that bail has been refused or that onerous conditions have been imposed which have nullified the order for bail. It is through a voluntary act of omission that a person has subjected himself to jail instead of bail. The order is within the parameters of reasonableness postulated by the Supreme Court to balance the bifocal interests of protecting personal liberty and safeguarding the interests of justice - to the individual involved (ie, the complainant) and society affected. Such balance not only presupposes protection of liberty but also due adherence to established processes, which are intended to avoid delaying and dilatory tactics by accused and to ensure speedy disposal.
It would behove all to keep in mind that the complainant is equally an "aam aadmi", as the accused and the rights of both ought to be protected by the justice dispensation system.
(The author is an advocate of the Bombay High Court, and these views should not be seen as political in nature).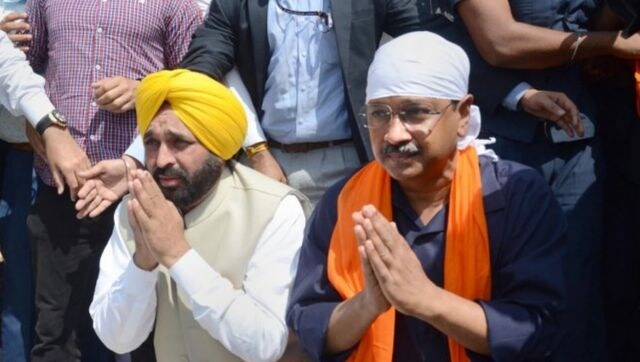 Politics
Arvind Kejriwal termed the allegation 'fake' and went out to praise Bhagwant Mann, calling him the honest Chief Minister Punjab ever got
India
The letter signed by several former state police chiefs cited a recent spat involving Kejriwal and Gujarat Police officials over the former's insistence to ride an autorickshaw during his poll campaigning in the state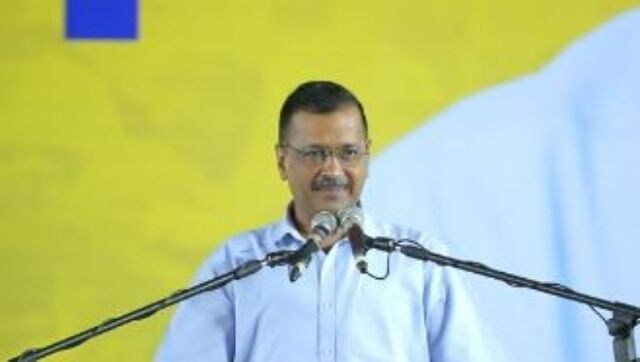 India
According to police, a female student, who was involved in sharing the videos online, has been apprehended. She had made videos of some women students and sent those to a youth in Shimla who allegedly uploaded those on social media