Dhulagarh riots: West Bengal town on the boil after communal violence
Dhulagarh, a town 25 km west of Kolkata, has been simmering for the past fortnight, following communal clashes that saw people's houses and shops being targetted and set on fire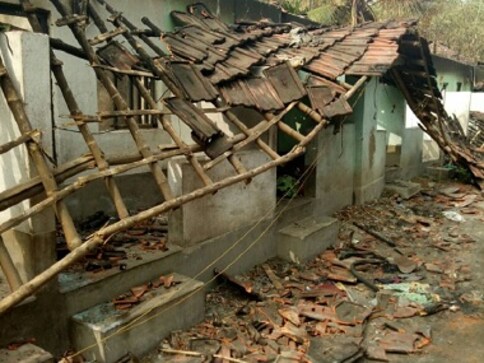 Dhulagarh, a town 25 kilometres west of Kolkata, has been simmering for the past fortnight, following communal clashes that saw people's houses and shops being targetted and set on fire. A Times Now report said 65 people have been arrested, and the state administration has asked the DGP Surajit Kar Purakayastha to take prompt action against the culprits and to ensure peace.
The tension erupted on 12 December, when two groups clashed as a procession was brought out in the area last week. After the groups were not allowed to carry out the procession, the Times Now website reported, they hurled bombs at each other, and the angry mob also looted and torched people's homes.
The next day, on 13 December, the occasion of Milad-ul-Nabi, there were further clashes in the area. A section of locals claim the clashes were unprovoked, according to a report in the DNA newspaper. Local residents claim that they had to flee with their children and elderly as soon as the mob hurled country-made bombs at their houses. Later, the mob allegedly looted the houses and fled with the money and jewellery, later also setting it on fire.
"Nothing is left. We are looted of all our belongings. They ransacked and vandalised our houses and eventually set them on fire. We could not save a single penny from our houses, only managed to save our children and ran for life," said a local, Lakshmi Mallya.
The violence didn't stop there, however. The next day, a Muslim mob allegedly attacked Hindu homes and shops and them ablaze, reported The Indian Express. "Policemen rushed to the spot and managed to diffuse the tension. But the next day, for almost two hours, there was a stand-off between the police and rioters from both communities. They were carrying bombs. We used tear gas shells. Finally, we had to call in reinforcements to bring the situation under control," an officer said.
A case of rioting and breaking communal harmony was registered against members of both communities. "The situation is under control. Forces, including RAF, have been posted at Dhulagarh to maintain peace," the newspaper quoted the officer as saying.
However, despite the heavy presence of police and armed forces in the area, things didn't return to normalcy. A Bharatiya Janata Party (BJP) delegation — comprising party leaders Jagdambika Pal, Satpal Singh, state president Dilip Ghosh and national secretary Rahul Sinha, and several volunteers — was stopped at Ekabbarapur Road, about one kilometre away from the spot where the clashes had taken place a few days ago, reported The Quint.
Angered by this, the BJP delegation, along with thousand-odd supporters, blocked the road in protest. Alleging that there is no law and order in the state, Pal said the government was following "appeasement politics towards a particular community". Ghosh alleged right-wing Muslim outfits and Simi activists have entered the area and were creating trouble. He also said BJP was not given prior any information about prohibitory orders being imposed in Dhulagarh. "We are surprised that police did not allow us to approach the people in the area to know about their plight of sufferings," Ghosh said.
However, perhaps in an attempt to prove that they weren't targeting one specific political party, the police also stopped a CPM delegation from entering the violence-scarred area. The CPM team comprised party general secretary Sitaram Yechury, Lok Sabha MP Mohammad Salim and MLA Sujan Chakraborty, among others, said another report in The Indian Express.
Having addressed a public rally at Dhulagarh Chaurasta (crossing) and appealed for peace, the CPM leaders tried marching to the locality where arson and clashes had occurred, but the police stopped them. "If we are not being allowed to enter even now, and there is Section 144 of CrPC imposed, it means the situation still hasn't been brought under control," Salim said. "Our demand is for the state government to bring normalcy immediately, and paying monetary compensation for those affected by violence."
Under fire from various quarters, the state government imposed restrictions on the media regarding coverage of the Dhulagarh violence. According to The New Indian Express, the state government even went a step ahead and slapped a non-bailable offence against three employees of the TV channel Zee News, including editor Sudhir Chaudhary, West Bengal correspondent Pooja Mehta and cameraperson Tanmay Mukherjee under Section 153A (promoting enmity) of the Indian Penal Code. However, the Sankrail police didn't confirm registering an FIR. "We register over 30 FIRs on a daily basis. We can't distinguish which are related to Dhulagarh," said a police officer at the Sankrail police station.
Chaudhary took to social networking site Facebook to call the action taken against his channel an example of the West Bengal government's "intolerance". "It's another low point in our democracy to see a democratically elected govt using police force to curb media in an effort to suppress uncomfortable facts and reality. When you can't manage media,use the state machinery to conquer the media only to conceal the failures of your administration. It shows the intolerance of a chief minister who is using the state machinery as her personal fiefdom and acting like a feudal lord," he wrote.
Find latest and upcoming tech gadgets online on Tech2 Gadgets. Get technology news, gadgets reviews & ratings. Popular gadgets including laptop, tablet and mobile specifications, features, prices, comparison.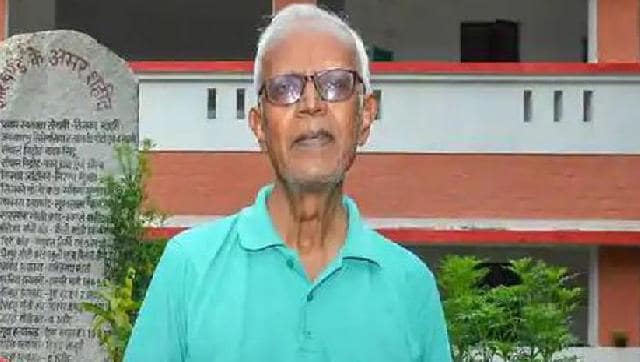 India
The 82-year-old Jesuit priest was arrested from his Ranchi residence and taken to Mumbai by the NIA in connection with the Bhima-Koregaon case
India
Maintaining that no visitors will not be allowed inside pandals, the court also said that dhakis (traditional drummers) will be allowed in a 'limited number', just outside the no-entry zone
India
The pandals have also been told to set up barricades outside the pandals. For small pandals, the distance between its entry and the barricade has to be five metres, while for big pandals it has to be 10 metres