Watch: Devendra Fadnavis' chopper crash-lands in Latur, all on-board unhurt
Maharashtra Chief Minister Devendra Fadnavis survived a major scare on Thursday, when a helicopter carrying him crash landed in Latur. However, Fadnavis and his aides who were travelling with him all escaped unhurt
Maharashtra chief minister Devendra Fadnavis survived a major scare on Thursday, when a helicopter carrying him crash-landed in Latur. However, Fadnavis and his aides who were travelling with him all escaped unhurt.
The helicopter, which had six persons on board including two crew members, got entangled in overhead wires while landing at Nilanga area where the CM had held a programme.
"It was a crash-landing. When we took off, we noticed that the chopper was slanting. There was air pressure. It brushed against (electric) wires," Fadnavis said, after reaching Mumbai by another aircraft from Latur.
Chopper with Maharashtra CM Devendra Fadnavis onboard crash-lands in Latur, CM and team escapes unhurt pic.twitter.com/1tQ4NXqeoo

— ANI (@ANI_news) May 25, 2017
Those aboard the helicopter along with the CM included senior IAS officer Praveen Pardeshi, his personal assistant Abhimanyu Pawar, and media adviser Ketan Pathak. Speaking to the media after everybody's safety was assured, Fadnavis said there was nothing to worry about.
"Nobody got hurt. Pathak has suffered minor injuries. With the blessings of 11 crore people of Maharashtra, I am safe," he told reporters at Nilanga. He added that the pilot too had not been injured seriously.
"This is a new helicopter. We will seek information from police on this incident," the chief minister said. He also took to social media to announce the same. He tweeted:
Our helicopter did meet with an accident in Latur but me and my team is absolutely safe and ok.
Nothing to worry.

— Devendra Fadnavis (@Dev_Fadnavis) May 25, 2017
The CM's banker wife Amruta Fadnavis expressed relief that her husband had escaped unhurt in the crash.
"Devendra ji called me and informed that he was safe. He also spoke to (his) mother," Amruta said, adding the CM was very calm when he spoke.
A senior official of the DGCA (Directorate General of Civil Aviation) said the state government's Sikorsky helicopter suffered substantial damage in the accident.
The DGCA official said the six-seater helicopter suffered substantial damage and would have to be "written off".
After taking-off at around 12 pm on Thursday , the pilot observed a variable wind pattern and decided to land. During landing, the helicopter got entangled in wires, the official said, adding that all six persons who were on board are safe and escaped without serious injuries.
The authorities spoke to commander of the flight as well as the chief minister. Both informed about the well-being of all occupants, the official said.
The chopper was scheduled to land at the governor's house Raj Bhavan, near the CM's official residence 'Varsha' in Mumbai, as usual, an official said.
Fadnavis was travelling across the state's rural hinterland to reach out to farmers in order to assure them of his government's support. Thursday was Day One of this 'Samwad Sabha' rally. On the first day, Fadnavis was scheduled to meet farmers in Latur, while BJP state unit president Raosaheb Patil is to interact with cultivators in Nandurbar district of North Maharashtra.
The chief minister, during his speech at the BJP state working committee's meeting last month in Pimpri-Chinchwad near Pune, had announced the 'Shivar Samwad Sabha' plans.
The Aircraft Accident Investigation (AIB) bureau, which comes under the Civil Aviation Ministry, will investigate the mishap. The AIB probes all accidents and serious incidents involving Indian aircraft.
However, the helicopter accident will worry Fadnavis, especially because it comes close to another one last week. A report on NDTV mentioned how Fadnavis' helicopter developed a snag last week, forcing the chief minister to travel through road in an area with a major Maoist presence.
"The pilot of the chopper informed about the technical snag just before the take-off for Nagpur in the afternoon. Hence we had to take the decision of travelling by road," Gadchiroli superintendent of police Dr Abhinav Deshmukh said, referring to last week's incident.
Among those who called up Fadnavis to inquire about his well being were Prime Minister Narendra Modi and Uttar Pradesh Governor Ram Naik, an official said.
Maharashtra Governor C Vidyasagar Rao telephoned Fadnavis from Chennai and enquired about his well-being. The governor said he was shocked to hear the news of the crash-landing and that he was relieved after being informed by Fadnavis that everyone was safe.
Union minister M Venkaiah Naidu also expressed relief that Fadnavis escaped unhurt.
Former deputy chief minister and NCP leader Ajit Pawar said the government should take extra precaution in ensuring proper maintenance of helicopters deployed for VIP duty.
"I thank almighty that CM is unhurt in Thursday's accident. It is to be checked whether the periodic maintenance of
choppers, flying VVIPs or any other person, is done or not," Pawar told reporters in Pune.
He demanded that there should be two pilots on a chopper carrying VVIPs. "New technology should be used in the
maintenance of choppers," Pawar added.
Telangana Chief Minister K Chandrasekhar Rao telephoned Fadnavis after coming to know about the incident and expressed happiness over the Maharashtra CM escaping safely, a release from Rao's office in Hyderabad said.
With inputs from PTI
Find latest and upcoming tech gadgets online on Tech2 Gadgets. Get technology news, gadgets reviews & ratings. Popular gadgets including laptop, tablet and mobile specifications, features, prices, comparison.
India
The advocates for the 89 accused submitted in the court that the applicants had no role to play in the attack and the police had arrested them on mere suspicion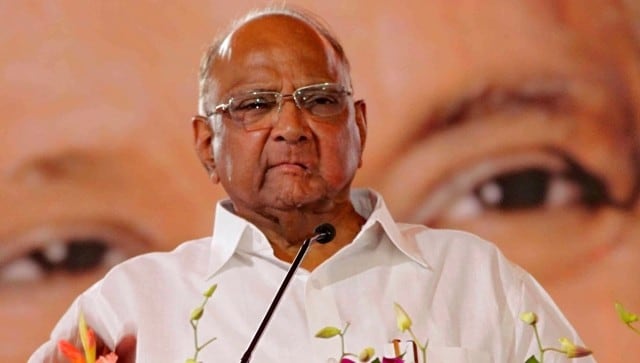 India
Pawar said that he will discuss the issue in detail with his "key colleagues", and that the party will make a decision on their future course of action together
India
The state govt announced formation of a a six-member team headed by the director of the health department on Sunday to probe the incident. The team was directed to submit its report within three days