Deve Gowda laments lack of unity among K'taka parties over Cauvery
He pointed to the example of Tamil Nadu, where parties are one on it, despite infighting.
Bangalore: Former Prime Minister and JDS leader H D Devegowda today lamented lack of unity among parties in Karnataka over the Cauvery issue and pointed to the example of Tamil Nadu, where parties are one on it, despite infighting.
"As opposed to Tamil Nadu where political parties are united on the issue despite infighting among themselves, in Karnataka unfortunately political parties are not united even on this issue,which is of prime concern to the state",he said, addressing advocates in the High Court premises here.
Taking an indirect swipe at his bete noire, former Chief Minister B S Yeddyurappa who quit BJP and started Karnataka Janata Party, he said "with new parties mushrooming everyday, where is the question of unity among political leaders?"
Urging advocates to form a committee comprising senior advocates to tackle the issue, Devegowda criticised the state government for its 'inept' handling of the dispute.
His appeals to the Centre and state government for an amicable resolution of the issue, keeping the welfare of both states in mind had fallen on deaf ears, he said.
Devegowda said he had met Chief Minister Jagadish Shettar yesterday and asked him to pressurize the Centre to not notify the final award of the Cauvery Water Disputes Tribunal.
If it was notified, Karnataka would be forced to release water to Tamil Nadu, he said.
"Water is essential for survival and Karnataka really needs it. The Centre should look at the position of the state compassionately", he said.
PTI
Find latest and upcoming tech gadgets online on Tech2 Gadgets. Get technology news, gadgets reviews & ratings. Popular gadgets including laptop, tablet and mobile specifications, features, prices, comparison.
India
According to the latest health ministry data, the COVID-19 case fatality rate has further declined to 1.72 percent
First Cricket News
After taking a legal opinion on the subject, BCCI decided to postpone the AGM, which was supposed to take place on 30 September, to a later date.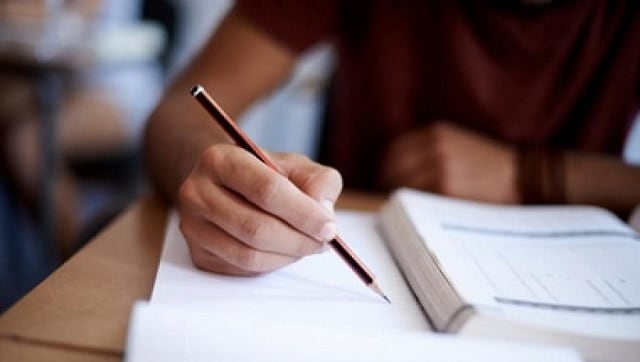 India
The student's death drew sharp responses from the state's parties who are opposed to NEET, and the ruling AIADMK expressed shock over the incident