Narendra Modi's digital push: Why there isn't an easy cure for India's penchant for cash
A change in the mindset will be gradual and can't be forced. Even if it is forced, the results are unlikely to sustain
The buzzword now in the post-demonetisation days is cashless economy. A change to 'less-cash economy' and later to 'cashless economy' is the new punch line of Narendra Modi government's changed demonetisation narrative. It believes in target-based massive disruptions in the social equilibrium to attain quick results, not gradual transition. For this reason, both the government and the Reserve Bank of India (RBI) are pushing the banking system hard to nudge the public to embrace alternative payment modes to cash transactions, mainly using mobile payment platforms and Point of Sale terminals. Is India prepared for this change?
Going by the data available so far, the citizens in metros are willing to try out the new way of payments but the rural Indian isn't yet ready for an overnight transition to a cashless world. That's the sense one gets when analyses the RBI studies and other private surveys. According to an SBI research report, though there has been an increase in the volume of card-based transactions post 8 November (When PM Modi announced demonetisation), however the value per transaction has dropped.
It isn't hard to understand why this has happened.
1) There isn't enough infrastructure to propel a sudden spurt in digital payment activities.
2) There is a broader impact on consumer demand thanks to a drop in economic activities following the artificial cash-crunch.
3) A good number of people still do not trust the security features accompanying the digital payment instruments.
4) Laws aren't strong enough in India as in developed countries to support the customer to compensate him for possible financial loss.
5) Despite all the digital India talk, internet and mobile penetration is far inadequate in non-metros to support the connectivity for seamless mobile-based financial transactions. A significant number of India's 6 lakh odd villages still do not have good mobile, internet connectivity. According to TRAI report, only 15 percent of India's 1.02 billion wireless subscribers have broadband connection.
Nevertheless, why there has been an increase in non-cash transactions since demonetisation? This spurt is artificial and a forced one by the government's decision to pull out 86 percent of the currency in circulation in one go.
It is like saying when you artificially spike the price of vegetables to an unaffordable level to common man, he will start using meat and egg products more. That's not necessarily because of his sudden love for meat but simply because vegetable isn't affordable for now. For the same reason, when the veg prices come down again, there is a likelihood of many of these people returning to their old consumption pattern. Even in such a scenario, many vegetarians would rather start eating less than beginning to eat meat.
The current scenario, where the government and banking system is pushing citizens is something similar to this. The current spurt in the volume of non-cash transactions isn't likely to sustain when the cash-crunch eases, unless there are good reasons (clear incentives) for someone to shift to the new mode. This is something one needs to wait and watch.
The reason for decline in per value transactions could be attributed to combination of factors mentioned above, of which a dip in consumer demand and lack of trust of plastic money transactions. The government's well-intentioned move to progress the economy to a cashless mode needs more than short-term monetary incentives and lucky draws. These are mere gimmicks that might get only some short-term responses but not lasting results as this Firstpost report points out. The government needs to have a well laid out policy plan for the shift to digital economy that should happen over a period of time by preparing the infrastructure.
As the SBI report points out, India is lagging far behind when it comes to providing adequate infrastructure for cashless transactions. "Additionally, we may require an additional 20 lakh PoS machines. Interestingly, the per value transaction in post demonetization period has declined (though the no of transactions has increased) possibly reflecting less number of PoS machines in the country compared to the demand (India has 15.1 lakh PoS machines)," the report said.
This improvement in banking infrastructure is already happening, albeit in a slower pace, with more financial institutions like payments banks and small finance banks that are technology driven coming to the picture and bank accounts are being made available to hitherto unbanked through Jan Dhan Yojana scheme. Along with this, the banking system should make the customer aware about new mode of payments, instead of forcing someone, who hasn't even used an ATM so far, to do it overnight. But, it is critical to address the security concerns of customers as well to build confidence in electronic payments systems. Already, there are reports of people using mobile payment systems facing issues.
According to an RBI concept paper on Card Acceptance Infrastructure, the average number of card transactions per inhabitant in India is among the lowest in major economies. Between Oct 2013 and Oct 2015, ATMs increased by around 43 percent while POS machines increased by around 28 percent. As of end-December 2015, the number of ATMs has increased to 1,93,580 while PoS machines had increased to 12,45,447 in the country.
As far as the usage is concerned, "from April 2015 to December 2015, the usage of debit cards at ATMs continues to account for around 88 percent of the total volume and around 94 percent of total value of debit card transactions. Usage of debit cards at POS machines accounts for only around 12 percent of total volume and 6 percent of total value of debit card transactions. This is despite the fact that between FY2012-13 and FY 2014-15 the debit card usage at POS machines registered a growth of 72 percent in terms of volume and 63 percent in terms of value," the report said.
India's penchant for cash is well known and even post demonetisation this nature is evident with people using their ATM/debit card more than ever but mainly for cash withdrawals, not purchases. India has around 94 crore debit cards but most of it is used for only cash withdrawals (read this report in The Indian Express). Then there are severe concerns about security issue on such transactions and laws to support a common customer in the event of loss from using technology platforms for financial transactions (read here). If the government hopes that it can bring about such a massive transformation, even hoping a less-cash society, in such a huge country in short-term, it is nothing but asking for the moon.
Such a change should happen on a need-based model, wherein a customer who has seen his income levels and financial literacy improves feels the need to migrate to the cashless mode, where the inspiration to shift comes from the customer not the government or banking system.
Having said this, over years, there has been an increase in non-cash transactions in the banking system with more number of people get accustomed to newer modes of payments. Things will improve when confidence builds up in electronic payment modes and infrastructure improves. But, empirical evidence available so far suggests that more than availability of infrastructure, India's penchant for cash transactions will be the biggest hurdle of PM Modi's cashless dream. A change in the mindset will be gradual and can't be forced. Even if it is forced, the results are unlikely to sustain. There is no easy cure for India's penchant for cash.
Subscribe to Moneycontrol Pro at ₹499 for the first year. Use code PRO499. Limited period offer. *T&C apply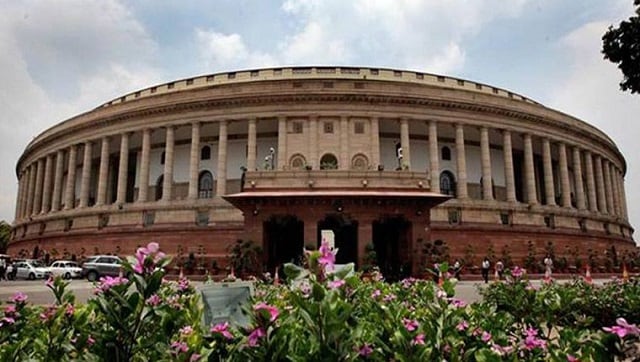 Politics
Senior leaders of various parties, especially the regional ones, are likely to skip most of the House sittings to focus on campaigning in West Bengal, Tamil Nadu, Assam, Kerala and Puducherry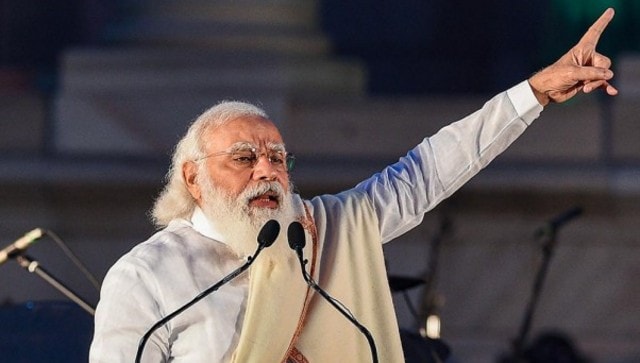 Politics
The ruling party in West Bengal, seeking the intervention of the poll panel, called the use of the prime minister's photo a 'blatant misuse of official machinery'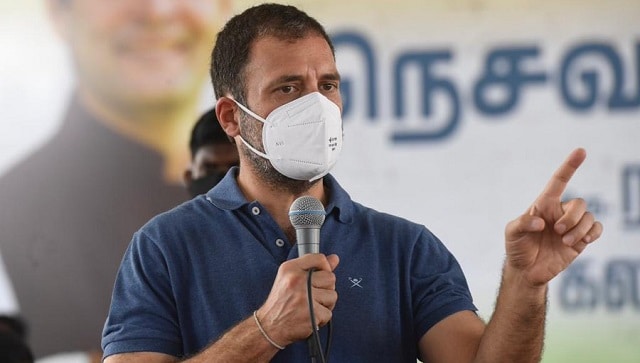 Politics
Touring southern Tamil Nadu for the second day as part of his second leg of campaigning for the April Assembly polls, Rahul said he counted on the people's support to defeat the BJP