Demonetisation: Traders push for Narendra Modi's cashless economy, chart roadmap
India's trading community has decided to throw its weight behind Prime Minister Narendra Modi's push for a cashless economy by vowing to adopt e-payments.
In a somewhat unexpected move, the trading community in India — the drivers of the country's cash-based economy — has decided to throw its full weight behind Prime Minister Narendra Modi's demonetisation move, by signalling its intention to turn India into a 'less cash' economy.
Responding to Modi's clarion call for a 'less cash economy', the trading community — a section of the economy that thrives largely on cash transactions, and often bears the stigma of doing so to avoid paying taxes — has come up with a roadmap to give a push to digital transactions.
Keeping in mind the fact that in India 98 percent of small business units lack the ability to transact digitally, the Confederation of All India Traders (CAIT) has chalked out a '10-point plan' with an aim to change the contours of traditional trade transaction methods — from cash payment to the digital platform.
Going by an NSSO survey, that shows that out of 5.77 crore small business units in the country, approximately 5.66 crore lack the ability to transact digitally, the plan to initiate small traders into digital transaction mode seems to be a humongous task. Add to this existing infrastructure bottlenecks, like lack of electricity and non-availability of internet, and the plan to go digital looks even more difficult.
After more than a month of demonetisation, most people, including the Supreme Court and the ruling government's larger political family, the Rashtriya Swayamsevak Sangh, have raised questions over the faulty implementation of the move to root out black money. However, a large section of traders from across the country have come up with a plan to encourage cashless transactions, in effect giving a boost to demonetisation.
New Year's Resolution
CAIT, an umbrella of more than 40,000 trade bodies and over six crore traders, has released a 'white paper' on 'less cash transactions'. The resolution was reached at after two days of brain storming sessions in the national capital during the first week of December. The confederation will kick-start its initiatives across the country from January 2017.
"We'll organise camps in the markets across the country, along with banks and digital payment solution providers, and train traders on how to go for digital payments. We'll provide them various options ranging from e-wallet to point-of-sale machines, and the traders can choose what they want. Giving lectures in conferences won't help. Both the government and CAIT have to handhold the traders," CAIT's national secretary general, Praveen Khandelwal told Firstpost.
CAIT's road map for a 'less-cash transaction model'
- Reach 50,000 trade leaders and create champions for promoting digital transactions; through them, reach out to 50 lakh traders across the country. More than 40,000 trade federations, associations and chambers have been roped in for this purpose.
- From January 2017, the CAIT, in association with banks and digital payment service operators will organise camps in markets etc.
- Adopt city/states to drive the 'cashless policy'. CAIT will work on the lines of '100 smart cities' and will aim to create at least 25 cashless cities over the three years.
- Organise workshops, seminars, training sessions and trader conferences for adoption of digital payments.
- Leverage social and digital media to create awareness.
- Focus on Tier-I, II and III cities and rural areas having no internet facility, so that a less-cash transaction system can be actualised.
- Seek government intervention and make local trade associations partners for training purposes.
- Engage with academics, economists, think-tanks and key influencers to communicate the value of e-payments among traders.
- Make shops a point-of-information to create help create awareness on digital payments.
"We've submitted a white paper along with our suggestions both to the government and the NITI Aayog. Besides, trade bodies, the government which has resources and a large network, needs to play a proactive role to educate and train traders to operate on the digital payment system. Besides, the government should also provide incentives at the merchant level to encourage the initiative," Khandelwal said.
Deterrents
Transaction cost: Traders have mentioned the cost of transacting online as the biggest deterrent in the adoption of the digital payment system. While the transaction cost for debit card payment is limited to one percent, in credit cards, it ranges from one to two percent.
"The trader hesitates to pay transaction costs from his profit...it's an additional burden on the customer. We've suggested to the government to subsidise the cost to the banks, e-wallet and mobile application operators," Khandelwal said.
Security: Traders fear that their accounts accounts might get hacked. CAIT has demanded that the government and digital solution providers ensure that a security complaint system is put in place.
Lack of electricity and internet penetration: Technical issues can limit the spread of the digital payment net and can therefore reduce its efficacy as a replacement to cash payments.
Traditional mindset of traders: In spite of the countless safety measures and the ease of convenience, the mere fact that India has depended on cash forever has seeped into the inherent mindset of many traders. They trust what they can see, what they can hold and electronic money invokes an uneasy feeling among the more traditional traders.
"By organising seminars, camps and lectures, we're trying to convince traders and small vendors to adopt a digital payment system. Once the Goods and Service Tax (GST) regime gets implemented, digital payment will be mandatory and there will be no transaction in cash or through cheques. Sooner or later, one has to go for it, so why not now. This will also help in creating a transparent business environment and will get rid of the stigma that the trading community indulges in dubious and unaccounted financial transactions," Khandelwal said.
World
To his supporters, the 50-year-old is a secrecy-busting journalist who exposed US military wrongdoing in Iraq and Afghanistan. But US prosecutors claim Assange put lives at risk when he helped intelligence agent Chelsea Manning steal diplomatic cables and military files which Wikileaks later publish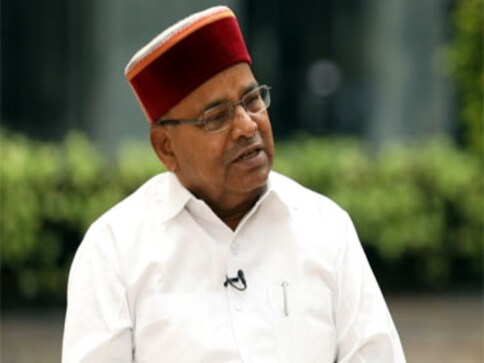 Politics
From governors to tribal leaders and even a former Lok Sabha speaker, the BJP has a glut of candidates to choose from and much to ponder while making its choice
World
Built by China State Shipbuilding Corporation Limited, the Fujian has a displacement of more than 80,000 tonnes and is equipped with electromagnetic catapults and arresting devices