Demonetisation: SBI bulk deposit rate cut needn't worry you; it has some good news too
A shift to other savings schemes from bank deposits is likely
State Bank of India (SBI), the country's largest lender by assets, has cut interest rates on its different maturity bulk term deposit rates by an unusual 1.29 percent to 1.9 percent on Wednesday evening. But, this rate cut on deposits shouldn't worry the common retail customer.
Bulk deposits are typically deposits above Rs1 crore and, primarily, companies or high net worth individuals make such deposits. They stand to lose on their returns.
But, the broader signal for the retail borrower is positive since the trend on deposit rates shows lending rates too have to come down soon. SBI had cut its retail deposit rates too recently, albeit in smaller quantum, by 0.15 percent in select maturities. These deposit rate cuts will work in favor of the borrower when the bank revises its marginal cost of funds based lending rate (MCLR) soon.
Since MCLR is linked to deposit rates, once cost of deposits goes down for the bank, cost of advances too has to come down. Hence, the good news for the common man in the SBI deposit rate cut spree is that, his loan rates are set to fall. Now why did SBI go for massive cut in deposit rates?
The answer is obvious from the kind of deposit inflow it has seen post the demonetization announcement by Prime Minister, Narendra Modi on 8 November. SBI alone has seen an additional deposit inflow of Rs one lakh crore between November 10 and November 22 in current and savings accounts. Bulk of this is in savings accounts.
Remember this figure is net of withdrawals, which means the bank is now flush with deposits whereas the options to deploy this fund in loans is limited on account of poor demand from individuals and corporates on account of slow growth in economy. Hence, the bank would want to disincentivise further deposit inflow by making it less attractive.
The deposit bonanza is not specific to SBI alone. The banking industry, as a whole, has seen heavy mobilisation of deposits post the demonetisation announcement. To put it in numbers, the banking industry received Rs 5,44,571 crore in deposits (this includes deposits made through old currency notes) until 18 November, going by the Reserve Bank of India (RBI) data. This includes deposits of Rs 5,11,565 crore and exchanged currency notes of Rs 33,006 crore. Thus, other banks too have started slashing their deposit rates, with ICICI Bank and HDFC Bank already cutting deposit rates by up to 0.25 percent. They lenders too may cut their lending rates eventually.
But savers to take hit
But, this would also mean that retail savers will take a hit, while the rate benefit for the borrower may not be huge. For instance, SBI is now offering a rate of 6.90 percent on term deposit of 1 year to 455 days compared with 7.05 percent earlier. The rate of return is increasingly becoming unattractive compared with other savings schemes.
The Kisan Vikas Patra is giving a return of 7.7 percent for a 2-year deposit. Senior citizens deposit scheme will now fetch 8.5 percent. There is a likely shift to other savings schemes from bank deposits. That's because bank deposits will become ever more unattractive for the common man and may prompt some to move to other fixed income schemes that yield higher, such as mutual funds.
Seen against this, the benefit on account of likely small lending rate cuts may not be significant too. SBI and other banks might announce a quarter percentage point or less reduction in its loan rates once the MCLR is revised that will lower the EMI burden for the common borrower by a few hundred rupees.
Directionally, interest rates in the economy are set to come down now with the inflation cooling down and economic activities are yet to show any significant pick-up, as shown by the industrial production numbers and core sector data. This will put more pressure on Reserve Bank of India (RBI) governor Urjit Patel to lower central bank's key rates even further to support the economy. The short point here is that demonetisation brings some good news borrowers and bad news for savers.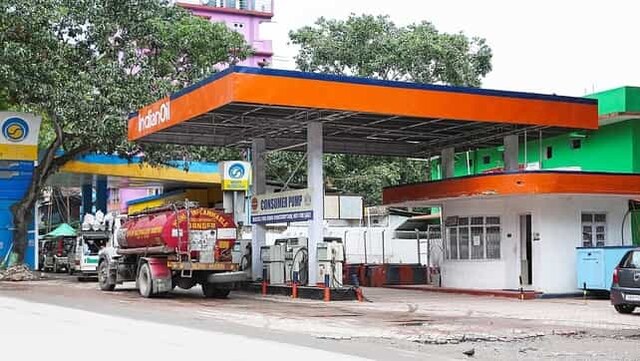 India
Petrol and diesel prices: Petrol price in Delhi stands at Rs 104.44 per litre while diesel is available for Rs 93.17. In Mumbai, petrol is retailing at Rs 110.41 while diesel costs Rs 101.03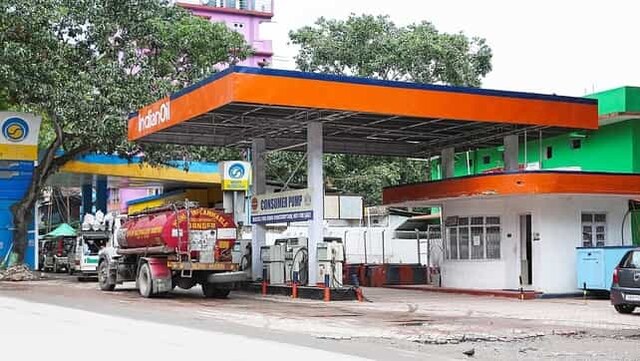 India
Petrol and diesel prices: Petrol price in Delhi stands at Rs 104.44 per litre while diesel is available for Rs 93.17. In Mumbai, petrol is retailing at Rs 110.41 while diesel costs Rs 101.03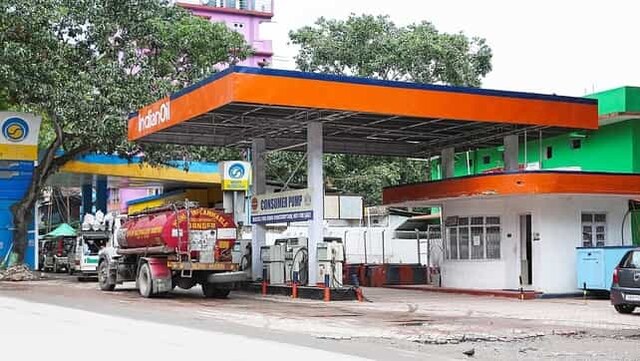 India
Petrol and diesel prices: Petrol price in Delhi stands at Rs 104.14 per litre while diesel is available for Rs 92.82. In Mumbai, petrol is retailing at Rs 110.12 while diesel costs Rs 100.66