Demonetisation: Over Rs 4 crore in defunct notes seized in Vidarbha
Police in Maharashtra's Vidarbha region have seized over Rs 4 crore in defunct currency notes of Rs 1,000 and Rs 500 during vehicle checkings at four places
Nagpur: Police in Maharashtra's Vidarbha region have seized over Rs 4 crore in defunct currency notes of Rs 1,000 and Rs 500 during vehicle checkings at four places.
The biggest seizure was in Amravati, where Rajapeth police confiscated Rs 3.70 crore on Wednesday night.
Later police found that it belonged to the District Central Cooperative Bank. According to bank sources, the cash had been collected from 15 branches in the rural area and was being taken to the main branch at Amravati for depositing.
During a "nakabandi" on Amravati-Badnera road, police stopped a jeep coming from Badnera around midnight and found the currency in three sacks.
Police were suspicious even after the driver Nilesh Choudhary told them that it belonged to the DCC Bank as the bank usually collects cash by a standard cash vehicle.
However, later they confirmed the driver's version.
Amravati district police seized Rs 2.5 lakh from a car coming from Adilabad in Andhra Pradesh near Ghatanji. The car owner Jamil Ahmed could not give a satisfactory explanation for the cash, so it was seized.
In neighbouring Gadchiroli district, police arrested Santosh Chintawar for carrying a cash of Rs 14 lakh in Rs 1,000 notes.
Chintawar was heading for Sironcha, bordering AP and Chhattisgarh, from Allapalli when his car was stopped by the police near Jimalgatta.
In Gondia, Rs 20 lakh, all in old currency notes of Rs 1,000, were seized from a private vehicle.
The vehicle was coming from Jabalpur and proceeding towards Rajnandgaon, police said. Piyushkumar Prakashchand Choubey (49), a resident of Rajnandgaon and two others were detained in this connection.
India
Among the eight regions of Maharashtra, the Pune region reported the highest 1,483 new COVID-19 cases, followed by 970 cases in the Mumbai region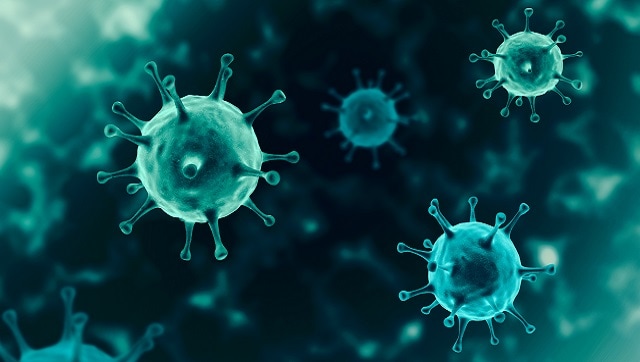 India
On 9 February, Maharashtra had reported 2,515 new COVID-19 cases, while 22 deaths were registered on 8 March
India
Mumbai reported 357 new cases and seven deaths, which took its tally to 7,35,055 and fatality count to 16,022