Demonetisation: No information on officials who were consulted, says PMO
There is no information available about officials whose views were taken before the decision to demonetise high-value notes was announced by Modi, PMO said.
New Delhi: There is no information available about officials whose views were taken before the decision to demonetise high-value currency notes was announced by Prime Minister Narendra Modi on 8 November, the Prime Minister's Office has said.
The PMO also refused to answer a query on whether views of the Chief Economic Advisor and the Finance Minister were taken before the sudden announcement on scrapping of notes was made, saying the query does not come under the definition of "information" under the RTI Act.
Responding to an RTI query seeking to know the names of officials who were consulted before the decision, it said, "Information sought is not available in the record of this office."
The applicant had also sought to know from the top office if any meetings were held on the issue of demonetisation before the announcement was made and on the preparedness of the government to smoothly exchange Rs 500 and Rs 1,000 notes with newly announced legal tender.
He also wanted to know if the government had considered that introduction of new 2,000 rupee notes will need recalibration of ATMs in the country, besides asking if any officer or minister opposed the decision.
It had also asked about any estimate on record to show what period of time will be required to convert scrapped notes into new ones.
To all these queries, the PMO said these don't come under the definition of information under the RTI Act.
Earlier, the Reserve Bank of India had also refused to divulge such information citing exemption clauses and saying that these queries do not come under the definition of the "information" under the RTI Act.
The definition of information in the RTI Act covers "any material in any form, including records, documents, memos, e-mails, opinions, advices, press releases, circulars, orders, logbooks, contracts, reports, papers, samples, models, data material held in any electronic form and information relating to any private body which can be accessed by a public authority under any other law for the time being in force".
Former Information Commissioner Shailesh Gandhi said, "Whether someone was consulted or not is a matter of record and comes under the ambit of RTI Act."
The PMO transferred to Economic Affairs wing of the Finance Ministry the queries related to steps taken by the government to ensure that people do not face problems after demonetisation.
It also transferred the queries to the Economic Affairs wing in connection with the number of new currency notes of Rs 2,000 and Rs 500 which were printed before the announcement to scrap the old notes and all the recorded reasons for the demonetisation.
India
"Due to the Russia-Ukraine conflict, petrol prices doubled. We had pressure from where to buy the oil but PM Modi and government were of the view that we've to do what is best for our nation and if pressure comes then we should face it," the External Affairs Minister said at Vadodara, Gujarat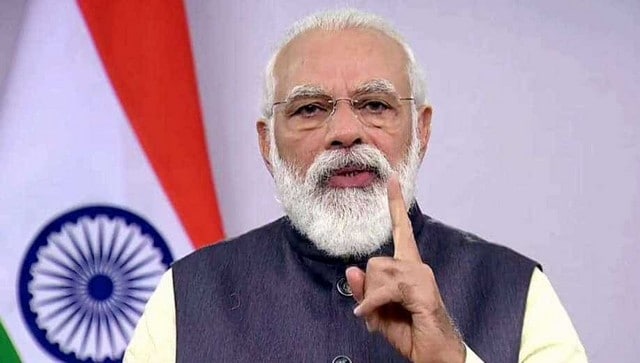 India
Stressing that while framing any policy, there is a need to look at it from India's strategic point of view, Modi said there were instances when notes from the national security council were not given due importance
Explainers
Faced with an increasingly belligerent China, the Indian Army has increased its firepower by deploying a variety of rockets and artillery, and plans to further acquire diverse weapon systems