Demonetisation: Move restricts black money and insurgency in North East, albeit temporarily
Whatever the final effect of demonetisation on terrorism and black money in north-east India, the tightening of noose on terrorist outfits have raised hopes among many like Dina, in the region.
Wearied by the long journey from Manipur to Delhi, Dina walked into the Chinese restaurant in Indra Vihar with heavy feet. He ordered a plate of chicken momos before joining two other friends from the north east, who were discussing the recent move of demonetisation by the government, over a cup of tea.
"Added to the tediousness of the journey is the suffering I went through by standing four hours at a stretch in a queue in front of a bank to get some money before I left for Delhi from Imphal," Dina said, as if he was talking to himself. His friends Anirban Gogoi from Assam and James from Nagaland acknowledged his pain.
Times, they are often very difficult in the north east. Massive mismanagement in implementation of government schemes in many of the states and widespread terrorism have crippled economic growth and led to joblessness in the region for a long time. The recent addition to the list of problems is the suffering that demonetisation has caused.
"But you cannot equate the pains caused by demonetisation with those of insurgency and economic slump the region," said Dina with conviction.
The sales executive of a marketing company in Delhi explained why both these sufferings were different, "Demonetisation is meant to solve our problems created by black money and terror economy. So the pain we are going through while standing in a queue, is for a greater cause of our region."
Dina's view reflects the feelings of millions of north easterners who are happily standing four to five hours a day outside the banks hoping that their co-operation with the government of India in demonetisation will bring good days to the region by weakening terrorism and eliminating black money.
Black money and insurgency in north east India has a not-so-unknown relationship. The National Investigation Agency is probing cases of huge chunks of development money going to the hands of insurgent groups in North East India.
"There are also reports of some business organisations supporting insurgency financially," said GM Srivastava, former DGP of Assam, who is presently in Delhi, Firstpost.
It is suspected that a chunk of black money earned by business houses go to the insurgent groups. But demonetisation has tightened the noose, both around the necks of black money hoarders and insurgent groups.
Imran Ali (name changed), an ex-cadre of ULFA said to Firstpost that some of his former colleagues in the insurgent outfit are eager to convert the old currency into new.
"Certainly, the insurgent groups are facing tremendous fund crunch after demonetisation," said Srivastava, a renowned expert on north-eastern insurgency. "Insurgent leaders in the north-eastern parts of India have big cash reserves. Now those reserves have become useless overnight," he added.
He added that most of these outfits keep their reserves outside the political territory of their country. Since most of these reserves are in old currency, they are facing severe cash crunch. "Some may try to convert currency in small amounts through persons close to them. But that does not fulfill their needs," he further said.
But another top police official in Assam Police has some other more inputs. He said that though demonetisation has hit the insurgent groups, this situation could be temporary, for it is believed that loads of terror money has also been parked in banks in Myanmar, Bangladesh and Nepal.
"This money, which is in foreign currency right now can be converted into Indian currency later on. So the risk caused by terror money persists," he added
GM Srivastava also agreed that terror groups have invested chunks of their money in business outside India. "Though demonetisation has pushed the insurgent groups to the wall, these effects could very well be short term. We need some more time to assess the situation in depth," he contended.
Whatever the final effect of demonetisation on terrorism and black money in north-east India, the tightening of noose on terrorist outfits have raised hopes among many like Dina, in the region.
No wonder the 'Bharat Bandh' called by the CPM hardly made any impact in the state capitals of the region except at Agartala in Tripura, a state ruled by the party itself. The 'Akrosh Divas' called by the Congress too failed to attract much attention in the peripheral region.
India
The second campus of Chittaranjan National Cancer Institute has been built at a cost of over Rs 530 crore of which around Rs 400 crores have been provided by the Union government and the rest by the West Bengal government
India
Thakur was selected to lead Himachal Pradesh in 2017 after the BJP's chief ministerial candidate Prem Kumar Dhumal contested and lost the Sujanpur Assembly seat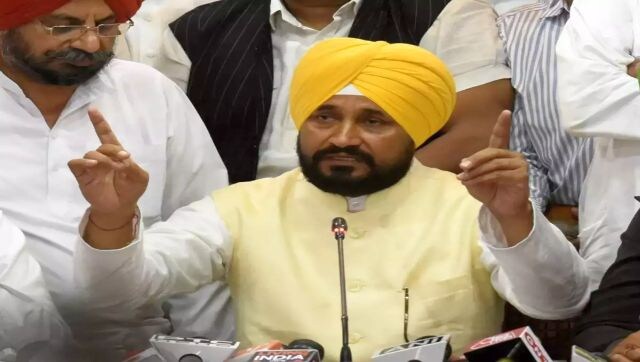 India
The committee comprising Justice Mehtab Singh Gill (retired) and Principal Secretary, Home Affairs and Justice, Anurag Verma will submit its report within three days