Demonetisation: Just take the banned notes doctor, nobody needs to die in your hospital
Demonetisation merely means that a certain set of notes are no longer accepted as 'legal tender'. It does not mean that accepting such tender is an offence.
On 8 November, 2016, the Narendra Modi government issued a notification demonetising the Rs 500 and Rs 1,000 notes, thus ceasing their existence as legal tender in India.
But in spite of the 40-minute long address to the nation by Modi and the countless discussions, debates and explanations that followed, it seems that it is still unclear what exactly it means when we say 'currency note' and 'legal tender'.
Because of this ambiguity around the terms, and the aggressive crackdown on black money, several reports have emerged where people are being turned away at hospitals and not been given medicines at pharmacies etc. because of the demonetisation.
Demonetisation merely means that a certain set of notes are no longer accepted as 'legal tender'. It certainly does not mean that accepting such tender is a punishable offence. Hospitals and other emergency services do not need government permission to continue to accept these notes – the old Rs 500, Rs 1,000 notes. In fact, anyone can legally accept an old note as long as they are willing to take the risk of depositing it themselves before 30 December.
All hospitals have to do is to issue a receipt to people who pay in cash and ask them for an ID proof. Then the hospitals can legally deposit the cash and declare it as their income (which it lawfully is).
If the ambiguity around demonetisation can be removed, then no one really has to die; human lives need not be collateral in the war against black money.
So what exactly is 'legal tender'?
The Indian rupee is technically made up of a rupee coin that is issued under the Coinage Act of 2011 – which includes the one rupee note. The Reserve Bank of India (RBI) issues bank notes of the Indian rupee. The rupee, like the pound sterling, is accordingly convertible into coin.
But, since it is quite difficult for a human being to carry around a lot of coins – imagine carrying around five hundred or even a hundred rupees in coins – the concept of bank notes comes into the picture.
The RBI holds on to the coin for you and issues you a promissory note. You can use the note just the same way you can use the coin. When you present said note, the RBI has an obligation to exchange the note for the coin on demand. That's the meaning of the "I promise to pay the bearer the sum of Rs X" written on each note.
Legal tender, however, is something quite different from a bank note. Say, my neighbour's son washed my car over the weekend and expected compensation for his services to the amount of Rs 100. Now, I could just give him a box of chocolates worth Rs 100 for his work, but he could lawfully refuse to accept those box of chocolates. But, if I paid him using a Rs 100 note, he cannot legally refuse.
This is what legal tender means. If an instrument is legal tender, it shall be unlawful to refuse to accept the payment of an amount expressed in that instrument. So, if someone owes you money and is willing to pay you that money in rupee, you cannot legally refuse to accept it.
But here's what most people don't understand in the example outlined above - nothing really stops my neighbour's son from accepting that box of chocolates either.
If one reads the RBI notification carefully, the Rs 500 and Rs 1,000 notes have only ceased to be legal tender, but their use and possession has not been made unlawful. In fact, you can deposit unlimited amounts of those notes into your bank accounts – provided amounts increasing Rs 2.5 lakhs are declared as income.
Thus, hospitals and other emergency services can continue to accept these notes without causing any inconvenience to the public at large. For the sake of transparency, they can even implement KYC norms and ask for photo ID before they take the cash payment – though it is not required.
In fact, any person or business is free to continue to accept the demonetised currency as long as they declare the income and deposit it into their account. The only requirement that comes with something being legal tender is that one cannot refuse to accept it as payment.
At a time when everyone is stretched, including the banking system, it may make sense for emergency services to cooperate and voluntarily start the process of accepting the old demonetised notes and depositing them into their accounts. This can help avoid any further loss of life and make the lives of patients easier.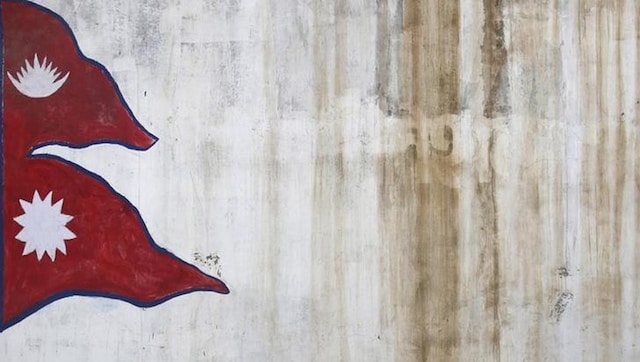 World
Budget Holiday means the Government of Nepal is unable to spend from the State treasury. This is probably the first time in Nepal that government expenditures are likely to be suspended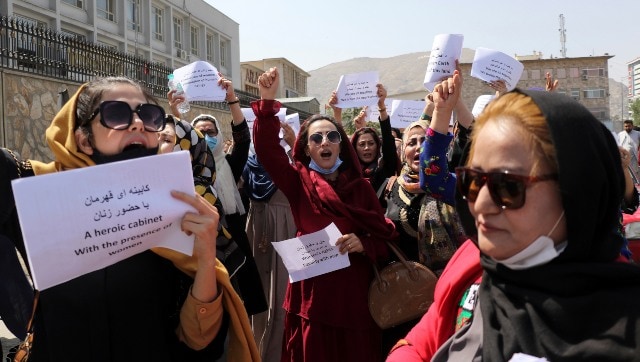 World
Recent controversial comments by Taliban leaders, like that of Hashimi, have exposed the Taliban's true nature as it ignores women, who make up half of the population of the war-torn country
Politics
His selection assumes significance as the dissension-riven Congress faces the Assembly polls in less than five months and the fact that Dalit voters comprise 32 percent of the state's electorate