Demonetisation: Is Narendra Modi's move already working? Rs 30 lakh cash found in Guwahati drain
Narendra Modi's demonetisation move seems to have black money hoarders worried in Assam as nearly Rs 3.5 crores of unaccounted money appears in drains in Guwahati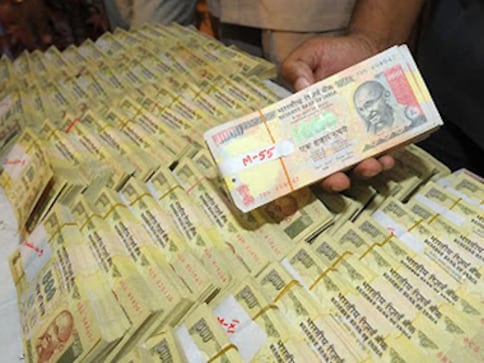 Prime minister Narendra Modi's surgical strike against black money seems to be very successful in Assam, where millions of rupees with Rs 500 and Rs 1,000 denomination notes have been found in municipal roads and drains. Persons with large sums of unaccounted money stashed in personal safes opted for throwing the dirty cash away in fear of getting caught.
Asomiya Pratidin, the largest circulated regional daily in Assam reported on its front page that a huge amount of unclaimed money was found in the capital city of Guwahati, on last Monday.
The newspaper reported that a person going for a morning walk discovered a bag full of money in a drain at Ghoramara in Guwahati. The notes kept in a polythene bag were reported to be torn.
Hundreds of people gathered at the spot and got into the drain to see if any pieces of undamaged notes were still available. As per the report, a few persons managed to find undamaged notes.
The newspaper quoted police sources to have said that the torn notes were ascertained to be of Rs 30 lakh in value. All the notes were of old currency notes of Rs 500 and Rs 1,000 denomination.
The newspaper reported another incident quoting a witness from another place named Tongora in the city who said that a car threw two sacks in a rivulet on Sunday night, but a rickshaw puller collected the sacks early in the morning and went away. According to the witness, the sacks were full of currency notes.
Accoridng to The New Indian Express, police estimates of the total amount destroyed in Guwahati were around Rs 3.5 crore.
The incident of unclaimed notes being found in Guwahati, even as commoners in Assam struggle to get their hard earned money exchanged, underlines the success of the demonetisation move adopted by the NDA government in curbing black money.
Assam, where tax evasion turned into a business instead of crime during the entry tax and vat regime, has a long history with black money.
Most of the goods imported to the state were allegedly under invoiced to evade taxes. In recent times, the state saw a number of scams that attracted CBI and NIA enquiries, though hardly any cash was recovered during the process of enquiry.
Though it was alleged that nearly Rs 1,000 crore of government fund allotted for the development of North Cachar Hills district, was misappropriated in a scandal during the Congress regime, the amount of cash was not recovered.
It has been doubted that huge amounts of cash churned in these scandals still lie undiscovered in the state. Only two years ago a group of fishermen discovered a huge number of notes floating on the water of a lake named Silsako in Guwahati.
Though CPI(M) leader Sitaram Yechury, on Tuesday, said that the new currency policy is not going to hit terror economy stating that the transactions in this economy are wired, in reality, the largest chunk of money in the terror economy in North East India is extortion money. Hence, there is hardly any chance of this money being wired.
The money discovered in the drains of Guwahati has created much speculation of its source.
India
The project aims to synchronise activities relating to infrastructure building in an area to help Central and state agencies, urban local bodies and the private sector effectively coordinate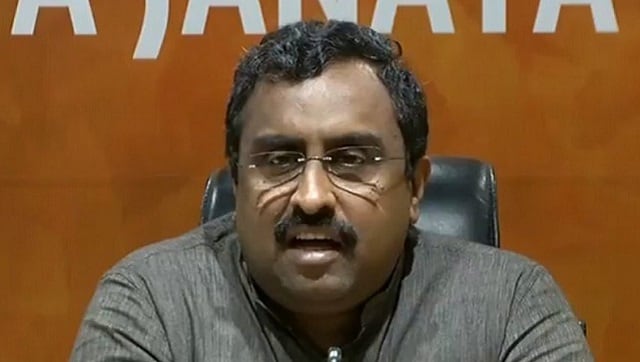 Politics
As he comes out with his latest book, The Hindutva Paradigm, Firstpost talks to him about various issues, including Deendayal Upadhyaya's Integral Humanism, the recent killings of Kashmiri Pandits in the Valley
India
The prime minister has closely monitored the Kedarpuri reconstruction projects worth Rs 250 crore in Uttarakhand.