Demonetisation day 21: SBI branch in Imphal vandalised; woman killed over dowry in Odisha
News updates of day 21 since the demonetisation of higher denomination notes show that there were more than reports of cash shortage at some locations.
The Opposition observed Jan Aakrosh Divas to protest against the demonetisation move and the Left-dominated Tripura and Kerala went for Bharat Bandh, on Monday, affecting banking services in these two states. However, banks across the country stuck to normal banking hours.
Many ATMs are still running dry despite recalibration of more than 60 percent of such cash-dispensing machines. There are also reports that banks in major metros are getting less than their cash requirement leading to chaos at the branches. And though bank branches across the country reopened to very short queues after a two-day break on Monday, news updates of day 21 since the demonetisation of higher denomination notes show that there were more than reports of cash shortage at some locations.
Congress leader dies during protest march
Gwalior District unit chief of the Congress party Darshan Singh, 56, died of cardiac failure on Monday while taking part in the Jan Aakrosh march to protest the demonetisation decision of the central government.
Some Congress workers taking part in the protest march said the march began from Phoolbagh around noon. They walked up to the office of the Divisional Commissioner and submitted a memorandum there.
It was after this that Singh complained of chest pain. He was taken to the hospital where doctors declared him dead.

Currency exchange gang busted
Police have arrested seven members of a currency exchange gang and seized Rs 8.20 lakh in valid notes from them, a senior official said. Allegedly, the gang was involved in exchanging banned notes on commission basis for valid currencies in Peddapalli district.
Acting on a tip-off about the gang, a Police Sub-Inspector, G Vijender, was sent as a decoy customer looking to exchange old notes worth Rs 11.50 lakh for new ones to one of its members, Poorna Chandra Sekhar, said K Vijayender Reddy. Sekhar promised Vijender to give valid notes of Rs 8.20 lakh in exchange of banned currencies of Rs 11.50 lakh and asked him come to Peddapalli railway station to complete the deal, he said. But the moment Sekhar and six of his gang members reached the spot, they were apprehended.
Customers vandalise SBI branch
Angry customers vandalised an SBI branch on the campus of Manipur University in Imphal on Monday after the bank refused to let people withdraw Rs 24,000 each. Although police reinforcements rushed to the bank, no arrest was made. Normal bank work was disrupted, witnesses said.
The State Bank of India manager said the trouble started when two customers demanded Rs 24,000 each — the maximum a person can take out from the bank every week after demonetisation. When it was pointed out that senior bank officials had declared that such big amounts could not be withdrawn, they turned unruly and did not allow bank work to continue. However, an SBI customer, said people who had been queuing up from early in the morning became furious when they were informed they could take out only Rs 2,000 each from their savings accounts. Sensing the mood, the SBI said they could take out Rs 4,000 each. "But the bank will be closed once the cash runs out," one officer told the crowd. On hearing this, the account holders started vandalising the office, the witnesses said.

Newly-wed Odisha woman killed
A newly-married woman was killed by her in-laws in Odisha's Ganjam district as her father failed to give dowry of Rs 1.70 lakh in new currency, the state police said on Monday.
Prabhati of Rangipur village married Laxmi Nahak of the same village on 9 November, a day after the demonetisation of Rs 500 and Rs 1,000 currency notes was announced. Her family had earlier agreed to give Rs 1.70 lakh in cash as dowry. However, when her family offered the money in old demonetised notes on the marriage day, the groom's family refused to accept the money and instead demanded new notes within stipulated time. Prabhati's parents said her in-laws killed her on Sunday as they did not get the new notes in dowry, the police said. Inspector Alok Jena, who heads the Golanthara police station, said a case of dowry death has been registered.
Indian expats in UAE affected
Expatriates in the UAE are finding it difficult to send money to their families in India due to the continuing cash crunch caused by demonetisation, according to a media report, by Gulf News.
The cash crunch has badly hit rupee remittance transaction to India through bank transfers and instant cash transfers, according to the staff at some money exchanges in Abu Dhabi. Moreover, the situation has deprived Indian expatriates of an excellent opportunity to cash in on a record low exchange rate of rupees, it said. North Indian villages, especially where access to banking system is limited, mainly depend on instant cash transfers, have taken a hit.
With inputs from agencies
India
A group of people, who were not at all a party in the matter, were indulging in hate campaign in the social media platforms to add fuel to the fire and thus disrupt communal harmony in the southern state, VD Satheesan, Leader of Opposition in the state Assembly, said.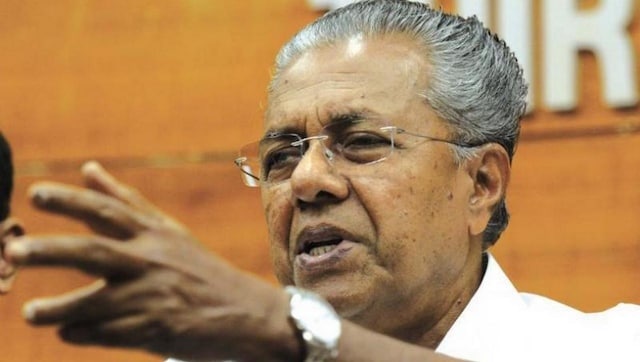 India
The move comes as the state on Tuesday reported 25,772 fresh COVID-19 cases.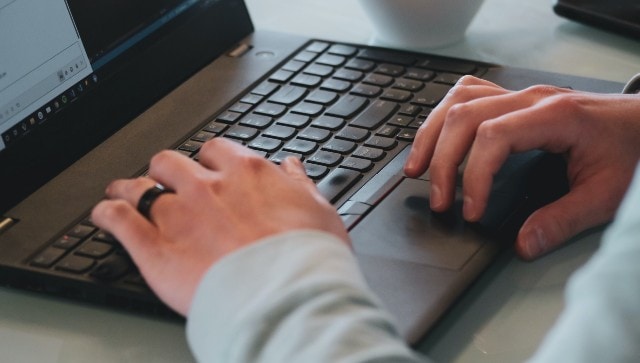 India
The registration process started on 13 September and the deadline to apply for the post is 4 October