Demonetisation challenge: Govt underestimating 'digital ignorance' among people is a big mistake
After demonetisation, India is now being seen as moving towards a cashless economy. It raises an important question: Are people prepared to embrace this new way of life?
On 8 November, when Prime Minister Narendra Modi announced the demonetisation of Rs 500 and Rs 1,000 notes, it was projected and seen as a big blow to unaccounted wealth and black money. In the following weeks as the images of long queues across the country started emerging; challenging the "good intention" of the government, another narrative was put in place to soothe the common man who was at the receiving end.
On 13 November, the prime minister while speaking at the foundation stone laying ceremony of the Mopa airport in Goa, made an emotional appeal to the citizens to bear the "pain" for "50 days" to help him deliver the "India of your dreams".
An emotional Modi had said, "I promise you, I will give you the India of your dreams… If someone faces a problem, I also feel the pain. I understand their problem but this is only for 50 days."
A narrative was build: The pain that people were facing was short-term which will yield wondrous long-term results. As weeks passed, demonetisation which was essentially seen as an attack on black money, was gradually projected as an attempt to make India a cashless economy.
On 15 December Modi came up with two schemes named Lucky Grahak Yojana and Digi Dhan Vyapar Yojana to incentivise cashless transactions. In a series of tweets, Modi said the schemes "will further incentivise digital payments" and it would be a big boost in the move towards "cashless and corruption-free India".
A Christmas gift to remember...these 2 schemes will further incentivise digital payments. https://t.co/sw1HpQ0hGU pic.twitter.com/QFYXXXx7P4

— Narendra Modi (@narendramodi) December 15, 2016
The two schemes would cover small transactions between Rs 50 and Rs 3,000 to encourage every section of the society to move towards digital payments.
India is now being seen as moving towards a cashless economy. It raises an important question: Are people prepared to embrace this new way of life?
Consider these scenarios of people juggling with their new life in a 'cashless economy' that also highlight the sticking points in our digital edifice. 
Case 1: In Uttar Pradesh's Gorakhpur district, a man enters a store selling VIP bags. After selecting his product, he asks the shop owner whether he accepts debit or credit cards. The store owner reluctantly replies in affirmative and takes the card from the customer. He swipes the card and punches the amount. The bill is produced and it is a happy ending.
Welcome to 'Digital India'.
But the story has an anticlimax. As the man leaves the store, he is stopped by the owner. The store owner reveals to the customer that instead of the actual payment of Rs 6,600, by mistake he punched only Rs 66. The customer looks upset and amused at the same time. He asks a simple question: What if by mistake one extra zero was pressed?
The store owner replies, "This is new to us. You cannot expect us to learn all this in a day. It has been thrust upon us without giving us the time to get use to it."
Case 2: Atul, who runs a canteen in one of the offices in Noida, Uttar Pradesh, is struggling daily to get stable supply. He says, "Paytm and all are good, but there are many issues. Firstly, while I can accept the payment through Paytm, not everyone, from a vegetable seller to the milkman, knows about this. They just want cash."
He adds, "I too am facing problem with Paytm. It allows me to transfer up to Rs 25,000 in a month whereas I am receiving much more in my account. As I cannot transfer the rest of the money in my bank account, I am also incurring loss of interest (Paytm website confirms this cap)
Case 3: A person books a private airlines flight using Paytm wallet and his ICICI debit card. The flight gets cancelled due to bad weather. The man calls up the airlines for the refund. He is told that as he has made the booking through a travel portal, he should contact the portal for the refund. Fair enough. The man calls up the portal and is told by the portal that as he has made the payment through Paytm, he should contact Paytm for the same. The man calls Paytm and is informed that the payment was made using ICICI debit card so he should call the bank. The bank, in turn, asks the customer to call Paytm. After much of argument, Paytm accepts that the amount will be refunded in 72 hours.
A happy ending may be? No, this story too has an anticlimax. Four days have passed and the man is waiting for his refund, frantically making calls to all the parties.
All the above mentioned cases point to one thing: The unpreparedness of the economy to go the cashless way. And in this regard, sudden push by the government towards cashless economy has left great number of people; living in small cities clueless, for whom digital transaction is still a "thing of tomorrow".
The Indian Express reported on 20 December that Arundhati Bhattacharya, head of the State Bank of India (SBI) has stressed that government "should find ways to disincentivise cash transactions, such as imposing a charge or levy above a specified limit or threshold, after normalcy is restored in banking operations following the demonetisation move."
The report stated, "According to Bhattacharya, if India wants to de-emphasise cash, there should not only be an incentive for people to move towards a cashless economy but also a disincentive for transacting excessively in cash, while leaving out small-ticket transactions".
While strong measures like the one suggested by the SBI chief or the limit on free cash withdrawal from ATMs have indeed pushed people to go for digital transitions, the problem faced by them in the last one month is due to the sudden and large scale change in their transaction behaviour that demonetisation demands.
The underlying fact remains that underestimating digital ignorance among people was a big mistake of the government and the same is posing challenge to its well-intentioned decision of demonetisation .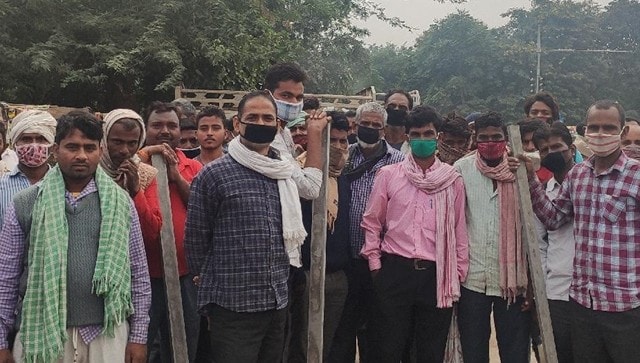 India
Some 500 odd migrant workers have been assembling at various chowks in Gurgaon for the past nine months, looking for work. With dwindling savings and no hopes for a job, many of them are now preparing to go back to their homes.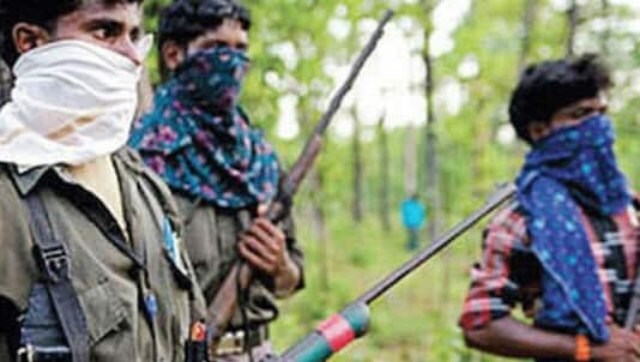 India
Declaring war against the Maoists, Home Minister Amit Shah said on Monday in Jagdalpur that strong action would be taken.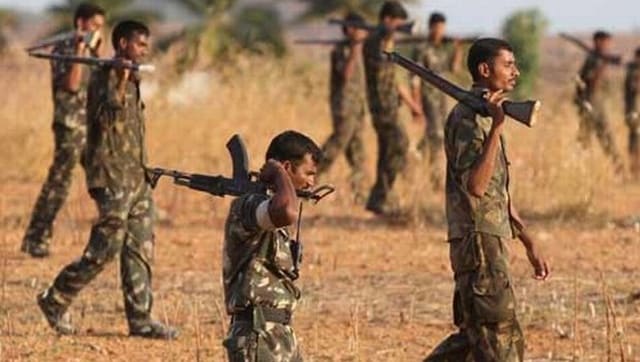 India
West Bengal's Operation Barga holds lessons for centre's answer to Bastar attack; it wasn't only brute force that broke the back of the Naxal movement