Demonetisation: As tempers rise, India is running out of patience and currency
India, I must admit, does not like to stand in queue. I observe the body language of people waiting in this queue at a nationalised bank. Unlike in the West, lines in India are a zigzag.
"Poore desh ko line me khada kar diya Narendra Modi ne," exclaimed the elderly man in the ATM queue in Hyderabad. A self-confessed Modi admirer, who had also served in the armed forces, he launched into a spiel about how the rest of India was doing what the soldiers had done all these years on the border.
"Did they fire at the enemy, standing in a queue?" mocked a 22-something, standing five places behind. The senior citizen, I think, heard the jibe, but chose to ignore it.
Over the past one week, India has been on the road. India, especially the highbrow part of the country, is upset because all along it condescendingly thought queues were meant only for 'Bharat'. While India ran the marathons and the half-marathons, 'Bharat' would leave its footprint in queues at ration shops and bus stops. Modi's 8 pm address has made India meet 'Bharat'.
Former Finance minister P Chidambaram's back-of-the-envelope calculation says 13 crore Indians are standing in line before banks and ATMs every day. But the queues are not just a real life version of Facebook, where friendships are forged. In some cases, they are also signing a death warrant. 47 people have reportedly died collapsing in queues outside banks and ATMs since demonetisation came into effect.
"Minor inconvenience," says the government. Try explaining "thodi si asufidha" to families who have lost near and dear ones.
In Marredpally area of Secunderabad, a senior citizen collapsed and died while waiting at the Andhra Bank branch this week. In a rather morbid turn of events, the bank released the money immediately to his body.
In Chandni Chowk in Old Delhi, 48-year-old Saud-ur-Rahman died of a heart attack after having stood in a line for the third consecutive day. He had failed to withdraw money the previous two days and like earlier, had joined the line at 3 am on Wednesday. His health deteriorated around noon, when he was still waiting. He died in hospital.
Tempers ran high, with the ire directed at the bank officials. The Bank of India manager, 58-year-old Rajesh Kumar also broke down as he explained he is a cancer patient.
At another branch in Hyderabad, the manager says all he gets is Rs 2 lakh, which gets over in no time, leading to frayed tempers among those who don't get it.
Panelists on TV and armchair commentators on social media deride anyone who highlights such tragedies, dismissing them as bleeding hearts. They talk of ushering in a cashless economy, a utopia. Tragedies like these show India is becoming a lifeless economy.
Opposition is troubled by the sight of Indians made to undergo this suffering. The empathy is touching. They, of course, never bothered when we commoners wait almost every other day for 15 to 20 minutes, and sometimes even more, for a VIP convoy to pass. How many times have ambulances got stuck in a VIP zone? Now, since being made to wait is the talk of the nation, why not ensure no traffic is stopped for the political VIPs?
India, I must admit, does not like to stand in queue. I observe the body language of people waiting in this queue at a nationalised bank. Unlike in the West, lines in India are a zigzag. Everyone is in "hum jahan khade hote hai, line wahi se shuru hoti hai" mode.
ATM queues are an education. Unlike great grandpa Jawaharlal Nehru who wrote The Discovery of India when he was imprisoned between 1942 and 1946 at the Ahmednagar Fort in Maharashtra, Rahul Gandhi is discovering India in an ATM line. Chapter 1 was covered in New Delhi, Chapter 2 in Mumbai.
"Bharat ek poor country hai. Hindustan ke people ki jeb mein ATM card to hai but there is no cash."
When people can stand in queue to get a SIM card, a movie ticket or say get a two-second-long darshan of Lord Venkateswara in Tirumala-Tirupati, why crib about doing something which is for the good of the nation. This argument comes to you courtesy several BJP bhakts. But since when has putting yourself through inconvenience, leading a hand-to-mouth existence has become the test of patriotism?
"Are we in war-like times that money is being rationed," asks a person in the queue, visibly exhausted and irritated.
"All this is for the good of the country. Suffer a bit till 30 December. 2017 will see achhe din," says another, trying to calm him down.
The jury is out on whether Modi's financial surgical strike was a sensible or a foolish move. But as the situation sees no sign of improving dramatically, India is running out of both patience and cash.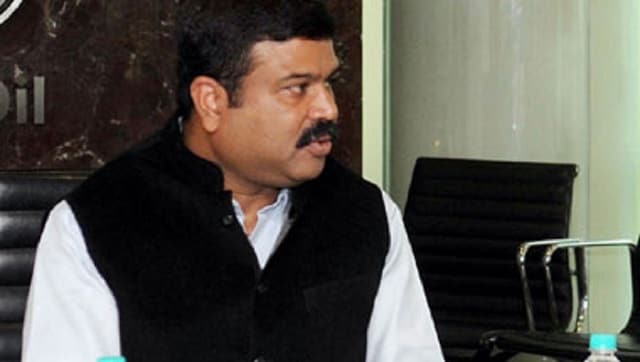 India
The minister's response came after the former Congress president called for the postponement of the NEET examination as many other examinations are scheduled around 12 September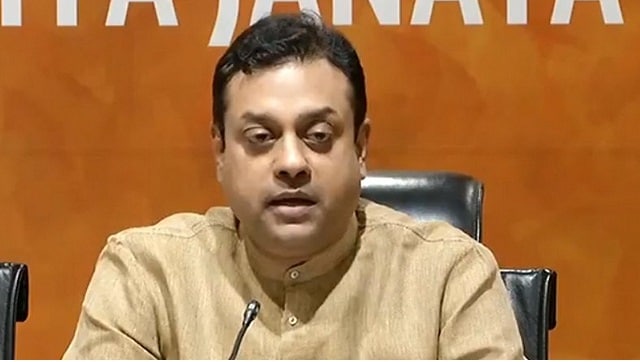 India
BJP national spokesperson Sambit Patra, in a press conference, alleged that the Congress sacrificed not only the Kashmiri Pandits but also the development of the region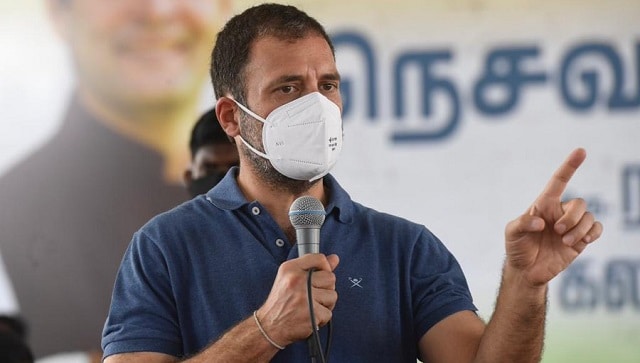 India
The former Congress chief also urged the government to let the students "have a fair chance" in the exams.