Demonetisation: As mad scramble for indelible ink begins, black money holders have the last laugh
The company is unable to execute such a large order in a short time and so the banks have been advised to use 'dhobi' ink -- used by laundries to tag clothes and owners-- as it does not come off easily.
After the government s decision to use indelible ink to curb exchanging of notes by same person, banks seem to be in a mad scramble to procure the product.
The company producing the ink is gearing up to meet the demand by increasing the production of the ink but banks, for the time being are using alternatives, says a report in the Indian express.
The shortage of the ink is giving more time for black money holders to whiten their ill-gotten wealth.
However, there is only one recognised producer of the indelible ink in India, according to the Indian Express. The Karnataka government-run Mysore Paints and Varnish Ltd (MPVL), said that it had received orders for 2.9 lakh 5-ml bottles, each costing Rs 116, from various banks by Wednesday evening. "We will be producing ink at the rate of 37,000 bottles per day for dispatch to banks. The total cost of around Rs 3.45 crore will be borne by the banks,'' said C Harakumar, general manager, MPVL.
The company is unable to execute such a large order in a short time and so the banks have been advised to use 'dhobi' ink -- used by laundries to tag clothes and owners-- as it does not come off easily. Banks have been sent images on how to apply the ink with instructions: Please buy DHOBI INK till you get it (original indelible ink) from Mysore (Mysore Paints)… mark to be placed on skin, bank managers said anonymouly, according to the IE.
Procuring 'dhobi's ink' is also turning out to be a herculean task, according to bank employees. They are also apprehensive whether the ink which has chemical properties and is only used on cloth would have reactions when used on skin, the IE report said.
Some banks which have not been able to procure dhobi's ink at such short notice have come up with innovative ideas like using marker pens. According to this report from the Times of India, since the Indian Banks Association had not supplied the ink yet. It said marker pens were also used in banks instead of indelible ink and dhobi ink.
Banks accept multiple ID cards such as Aadhaar card, Driving Licence, Voter ID card, Passport, NREGA Card, PAN card, and ID cards issued by government departments and public sector units to their staff to identify customers while exchanging notes. People with multiple ID cards, though, were found exploiting a loophole to exchange old currency, the IE report said.
While announcing the demonetisation of Rs 500 and Rs 1,000 denomination notes on late November 8, 2016, the PM had initially set a limit of Rs 4,000 for exchange of the annulled notes which was subsequently raised to Rs 4,500.
On Tuesday (15 November), Shaktikanta Das, Secretary, Economic Affairs, announced that indelible ink would be used on the index finger on the right hand of the customer to stop repeat money exchangers thronging banks with invalid currency notes.
As per the Standard Operating Procedure (SOP) for exchanging notes, concerned bank branches and post offices would put indelible ink mark on the right index finger of the customer so as to identify that he/she has exchanged the old currency notes once
State Bank of India and a few other banks in Delhi have started using indelible ink. As per the government statement, 11 branches of SBI are using the method to weed out customers queuing up again and again to exchange invalid currency notes.
This is the biggest crackdown on black money, corruption and counterfeit currency by the Modi government.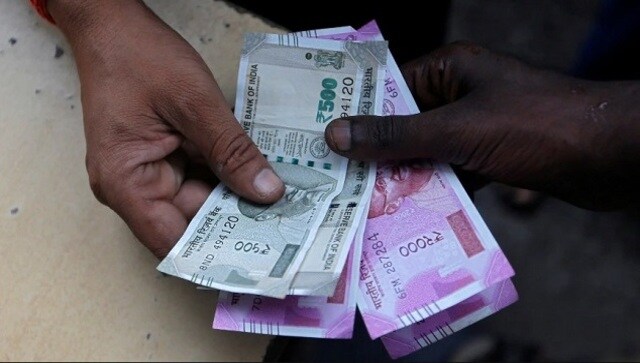 India
Most of the time, pensioners make the process physically by visiting the bank or post office. But now, they can submit the certificates online too.
India
SBI plans to hold the online PO preliminary exams in November/December this year, but the exact dates haven't been announced till now.