Demonetisation: Arvind Kejriwal surges on social media; is the Delhi CM the real winner?
As mentioned earlier, Kejriwal seldom shies away from making his point being heard.
When The Indian Express put out a story on Arvind Kejriwal being the new rage on social media, there was nothing new about it. In fact, Kejriwal's off-the-cuff ad lib comments on almost every issue are not surprising anymore. The Delhi chief minister is omnipresent, especially when it comes to condemning Prime Minister Narendra Modi's latest decision: Be it the current demonetisation furore (or success, depending on which side you're on) or the infamous 29 September surgical strikes across the LoC.
Kejriwal went live on Facebook criticising the Modi government's decision to demonetise the Rs 500 and Rs 1,000 notes, beginning on a neutral note — "If this was to reduce black money and corruption, I'm for it... If something good happens in the country, I don't do politics over it," he said. However, Kejriwal said that "if by banning Rs 500 and 1,000 notes and introducing Rs 2,000 notes, the move would reduce corruption, please think about it," he urged. "It will only increase it."
On Sunday, the Aam Aadmi Party released official figures for the number of viewers of his speech — it stood at five million. Reportedly, the AAP Facebook page also saw an "organic growth of about 640 percent in the week of demonetisation and Arvind Kejriwal's response to it", the press release added. "Kejriwal's speech has recorded 48,02,000 views and 1,72,128 shares on party's Facebook pages, the AAP national Facebook page recorded 27,000,00 views on the speech, while AAP Delhi page recorded 10,50,000 views on speech," the release mentioned.
As mentioned earlier, Kejriwal seldom shies away from making his point being heard. In this piece for Firstpost, Sandeep B, argues that the AAP chief must stop his noisy politics and go back to work. "... [he's] doing everything but discharging his constitutional duty of governance...
It takes hard work, patience, and calmness, and an ability to deal with, sustain and digest monotony, to govern. The easy route is what Kejriwal is familiar with: constitutional nihilism... campaigns targeting the Prime Minister, maintaining radio silence on the record number of AAP MLAs being arrested and disqualified and the "internal inquiries" that have unfailingly absolved even the most criminal of his party's elements.
His comments on demonetisation that the government has "lost connect" with people and that the move smacked of "insensitivity" or alleging that Narendra Modi took Rs 25 crore bribe as Gujarat CM or even alleging that the BJP had informed its 'friends' beforehand about its decision to demonetise Rs 500 and Rs 1,000 currency notes, to help them fix their black money — Kejriwal is truly the gift that keeps on giving. In the last allegation, Kejriwal might have a point: How did Sanjeev Kamboj get access to the new Rs 2,000 note much before the announcement of demonetisation?
Delhi, which was in the news, for its dangerous levels of pollution, and for which Kejriwal came under the scanner, has now disappeared from the daily news cycle: The focus is all on demonetisation. And one man stands tall. In a recent interview to BBC Hindi, he slammed the reporter who questioned him about the link between the deaths (people who stood in queues to withdraw money) and the currency ban. "Yeh janta dekh rahi hai ke BBC waale kitne imaandaar hain [The public can now see how honest BBC is]," this report from The Indian Express quoted him as saying.
However, as Livemint notes in its piece, Arvind Kejriwal might be the biggest recipient of the damage caused by Modi's demonetisation drive. It says that the "political implications are relatively clearer: Modi is the change agent, and the Opposition parties including AAP are status-quoist". But Kejriwal is not alone: He seems to have an ally in TMC chief and West Bengal Chief Minister Mamata Banerjee — the duo even jointly addressed a rally on 17 November in New Delhi slamming the Modi government's move. Livemint even observes that Kejriwal might be part of a "loose coalition" that is against the decision.
Essentially, has Kejriwal's tour de force made him the winner of this round?
India
This is the first major election after Bhupendra Patel took charge as the chief minister of Gujarat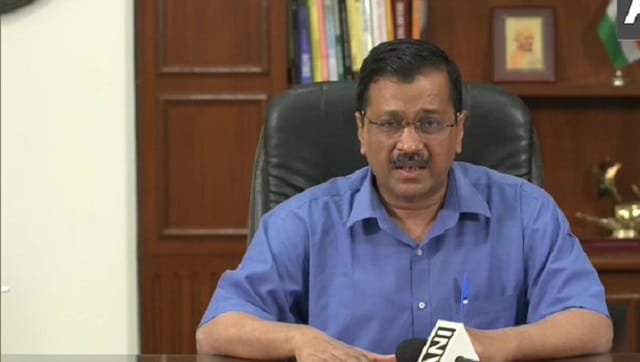 India
Kejriwal requested the Prime Minister's intervention for adequate coal to be diverted to plants such as Dadri-II and Jhajjar TPS, which are supplying to Delhi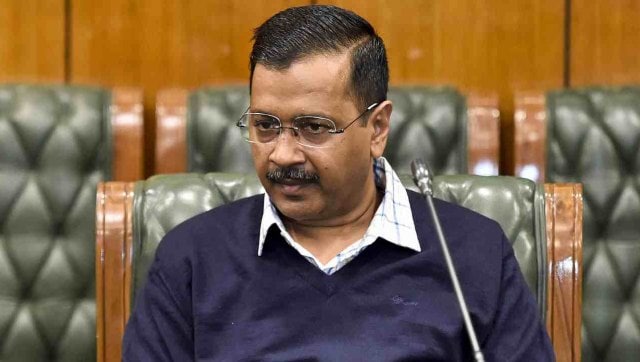 India
The AAP leader also demanded that the accused in the case be arrested and that Union Minister of State for Home, Ajay Kumar Mishra, whose son has been named as accused in the incident, be sacked.