Demonetisation anniversary: Move not only failed as an economic initiative, but also risked national security and stability
Narendra Modi's meeting with the three service chiefs right before announcing demonetisation shows that the prime minister was aware of just how disruptive and dangerous the move was going to be in terms of national security and stability
There has been a lot of commentary leading up to the first anniversary of demonetisation. Most of it has focused on the economic impact or the lack of it. But a significant sidelight of what happened last year seems to have been forgotten in these reviews of the good, bad, and ugly aspects of demonetisation.
This sidelight is the fact that the prime minister met with the three service chiefs on the evening of 8 November, just before he announced that high-denomination currency notes of Rs 500 and Rs 1,000 would become invalid at midnight.
This should be remembered too. For, it indicates that the prime minister was well aware of just how disruptive and dangerous the move was going to be in terms of national security and stability.
One can only speculate on what he may have had said to the three service chiefs, but it is possible that he asked them to be on alert in case an external enemy sought to take the initiative while India's banking system was in chaos and people across the land had little or no liquidity.
The meeting certainly sent alarm bells ringing in some quarters. A few minutes before the prime minister's telecast, a Delhi-based journalist telephoned me in Jammu to ask whether India was going to war.
Geostrategic scenario
A year on, it is worth taking a cold and hard look at just how much of a risk to national security and stability the exercise involved.
The situation in Kashmir had barely begun to settle down after four months of intense turbulence (sparked by the killing of former militant commander Burhan Wani on 8 July, exactly four months and two hours before demonetisation was announced).
To the perceptive, it was already clear that the country faced a dual threat from China and Pakistan. In fact, particularly after CPEC had come so strongly onto the world stage earlier in the year, it was more sensible to think of a China-Pakistan threat than of separate threats.
The BRICS summit, which had taken place in Goa just three weeks earlier, had already brought a nasty surprise for India's security scenario: Russia went along with China on such things as preventing India from naming Pakistan with regard to terrorism.
On the other hand, the US, which Indian strategists see as the bulwark of India's geostrategic security, was in the throes of an extraordinarily unsettling presidential election. In fact, votes were being counted across the US just as Indian currency was becoming invalid that night. Donald Trump was declared the president of the US on the morning of 9 November.
During the transition period, and the first few weeks of his presidency, Trump did not appear to have much time for India. Indeed, he called Pakistan's prime minister but not Modi. It is only through his new plan for Afghanistan, which he announced seven months after taking power in the US, that Trump unveiled a key role for India in US's geostrategic vision for the world.
Even then, Trump made it clear that India was not going to get a free ride. He stated clearly in his 21 August speech that he expected India to pick up the tab for part of what needed to be done in Afghanistan.
Internal risk

It is, of course, possible that the prime minister was not preparing for war, but for a possible revolt against such a massive disruption. More than a hundred persons are said to have died, often of exhaustion, while they stood in interminable queues outside banks in order to exchange (rationed portions of their generally hard-earned) money.
It is in fact quite remarkable that the people of the country went along with the extremely painful and disruptive exercise in a generally peaceable way. People at large were evidently satisfied that the exercise would help to clean up India and were willing to pay a price for long-term national benefits.
However, the fact that the prime minister briefed the chiefs of the armed forces might indicate that he was prepared for a less accommodative response. Few can doubt that Modi has an incisive mind and engages in detailed planning. And demonetisation was the most ambitious exercise he had put into motion. It affected the life of just about every citizen.
Find latest and upcoming tech gadgets online on Tech2 Gadgets. Get technology news, gadgets reviews & ratings. Popular gadgets including laptop, tablet and mobile specifications, features, prices, comparison.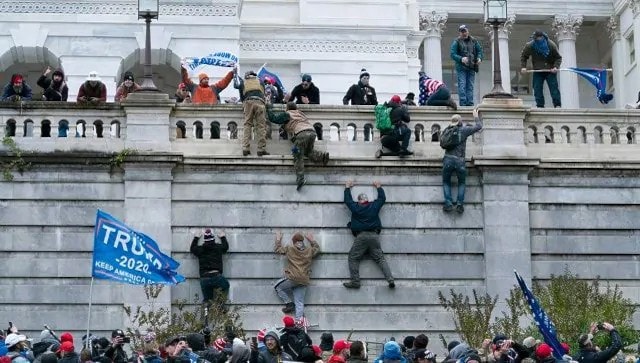 World
The Global Times described the storming of the Capitol using a Chinese term referring to a ruler's subordinates coming to his rescue when his authority is threatened
World
State media tabloid Global Times tweeted side-by-side photo comparisons of Hong Kong protesters occupying the city's Legislative Council Complex in July 2019 with the Washington riots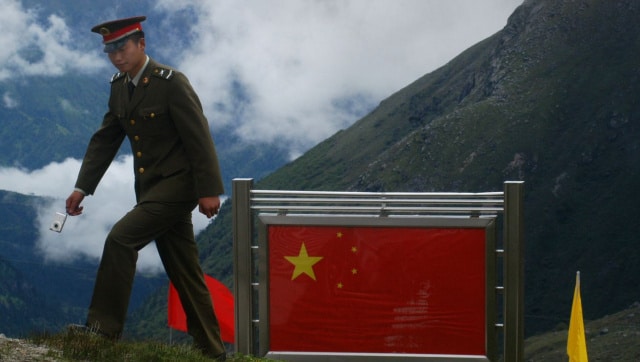 India
Indian troops had captured Corporal Wang Ya Long of the PLA on 19 October last year after he "strayed" across the LAC. The corporal was handed back to China following existing protocols