Demonetisation: After curfew, cash crisis and internet blockade brings Kashmir Valley to grinding halt
The central government's move last week to demonetise Rs 500 and Rs 1,000 currency notes has caused chaos in Kashmir, adding to people's woes.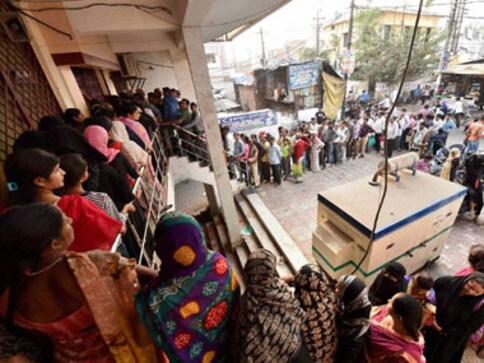 Ghulam Ali, a resident of Anantnag, is running from pillar to post to get his money exchanged even as banks in the area are running out of cash. He impatiently waits outside a bank in a nearby village. "I need money to book a ticket for my daughter who studies outside Kashmir," he said. Ghulam used to book her tickets from home when internet services were functional in the valley.
Amid the ongoing cash crisis, Ghulam is also reluctant to send his daughter outside, as he doesn't have enough cash to cover her expenses. "Her exams are approaching and I am worried whether she would be able to attend those," he told Firstpost.
Ghulam said that his problem will be solved if he gets internet access as he would be able to make online payments. People like him are the worst affected by the internet ban and now the demonetisation crisis.
The central government's move last week to demonetise Rs 500 and Rs 1,000 currency notes has caused chaos in Kashmir, adding to people's woes.
Almost everyone in the valley was affected in one way or the other due to the prolonged agitation, particularly people associated with transport, business and labourers. They have been living a miserable life for the last four months due to the absence of livelihood. And now the currency ban has added to their woes.
Businesses, which were looking to make some money after the four-month long agitation, are now distraught. Markets in cities and towns were shut on 9 July while public transport vehicles have remained absent from roads till date.
People, who have been going outside the state for business during winter, are reluctant to leave the valley this time due to the demonetisation of Rs 500 and Rs 1,000 notes. Many have decided to wait till the cash crisis settles down. "I had planned to leave the valley by 11 November, but due to this cash crisis, I have been forced to wait till the chaos is over," said Manzoor Ahmad, a businessman, told Firstpost.
The government has undertaken steps to address the situation and has urged people to adopt online payment platforms to reduce reliance on cash-only transactions. However, for Kashmiris, it is a double whammy as internet services were blocked after the killing of Hizbul Mujahideen militant commander Burhan Wani on 8 July and they continue to remain suspended. As a result, people in Kashmir Valley have been unable to make online transactions.
Not only businesses, but students who are preparing for their exams are very upset due to the internet blockade. "I completely rely on the internet for my exam preparations, but due to the internet ban, I fear I will fail in the exams," said Azhaq Ibrahim. Not only Ibrahim, but many other students have similar faced hardships due to the internet ban.
Aijaz Ahmad is another such example. He lives in the rural area of south Kashmir and has been preparing for the Kashmir Administrative Services (KAS) for the last four years. But this time, when the vacancies were announced for the KAS, Ahmad couldn't submit his form online due to the internet blockade. He is visibly frustrated. While talking to Firstpost, he said, "They should at least understand students' problems. I have a dream of becoming a civil servant, but it seems with each passing day my dream is shattering. During these modern times, the internet is the major source of information, if that is blocked how can anyone prepare for any examination?" he asked.
Not only Ahmad, but many other job aspirants, are also facing similar difficulties in preparing and submitting their job applications due to the internet blockade and now due to the chaos at the banks.
Since there is no solution in sight, all those who can, are now curtailing their expenses, bracing for difficult times and preparing for a long harsh winter ahead.
(The author is a freelance journalist based in Srinagar. He focuses on the socio-political issues of the Kashmir Valley.)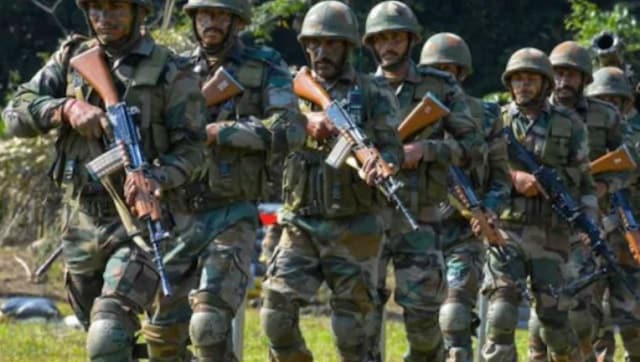 India
The end of Jammu and Kashmir's special constitutional status was claimed to have ushered in a new Kashmir but the challenges it faces, though, are familiar, old ones
Photos
The killings have spread panic among non-local labourers, at the time when most of them would work in apple orchards and as construction workers in the Valley
India
The killings have spread panic among non-local labourers, at the time when most of them would work in apple orchards and as construction workers in the Valley