Delhi University turns a new leaf, officially recognises transgenders
In July, the University Grants Commission had notified universities and colleges to introduce 'third gender' as a category in its admission forms.
New Delhi: Taking the first step towards providing equal opportunity to students from the transgender community, Delhi University has introduced the 'third gender' option in this year's applications forms for post graduate courses and applications for jobs on campus.
The move is a direct result of a landmark judgement passed by the Supreme Court in April giving legal recognition to transgenders. Identifying them as the 'third gender', the Supreme Court directed the Centre and states to treat transgenders as a socially and economically backward community who are entitled to quotas like the OBCs (Other Backward Castes) in educational institutions and public sector jobs.
In July, the University Grants Commission (UGC) had notified universities and colleges to introduce 'third gender' as a category in its admission forms.
"We received a directive from the UGC to have a separate category in the forms and that is what we have introduced, both in application forms for admission and in application forms for jobs in Delhi University. By the time we received the directive, it was too late for it to be introduced in under-graduate application forms. So this year, we've introduced it for post graduate admissions. And in the post graduate category, nine students from the transgender community have applied," said Malay Neerav, Delhi University's media coordinator.
Asked whether the students from the transgender community would be eligible for reservations that students under the OBC quota are entitled to, Neerav said, "As far as reservations are concerned, we don't have a policy directive from the UGC yet. We will follow whatever the UGC wants us to follow. There will be more clarity on the issue of reservations when the government or the UGC issues a notification on it."
Activists and members from the transgender community have welcomed the move even as they've underlined the need for the campuses to be made more sensitive and supportive of transgenders.
"It feels good to know that we are being recognised and that we can now be enrolled in colleges under our own identity. But announcing a policy is not enough. It should be seen through and there should be follow-ups. Yes, the government has introduced the third gender category in admission forms but what this will mean for transgenders in reality remains to be seen," said Piya Kapoor, program officer at Kinnar Bharati, an NGO that works for the rights of transgenders.
Kapoor, who is pursuing a masters degree in social work from an open university, strongly feels that educational interventions to ensure equal treatment to transgenders should begin at the school level. A majority of transgender community, she says, are forced to drop out of school because of the discrimination they face.
"If universities and colleges open their doors to transgenders, I feel that those who were forced to give up their education because of violence or discrimination will return to the mainstream and be able to advance educationally. There are many transgenders who have studied till the XII standard and have been forced to pursue studies in an open university because they were denied the opportunity to go to college. This will definitely bring about a change," said Nilesh Sharma, an advocacy officer at Pehchan North Region Office, an NGO working with transgender and Hijra communities.
Activists feel awareness building among students and teachers about transgenders will be crucial if campuses are to be safe and supportive environments.
"We find that in universities and colleges, there are a lot of students who do not know the difference between sex, sexuality and gender. It is very important that awareness is created among students about MSM, hijra and transgender communities. Students and teachers will have to be sensitised about lives they lead, the difficulties they face, the reason they are abandoned by their families and are forced to give up their education. If at the university and the college level, regular workshops are conducted to raise awareness levels and sensitise students and teachers about transgenders, hijra and MSM communities, it will go a long way in reducing the stigma and violence against them," said Sharma.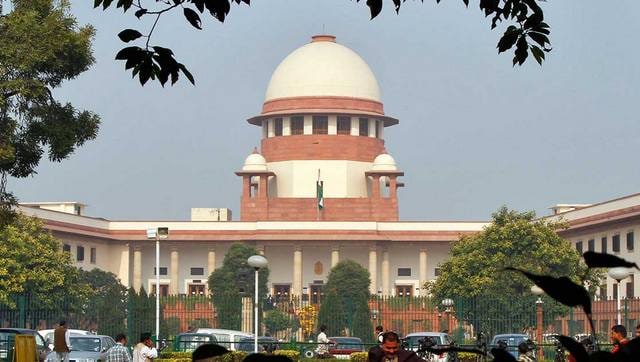 India
The plea filed by advocate and BJP leader Ashwini Kumar Upadhyay also sought directions to ascertain the feasibility of appointing a committee to enact a legislation on religious conversions
India
In the proceedings conducted through video-conferencing, the bench refused to accept submissions of Rupali Sharma, representative of Envitech Marine, that this is a 'national treasury' and needed to be saved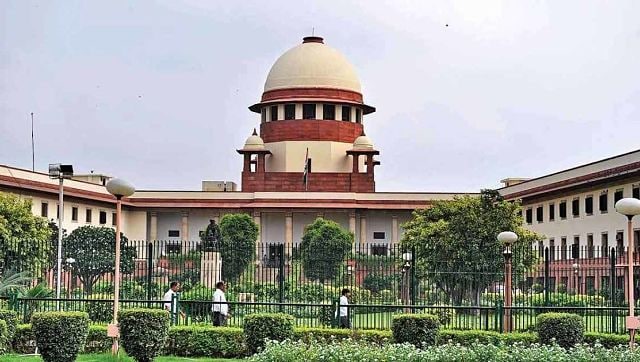 India
The apex court has also imposed costs of Rs 50,000 on the petitioner, which was filed by former UP Shia Waqf Board chairman Waseem Rizvi