Delhi: Three men arrested after being roughed up for transporting buffaloes in Kalkaji
Three men transporting buffaloes in a truck were allegedly roughed up by members of an animal rights group in south east Delhi's Kalkaji area, following which cross-complaints have been registered.
New Delhi: Three men, who were allegedly roughed up by members of an animal rights group in Kalkaji area Saturday night for transporting buffaloes in a truck, have been arrested for inhumane transportation of animals.
Following the incident, two FIRs were filed — one against the three men transporting cattle and another against those who assaulted them.
The trio has been booked for mischief by killing or maiming cattle and under relevant provisions of the Prevention of Cruelty to Animals Act as they were carrying more number of animals in a truck than rules permit. The men had legal transit papers for transporting the animals.
The second case of voluntarily causing hurt and wrongful restraint was registered against members of the People For Animals (PFA), according to police officers.
As per the complaint filed by those transporting the cattle, the unidentified assailants were members of the PFA — an NGO founded and chaired by Union minister Maneka Gandhi. However, the animal rights body has denied any association with the incident.
According to the police, they received a PCR call last night from Gaurav Gupta, an animal rights activist and member of the PFA, claiming that buffaloes were being transported illegally to Ghazipur. Later, a few animal rights activists arrived in three cars with PFA stickers and intercepted the truck, police sources added.
These activists, led by Gupta, then allegedly roughed up the occupants of the truck.
A medical examination of the injured — Rizwan, Ashu and Kaamil — was carried out and the truck carrying buffaloes was seized by the police.
Gaurav Gupta's brother, Saurabh Gupta, who was also at the spot, said, "One of our PFA colleagues, Vandana Sharma, saw the truck carrying buffaloes and intercepted it. After which my brother, Gaurav, called the police control room to inform them about it. We reached the spot much later."
"There was already a huge crowd and some people beat up the trio," he said denying their involvement in the assault.
"Is there any visual evidence that we assaulted anyone?" Saurabh Gupta asked. He said that he has been associated with the PFA for nearly 12 years, but the NGO can't be held accountable for his actions.
"If there is any wrongdoing on my part, I will take full responsibility for that. The PFA cannot be held accountable for that," he said.
Maneka Gandhi's office, too, sought to deny any link between the incident and the PFA's activities.
"We have no PFA unit in Delhi. We have 10,000 volunteers across the country. Whoever acted did so in his individual capacity," Gandhi's office said.
Gandhi's office also shared a letter from the PFA issued last year to Gaurav Gupta warning him against taking law and order in his hand in cases of animals being treated cruelly. The letter also says that Gupta is not authorised to "trespass" or "seize animals/goods" from any individual.
"Any acts committed by you in contravention of the Prevention of Cruelty to Animals Act will be deemed to have been done in your personal capacity," the letter was written by Gauri Maulekhi, Trustee, the PFA said, after several similar incidents in the past.
Maulekhi told PTI, "The PFA does not issue any vehicle sticker. Also, the two brothers have a propensity and history of such acts from which we completely disassociate ourselves. We can't be moral guardians of lakhs of people who pay Rs 100 and become members of the PFA. If they have done anything illegal they should be penalised."
Meanwhile, police have also been informed that Gaurav Gupta's membership had ended with the PFA. The NGO later in the day disabled it website wherein the brothers were mentioned as members of its Delhi unit.
India
The DMRC, till Sunday, was running trains with 50 percent seating capacity since 7 June when the services had resumed after a long hiatus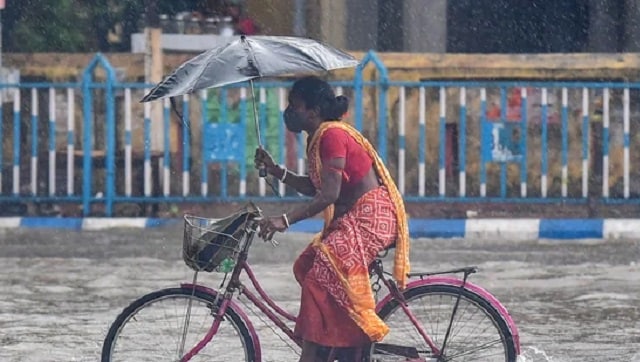 India
The IMD had earlier said monsoon would hit Delhi on 15 June, which would have been 12 days early, but the wind system entered a 'break' phase
India
Earlier this week, Chief Minister Arvind Kejriwal had said that governments should take every step to prevent the spread of COVID-19