Why is Delhi not demanding the right to breathe? City's indifference reason why politicians get away with failures
Where exactly is the anger among citizens about the hazard to their health? Are the people of Delhi really worried about the cancer-causing pollutants they are inhaling?
Poet Iqbal once wrote that there is just one sign of a living nation—that its fate changes every morning and evening. So, what does that make Delhi, a city whose fate doesn't seem to change at all, year after year?
Around the same time last year, Delhi was covered in a deadly smog. The levels of carcinogens and toxins in the air were several times above permissible limits. Nothing has changed over a year except that the levels have now gone up so much that experts are calling for evacuation of citizens.
On Wednesday, the air in Delhi was ten times more polluted than that in Beijing, where the air is considered highly toxic. The levels of PM2.5—tiny particles that embed deep inside the lungs—had shot up to 833, way above the permissible level of 50.
But where exactly is the anger and concern among citizens about the hazard to their health? Are the people of Delhi really worried about the cancer-causing pollutants they are inhaling? If yes, what are they doing to demand the right to clean air, and thus, the right to life? Do we see any dharnas, candle-light marches or protests? Do we see in people of Delhi the desire to make the government do something about the gas chamber they live in?
Delhi's silent capitulation to fate is a painful indictment of its inability to stand up for its own rights. It is a reminder of the zombie-like existence of a city that doesn't stop even once to introspect about its own fate. It is a resounding counterpoint to what was once said about Delhi, that it was dilwalon ki. Because, Delhi has lost the heart and stomach for a fight for its own existence. Its blood has turned into water.
Where is the spirit that we once saw after Jyoti Singh was gangraped in a moving bus? Where is the anger that had exploded on the streets of Delhi after Anna Hazare was jailed? Where are the masses that had poured out from across the city at Jantar Mantar and India Gate to demand justice for Jyoti Singh, a safer city for women and a Jan Lokpal for action against the corrupt? Where did the Delhi that once fought for itself and others go?
How could the people of a city be so blase about their own existence? How could its people adopt a chalta hai attitude about their own lives? The only plausible explanation is that they seem to have accepted this deadly smog as fait accompli, an unavoidable part of their lives that can't be cured so has to be endured. They seem to have given up their right to a better life. This can happen only when real life issues, their own and that of their children cease to remain important; when critical thinking is dulled by the absence of introspection, when your own pain is numbed by the distracting rhetoric of the political class that has a vested interested in keeping your attention away from real life.
It is exactly this kind of surrender that makes the political class get away with its failures. This disinterest among people ends up giving clean chits to governments and politicians guilty of criminal neglect of Delhi's air. And, the result of this apathy is that the city gets the government and the air it deserves.
This health emergency, ideally, should have been Delhi's Tahrir Square moment. People should have come out demanding a ban on burning of stubble in the northern states, they should have demanded a co-ordinated effort among states for a permanent solution to the problem. This should have been an opportune time for demands for shutting down the city, closing down its schools, offices and public places. This should have been the time to demand immediate action, both for short-term relief and a long-term plan.
But, life in Delhi goes on. People wake up and sleep, filling up the intermittent hours by staring at the approaching disaster from behind their masks and filling up their lungs with poison and toxins that will kill them.
Iqbal was right. There is not a sign of zinda quam (living nation) in Delhi. It is a place where everybody is silently embracing a slow death.
Find latest and upcoming tech gadgets online on Tech2 Gadgets. Get technology news, gadgets reviews & ratings. Popular gadgets including laptop, tablet and mobile specifications, features, prices, comparison.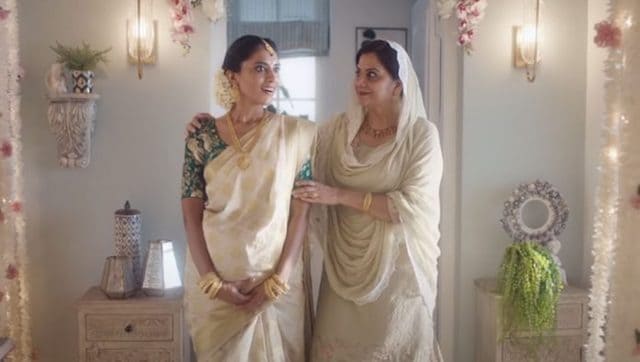 India
The Tanishq advertisement is about a Muslim family trying to respect the traditions of the pregnant daughter-in-law. It enraged a large section of Hindus
India
The IMD said that there are factors other than farm fires which are worsening the air quality in Delhi, such as vehicular pollution and waste burning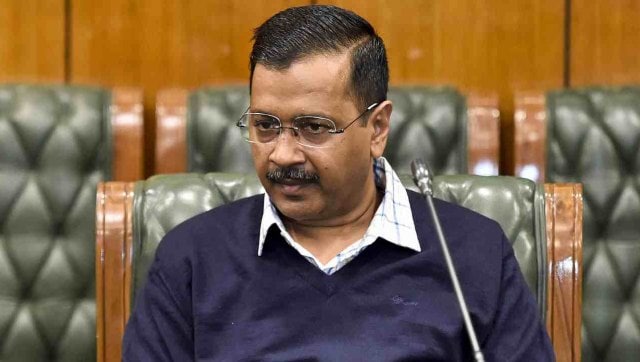 India
Delhi has recently recorded an air quality index (AQI) of 315, which falls under 'very poor' category. The last time the air quality hit such a poor level was in February