Delhi shocker: 21-year-old woman stabbed 28 times by stalker, dies
In yet another shocking crime against a woman in New Delhi, a woman succumbed to her injuries after she was stabbed 28 times by a stalker in Burari.
Delhi has done it again. In a shocking and brutal case, a 21-year-old woman was stabbed 28 times by a stalker in Burari on Tuesday morning. The woman succumbed to her injuries. The heinous crime was caught on camera as news channels showed footage of a man repeatedly stabbing the woman. We are not embedding the video because of the disturbing visuals.
Family members of the girl gathered outside Sushruta Trauma Centre (ISBT) break down after hearing the news pic.twitter.com/mjz16s67nr

— ANI (@ANI_news) September 20, 2016
"The woman was stabbed publicly in Burari area at 9 am by the accused, named Surender Singh, 34, who was known to her. No one came to her rescue," Deputy Commissioner of Police (North) Madhur Verma told reporters.
"He was later chased by the public and beaten up and handed over to police," the officer added.
The officer said, "The assailant had been troubling the woman since a year or so. The family had lodged a complaint four-five months back and both the families had reached a compromise."
The victim was declared brought dead at a trauma centre in ISBT, police said. According to the police, the assailant owns a shop and his divorce case was going on.
"The man was harassing my sister for a long time. He stays in Rohini. We had registered a complaint after which he had calmed down until now," ANI quoted the victim's brother as saying.
This crime took place just days after a 32-year-old married woman was stabbed to death allegedly by her lover on Sunday, who then committed suicide in southwest Delhi's Inderpuri area.
The woman was stabbed by her 30-year-old lover Sanjay. "The woman knew Sanjay from before her marriage and the two were in a relationship," the officer had said, adding that "their affair continued even after her marriage."
The officer had also said that the woman "had stopped all contact and communication with Sanjay and started avoiding him. This had enraged Sanjay."
According to the police, Sanjay confronted the woman on Sunday while she was returning home and they had a heated argument. In a fit of rage, Sanjay allegedly slit his wrist first and then allegedly stabbed the woman multiple times and inflicted more injuries on himself.
On Thursday, two teenaged girls were allegedly gang raped by five boys in Delhi's Aman Vihar.
According to CNN-News18, the two girls were sitting in a park with their male friends when they were attacked by the five culprits.
Four of the accused have been nabbed by the police while one of the accused is absconding. The accused might be minors, according to the police.
Delhi registered 1,893 rape cases in 2015, or more than five per day, according to the Crime in India 2015 report released by the National Crime Records Bureau (NCRB) on August 30, 2016.
Delhi was followed by Mumbai with 712 cases, Jaipur (279), Pune (266) and Nagpur (166) among mega cities (population of one million or more) across the country. Delhi had reported three times as many rape cases (when rape cases considered only the female population and not the total population) as Mumbai in 2014.
Source: National Crime Records Bureau
Rapes registered declined in 2015, but this was not for want of trying, IndiaSpend reported in September 2016, since attempted rapes increased 4.8 percent. As many as 39 attempted rapes were reported in 2015 in Delhi, the highest number among mega cities; down from 59 cases in 2014.
As in 2014, Delhi reported more gang rapes than any other city, according to the same NCRB report: among the 1,893 rapes registered in 2015, 80 were gang rapes. Rapes in Delhi had tripled and the reform process promised after the 2012 Nirbhaya case had failed, IndiaSpend reported in August 2016.
With inputs from agencies and IndiaSpend
Find latest and upcoming tech gadgets online on Tech2 Gadgets. Get technology news, gadgets reviews & ratings. Popular gadgets including laptop, tablet and mobile specifications, features, prices, comparison.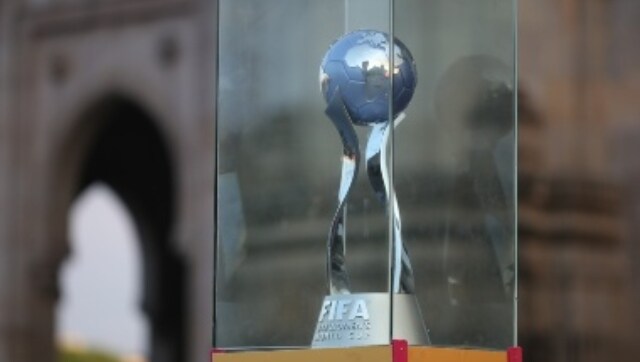 Sports
Originally scheduled for November, the FIFA U-17 Women's World Cup had been postponed to February-March 2021 due to the COVID-19 pandemic, leading to a delay in organising the camp, too.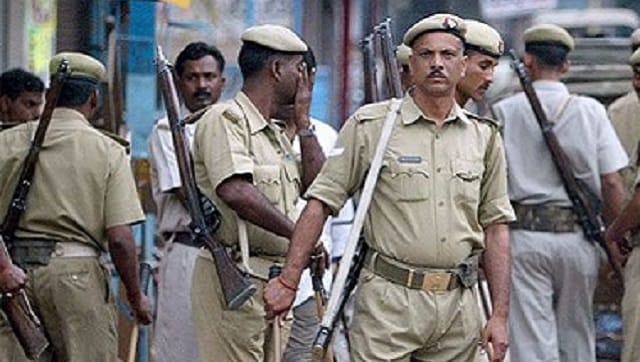 India
According to villagers, the victim had objected to the construction of a public toilet in front of his house on a piece of land, a part of which, they said, was occupied by him illegally
First Cricket News
The BCCI has been working on starting the women's IPL but is currently content with organising a women's T20 challenge alongside the men's league.