Delhi rape case: Why women will continue to be raped in India
So we might take to the streets to protest. Have candle night vigils. Protest on Twitter and Facebook. Call for chemical castration. Face water cannons from the police. Sing ballads against the government. Breakdown and cry while speaking in the Rajya Sabha.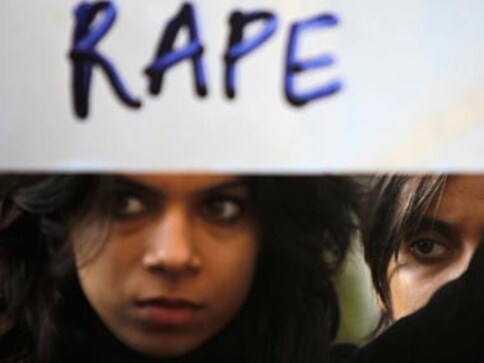 Late last night while flipping television channels I saw TV Mohandas Pai, a former CFO and HR Head of Infosys, advocating 'chemical castration' for rapists. A leading television anchor also ran his show yesterday around the theme and instigated his celebrity panellists in trying to get them to advocate chemical castration for rapists in India.
My heart is also thinking along similar lines. It even goes to the extent of telling me that the rapists should be stoned to death. But my head tells me even that won't make a difference.
Any solution is as good as the system that executes it. In a country like India if anything like chemical castration for committing rapes becomes the order of the day and the police are pushed to solve rape cases faster, what are they likely to do? More often than not they will get hold of some random guy (the homeless, the slum dweller or probably just about the first person they can get their eyes on) beat the shit out of him and get him to confess to it. How do we ensure something like that does not happen? There is absolutely no way to do that.
The other point here is that the police and the judiciary the way they have evolved in India cater more to the rich and powerful rather than to those who 'need' the system to work for them. How do we ensure that solutions like 'chemical castration' will not be abused by the rich and the powerful?
Someone very close to me for the last two years has been caught up fighting a false case registered against him in New Delhi. All it takes is a bribe of Rs 15,000-20,000 to the local thanedar to get a false first information report (FIR) registered. And it takes Rs 500-1000 to the babu at the court to ensure that the case does not come up for hearing, every time it is scheduled it. And this in a place like Delhi, which is the capital of the country. Imagine what must be happening in small towns and villages across India? The police in this country have sold out lock, stock and barrel and they shouldn't be given any further ways of creating more problems for the citizens of this country.
What is interesting is the speed with which Delhi Police has acted in this case and managed to round up most of the rapists. The Delhi High Court has taken suo motu cognizance of the gang-rape and asked the Delhi Police to explain how the offence remained undetected.
Yes the citizens of this country are up in arms against what has happened but that I don't believe is the real reason why the police and the judiciary have acted with such speed. The only reason for showing the speed that the system has is that the rapists come from the lower strata of the society. They are the ordinary citizens of this country.
As The Times of India reports "The accused have been identified as Ram Singh (33), resident of Ravidas Camp at Sector 3, R K Puram (driver of the bus, DL1PB-0149), his brother Mukesh, 24, (who was driving during the gang rape), Vinay Sharma, 20, (an assistant gym instructor in the area), Pawan Gupta, 18, (fruit seller), Akshay Thakur, 26, (bus cleaner) and another cleaner, Raju, 25."
If the accused had been the sons of the rich and powerful the entire administration would have by now been working towards getting their names cleared.
The molestation charges against SPS Rathore, an inspector general of police were never proved. He got away with more than a little help from his friends in the government. Manu Sharma, son of Congress politician Venod Sharma, was first acquitted for the murder of model Jessica Lal. With the hue and cry that followed the judgement was overturned and Sharma was sentenced to life imprisonment.
In 2009, Sharma was allowed a parole of 30 days to attend to his sick mother and other matters. His mother was later found attending public functions and Sharma was found partying at a nightclub in Delhi. Matinee idol Salman Khan had rammed his Toyota Land Cruiser into a bakery in Bandra on September 28,2002, killing one person and injuring four others. The case has dragged on for ten years now.
Recently, cop turned lawyer-activist YP Singh revealed that the "Police had deliberately not taken the job of issuing summons seriously. Also, Salman was absent 82 times when summoned by the court." This is what the rich and powerful in this country can do. The police is at their beck and call. Loads of rape cases go nowhere because the rich and the powerful who are the accused simply bribe their way through the system. When the accused go unpunished or justice takes a long time to be delivered, it makes rape a way of life for Indian men.
That brings me to my final point, the male:female sex ratio in India. As Vivek Dehejia and Rupa Subramanya write in Indianomix – Making Sense of Modern India "In 2011, the Census estimates that there were 914 girls for every 1,000 boys for the ages 0-6. This is even worse than in 2001, when there were 927 girls for every 1,000 boys. More pointedly, this ratio is the worst ever since the country's independence in 1947...In nature, with no sex selection the observed sex ratio is approximately 1,020 males for every 1,000 females."
What this tells us is that as a country we have a 'son' preference. And that leads us to sex-selective abortion and even female infanticide. In simple English we kill our girls before and just after they are born. Delhi and the neigbouring state Haryana have among the lowest sex ratios in the country. And it just doesn't end there. Debraj Ray and Siwan Anderson have carried out research to suggest that most women who go missing in India do so as adults than at birth or as children. That explains India's highly skewed sex ratio in favour of men.
Dehejia and Subramanya talk about the research of Ray and Anderson in their book. As they write "They show that about 12 per cent of women in India are missing at birth: they are probably missing due to sex selective abortion or infanticide. Another 25 per cent perish in childbirth. But that's only a little more than a third of the total. Another 18 per cent go missing during their reproductive period, which picks up among other things deaths during childbirth. But a massive 45 per cent of the total number of missing women go missing in adulthood, something which by definition cannot have anything to do with sex selection."
Anderson and Ray come up with some more information. "They find that it's only in Punjab where the majority of missing women are at birth: in fact it's as high as 60 per cent of the excess female mortality in the state...Two other states show up as having a majority of of their women missing at birth or in childhood (before the age of 15) and it shouldn't surprise you to learn that they're Haryana and Rajasthan."
Hence, we kill our women before birth, after birth and keep killing them as they grow up. In a society like this it is not surprising that men grow up with terribly demented minds and commit heinous rapes like the one in Delhi.
People are appalled. And they want instant justice. Chemical castration. Public hanging. Stoned to death. Anything will do. But what has happened is sheer reflection of the way India has evolved. Women being raped day in and day out is a story of Indian evolution.
And evolution cannot be undone. So we might take to the streets to protest. Have candle night vigils. Protest on Twitter and Facebook. Call for chemical castration. Face water cannons from the police. Sing ballads against the government. Breakdown and cry while speaking in the Rajya Sabha.
But things won't change.
As Arvind Kejriwal keeps reminding us "poore system ko badalna padega". And that of course is easier said than done.
And in a day or two when our conscience is more at peace with itself, we will go back to living our lives like we always have. Because we are like this only. Meanwhile, women will continue to be raped.
Vivek Kaul is a writer. He can be reached at vivek.kaul@gmail.com
India
Assistant Superintendent of Police Sarita Singh said the teenager's medical examination had been conducted and the accused had confessed to his crime
India
The family of the teenage girl said that she had gone to the field near her house around 7 am to defecate, but didn't return. They then launched a search for her and found her body around 100 metres from the road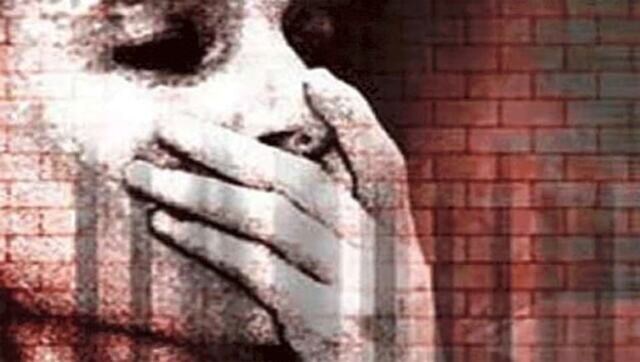 India
The FIR was registered on 29 September against eight accused who allegedly gang-raped the minor thrice