Delhi pollution: Putting farmers in jail for crop burning not the solution, amicus curiae tells SC
Husk burning in Punjab and Haryana is a 'huge problem' causing pollution in and around Delhi but taking punitive action against the farmers was not a solution to resolve the issue, the Supreme Court was told
New Delhi: Husk burning in Punjab and Haryana is a "huge problem" causing pollution in and around Delhi but taking punitive action against the farmers was not a solution to resolve the issue, the Supreme Court was told on Friday.
Arguing before a bench of Justices M B Lokur and Deepak Gupta, senior advocate Harish Salve, assisting the court as an amicus curiae in the air pollution matter, said that farmers have a genuine problem and their plight should be understood.
"There is a huge problem of husk burning in Punjab. In Haryana also, farmers are burning husk. We have to plan a solution for this problem. It is polluting Delhi and national capital region (NCR)," Salve told the bench.
He said the government should provide trains and trucks to remove these husks so that it is not burnt by the farmers.
"We understand the plight of farmers. Putting them in jail cannot be done. They have a genuine problem but at the same time, the city is choking due to this," Salve said.
During the hearing, the court said it would first deal with a report of the Environment Pollution Control Authority (EPCA) relating to the comprehensive action plan for air pollution control with the objective to meet ambient air quality in the Delhi-NCR, including states of Haryana, Rajasthan and Uttar Pradesh. The bench said as per the report, two issues, including the scheduled implementation of BS VI emission standards, were required to be dealt with by it.
The court asked the government to come prepared for arguments on these issues and fixed the matter for hearing on 17 November.
The top court had earlier asked the Centre to mull over whether on-board diagnostic (OBD) scanners could be made compulsory for vehicle pollution test centres in grade A cities like Delhi, from 1 December.
OBD is an automotive term referring to a vehicle's self- diagnostic and reporting capability. OBD II is designed to inform a car owner about any malfunction, including  problems with the brake or the emission control system.
In its report filed in the court, EPCA has favoured a review and upgradation of the pollution under control norms for pre-BS IV vehicles and upgrade the test procedure for smoke density of commercial vehicles.
The apex court is dealing with a petition which has raised the issue of air pollution and its ill-effects in and around Delhi and NCR.
The court had on 2 December last year accorded its nod to the Graded Response Action Plan (GRAP) to tackle different levels of pollution. It had also asked the Central Pollution Control Board to upgrade its existing infrastructure and set up additional monitoring stations in Delhi-NCR within six months.
The GRAP, aimed at reducing air pollution, has enumerated a number of measures which include closing brick kilns, hot mix plants, stone crushers, intensifying public transport services besides increase in frequency of mechanised cleaning of road and sprinkling of water on roads.
Politics
Eknath Shinde challenged the disqualification notices sent to him and 15 other Shiv Sena MLAs before the top court. The breakaway group has now got until 11 July to respond
India
Ankit Sirsa, a resident of Sersa village in Haryana, has been described by police as the 'main shooter' in the murder of Sidhu Moose Wala. Police said Sirsa received instructions to kill Moose Wala from Canada-based gangster Goldy Brar, a close aide of Lawrence Bishnoi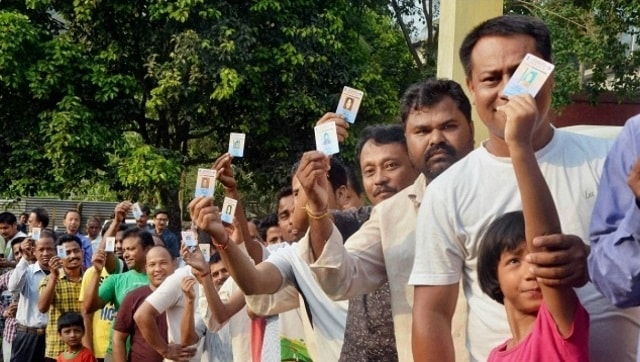 Politics
Counting began at 8 am under multi-tier security cover. At first, postal ballots will be counted and then EVMs opened