Abdul Basit lodges diplomatic protest against arrest of Pak High Commission staffer
Delhi police has reportedly arrested a staff member of the Pakistan High Commission after a tip-off by the Intelligence Bureau (IB).
Mehmood Akhtar, the Pakistani High Commission staffer, who was arrested on Thursday morning by Delhi Police on espionage charges, has been let off as he enjoys diplomatic immunity on Indian soil, CNN-News18 reported. He will be sent back in 24 hours and has been asked to leave India within the next 48 hours.
Akhtar, along with four others, was arrested on Tuesday morning after a tip-off by the Intelligence Bureau (IB) and was allegedly arrested with sensitive defence documents. While Akhtar, has been declared a persona non-grata, his two Indian aides have been sent into a 12-day police remand.
Delhi Police arrests Pak High Commission staffer with Defence documents; Basit also summoned by MEA at 11.30AM
-reports @manojkumargupta
— News18 (@CNNnews18) October 27, 2016
He was remanded at Chanakyapuri police station under the espionage charge. The Ministry of External Affairs (MEA) has summoned Pakistan's High Commissioner Abdul Basit at 11.30 am on Thursday to convey that Akhtar has been declared persona non grata.
FS summons Pak High Commissioner to convey that Pak High Commission staffer has been declared persona non grata for espionage activities

— Vikas Swarup (@MEAIndia) October 27, 2016
Pakistan's government has lodged a protest over the arrest of Akhtar with the Indian authorities. Basit said that Pakistan High Commission never engages in any activity that is incompatible with its diplomatic status. He also strongly protested over the detention of Akhtar in violation of 1961 Vienna Convention. He has allegedly also asked the Indian authorities to ensure that such harassment does not happen again.
Basit strongly protested with Indian Foreign Secy at detention & manhandling of Pak HC staffer in violation of 1961 Vienna Convention

— News18 (@CNNnews18) October 27, 2016
According to CNN-News18, some maps and details of force deployment were found with Akhtar. It also quoted sources as saying that Akhtar was on Pakistan ISI's payroll.
The Crime Branch also arrested two persons, residents of Rajasthan, for allegedly passing on sensitive information to the staffer. "The spies are residents of Rajasthan working for Pakistan's ISI. The spies were in touch with the staff here at Pakistan High Commission and were providing sensitive information," said a senior police officer. Those arrested have been identified as Maulana Ramzan and Subhash Jangir.
A former Raw official RSN Singh told CNN-News18 that the fact that this has been released to the media and this is being given so much importance, reveals that this is a major catch.
Crime branch officials have also briefed Union Home Minister Rajnath Singh and Delhi's Lieutenant Governor, according to a report by The Times of India.
Some staffers came under scrutiny after a spy ring with links to Pakistan intelligence was busted in November, 2015, according to an NDTV report. Four arrests were made in Jammu and Kashmir and one of the accused was supposed to meet a high commission staffer who would have helped him with papers to reach Pakistan. The identity of the accused's source at the High Commission could not be ascertained then.
With inputs from PTI.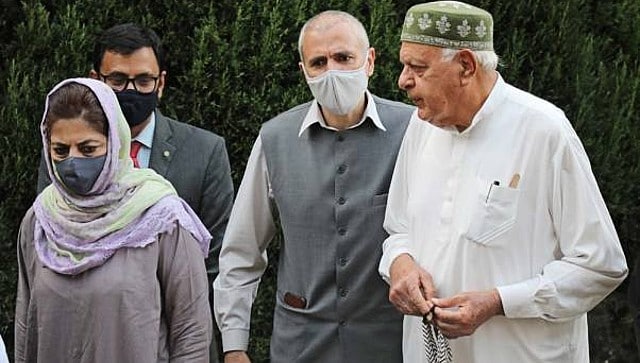 World
Both Mehbooba and Abdullah know what the Islamists have done in Kashmir over the last 30 years
World
According to a joint statement released by the Indian Army after the 12th round of military talks held in late July, the two sides had a 'candid and in-depth exchange' of views relating to disengagement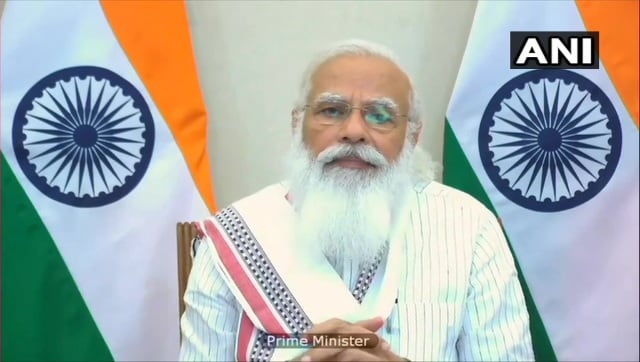 World
External Affairs Minister S Jaishankar will travel to Dushanbe for the SCO meetings that are expected to extensively deliberate on the Afghan crisis and its internal as well as external implications, people familiar with the matter said