Delhi Police arrest neighbour over rape of differently-abled girl
Opposition parties seized on the rapeto criticise Prime Minister Narendra Modi's national government, which controls the Delhi city police force.
New Delhi: Police have arrested the neighbour of a differently-abled girl who allegedly raped her and left her for dead in New Delhi, officials said Thursday, the latest incident of sexual violence to spark public outrage.
Locals found the 13-year-old orphan unconscious and with multiple injuries, lying near a secluded railway track on 18 May, after she went missing from her relatives' home the day before.
She is now recovering in hospital after undergoing life-saving surgery, following the attack in a southern district of Delhi.
"We have arrested the girl's neighbour for rape and on attempted murder charges. The girl is mentally disabled," Rajesh Kumar, an investigator in the case told AFP.
The perpetrator raped the girl before attacking her with a sharp object, causing grievous injuries all over her body, he said.
"She had injuries and cuts on her torso, neck, private parts and limbs. He had left her to die by the railway tracks," Kumar said.
A spokesman for Delhi's All India Institute of Medical Sciences, where the victim was treated, said she was stable and under observation.
"She will need more time to recover completely," Rajeev Maikhuri said.
Opposition parties seized on the attack to criticise Prime Minister Narendra Modi's national government, which controls the Delhi city police force.
"Such incidents remind us that the Delhi government should have control over law and order," the city's chief minister Arvind Kejriwal was quoted by television network NDTV as saying, after visiting the victim in hospital.
The fatal gang-rape of a student on a bus in New Delhi in 2012 unleashed a wave of public outrage and street protests against violence towards women in India.
That incident prompted the government to toughen penalties for rapists and overhaul policing to better protect women and children.
The transport minister said Wednesday panic buttons would be fitted on all India's public buses to curb sex attacks on women.
Last month a student was brutally raped and murdered in southern Kerala state, triggering days of protests across the country.
More than 36,000 rapes were reported in India in 2014, although activists say the true number is likely much higher.
India
The DMRC, till Sunday, was running trains with 50 percent seating capacity since 7 June when the services had resumed after a long hiatus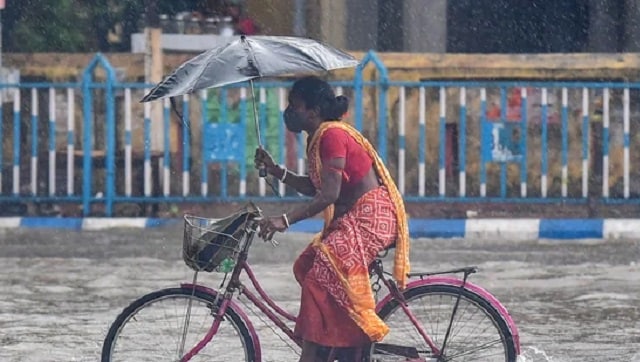 India
The IMD had earlier said monsoon would hit Delhi on 15 June, which would have been 12 days early, but the wind system entered a 'break' phase
Entertainment
The present complaint is nothing but a "counterblast" to the complaint T-Series filed against her for extortion, says the statement