Delhi: MCD polls to be held on April 22; poll panel rejects AAP, Congress demand to hold elections through ballot paper
The much-awaited MCD polls will decide the fate of 272 councillors. While NDMC and SMDC have 104 seats each, EDMC has 64 seats.
New Delhi: Elections to the three municipal corporations in the national capital will be held on 22 April, the Delhi State Election Commission said on Tuesday.
The announcement was made by State Election Commissioner S K Srivastava at a press conference here putting to rest months of speculation on the schedule of the polls, in which the BJP, the Congress and the AAP, are betting big. "The polls to the three municipal corporations of Delhi will be held on April 22 and counting will take place on 25 April," he said.
Informing that the nomination process will begin from 27 March and 3 April would be the last date for filing nominations, Srivastava said, "Scrutiny of nominations will take place on 5 April and the last date for withdrawal of nomination is 8 April."
The commissioner also said the expenditure limit for a candidate has been hiked from Rs 5 lakh to Rs 5.75 lakh. Incidentally, Chief Minister Arvind Kejriwal has expressed reservations about electronic voting machines (EVMs) and sought the use of ballot papers in the civic polls.
Asked to respond to Kejriwal seeking the use of traditional mode of exercising franchise, Srivastava said, "Voting through EVMs is very safe. And, if the polls are to be held through ballot then some of the rules have to be amended."
"We started the preparations for the polls keeping in mind use of EVMs only. The dates have been assigned accordingly," the the State Election Commissioner said. Kejriwal had earlier directed the chief secretary to ask the state election office for holding MCD elections through ballot papers.
"We have sent our comments to the government on this," Srivastava said. The erstwhile unified Municipal Corporation of Delhi was trifurcated in 2012 into North, South and East Municipal Corporation or NDMC, SDMC and EDMC respectively.
The BJP has been ruling the MCD since 2007. The last polls were held in 2012. The much-awaited polls will decide the fate of 272 councillors. While NDMC and SMDC have 104 seats each, EDMC has 64 seats.
The total number of electorate for the civic polls stands at 1,32,10,206, which include 73,15,915 men, 58,93,418 women and 793 voters in the other category, the state election commission said.
India
Whenever you stop at the red light, turn off your car's engine. This will save fuel and also help reduce pollution, tweeted Delhi chief minister Arvind Kejriwal
India
Delhi BJP MP Manoj Tiwari, who started a "Chhath Rath Yatra" against the ban, tweeted stubbornness has yielded to faith following the letter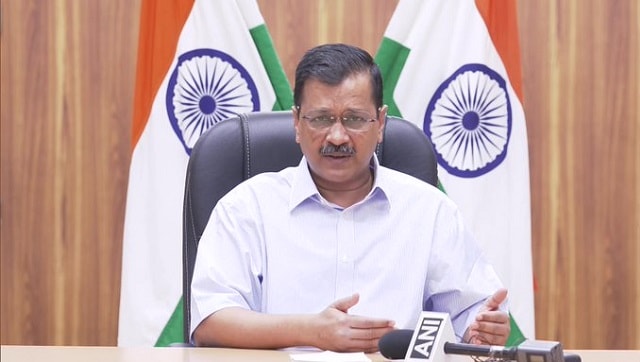 India
The Delhi chief minister had announced a similar kind of winter action plan to combat air pollution last year too, but to no avail