Delhi L-G on theft of Kejriwal's car: CM expected to encourage parking of vehicles in designated places
Delhi Lt Governor Anil Baijal on Tuesday replied to Arvind Kejriwal's letter on the theft of his WagonR car.
New Delhi: Delhi Lt Governor Anil Baijal on Tuesday replied to Arvind Kejriwal's letter on the theft of his WagonR car, saying the chief minister was expected to cooperate with policemen in their efforts to ensure parking of vehicles in designated places.
The iconic blue WagonR associated with Kejriwal was stolen from outside the Delhi Secretariat on 12 October and was found abandoned in Ghaziabad two days later.
On 13 October, Kejriwal had written to the Lieutenant Governor, saying the theft of his car pointed towards the rapidly "deteriorating" law and order situation in the national capital.
In his letter to Kejriwal, Baijal wrote, "Hope that the CM would not only cooperate with Delhi Police in its efforts to motivate and encourage residents of Delhi to park their vehicles in authorised parking sites and install security equipments, but also boost the morale of its policemen by appreciating their commendable efforts that led to the recovery of his stolen car within two days."
"The Delhi Police Commissioner submitted a status report apprising about several teams constituted in search of the car. Intense scanning of CCTVs, checks in parking places were carried out and all the picket staff were put on alert," Baijal said, emphasising that all these efforts led to recovery of the car within two days.
Baijal said he regularly reviewed law and order situation of Delhi and various decisions were taken in meetings with the police commissioner and other senior officers.
The WagonR car was registered in the name of the Aam Aadmi Party (AAP) and was now being used by the party's media coordinator Vandana. It was earlier used by Kejriwal.
The vehicle was "donated" to Kejriwal by Kundan Sharma, a software engineer, in January 2013. However, when Kejriwal parted ways with his then party colleagues Prashant Bhushan and Yogendra Yadav, Sharma demanded that the vehicle be returned.
Even after Kejriwal became the chief minister in December 2013, he refused to use an official car and preferred his old WagonR.
Politics
The tussle for the state in 2022 will see a quadrangular contest between the Congress, the Shiromani Akali Dal, the BJP and the AAP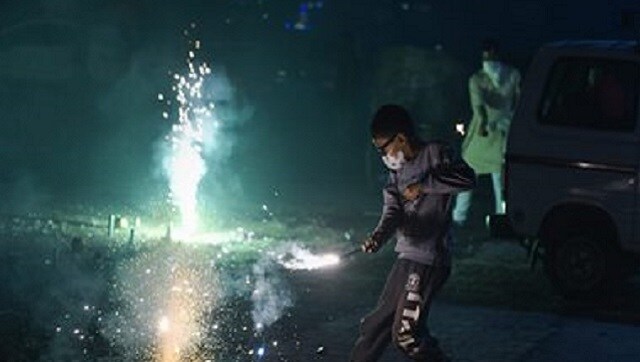 India
Arvind Kejriwal said the ban is in place seeing the severe pollution levels during Diwali for the last three years and appealed traders to not store crackers, unlike the previous year.
India
Vivekananda's speech, which dwelt at length on Hinduism and Indian culture, had drawn all-round praise and remains resonant