Delhi is 'hub' of human trafficking in India
Close on the heels of reports that India accounts for half of the world's 30 million slaves, comes further reports that Delhi has become a 'hub' for the Indian human trafficking trade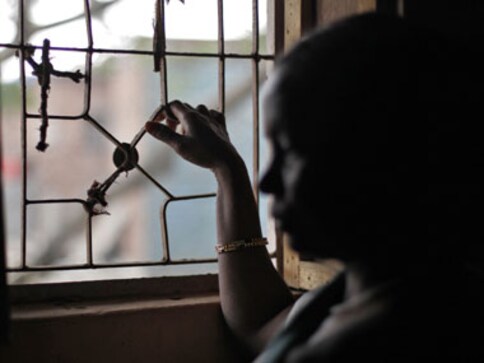 Close on the heels of reports that India accounts for half of the world's 30 million slaves, comes further reports which state that Delhi has become a "hub" for the Indian human trafficking trade.
According to a video posted on Yahoo!, New Delhi has become a hub in the illegal trade of young girls being sold into prostitution, forced marriage and domestic labour.
This is not the first time that the capital has come under the radar for human trafficking. In August of this year, a report by the United Nations Office on Drugs and Crime ( UNODC), titled 'Current Status of Victim Service Providers and Criminal Justice Actors in India 2013' documented how Delhi is one of the emerging hubs and transit points for trafficking.
The report highlighted how girls are often kept in remote locations in the NCR, especially by people from tribes like Bedia, Nat and Kanjar, who sell them once they attain puberty. "The demand for children for domestic work is very high in Delhi. Delhi is emerging as a destination and transit point and it also has a sizeable number of missing children," said Ravi Kant, Supreme Court advocate and a principal author of the report, to the Times of India.
Reports earlier this week had stated how almost half the number of the world's enslaved are in India, where slavery ranges from bonded labour in quarries and kilns to commercial sex exploitation, although the scourge exists in all 162 countries surveyed by Walk Free, an Australia-based rights group.
Concerned over the prevalence of bonded labour in the country, the government has decided to initiate massive programmes to rehabilitate and provide alternative livelihood for people living in conditions of modern-day slavery.
Rural Development Minister Jairam Ramesh said that initially 10 critically vulnerable districts have been taken up to rehabilitate bonded labourers through the Centre's ambitious National Rural Livelihood Mission (NRLM).
The ten districts are Gaya in Bihar, Bastar and Kondagaon in Chattisgarh, Prakasam and Chittoor in Andhra Pradesh, Kanchipuram and Vellore in Tamil Nadu, Bolangir and Bargarh in Odisha and Gumla in Jharkhand. "We are going to take up these ten districts. We will locate the bonded labourers there, get surveys done, rehabilitate them and create conditions for alternative livelihood," Ramesh told PTI.
With inputs from agencies
World
Jaishankar wrapped up the New York leg of his visit to the US as he addressed the high-level UN General Assembly session Saturday, concluding a hectic week of whirlwind diplomatic engagements during which he met over 100 of his counterparts from around the world
World
The WFD gave the proposal for establishing International Day of Sign Languages. The date chosen for the celebration was 23 September, as it marked the anniversary of the WFD's formation in 1951
World
The foreign ministers met in New York City on the sidelines of the 77th United Nations General Assembly to deepen Quad multilateral cooperation in support of advancing a free and open Indo-Pacific, which is inclusive and resilient