Delhi HC seeks response from Centre on petition filed by Shah Faesal, challenging his recent detention at IGI Airport
Shah Faesal was illegally picked up from New Delhi airport while on his way to complete academic fellowship at Harvard University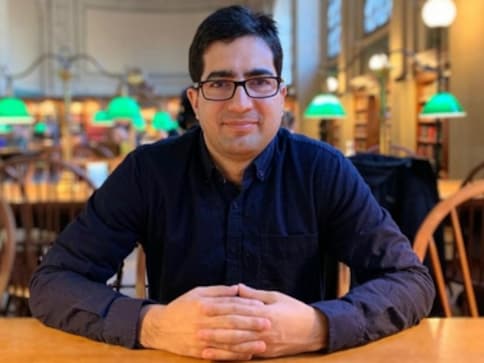 Delhi HC sought response from Centre on a habeas corpus petition filed by founder of JKPMS, Shah Faesal, challenging his recent detention at Delhi airport

A division bench of Justice Manmohan and Justice Sangeeta Dhingra Sehgal slated the matter for hearing to 23 August

He was illegally picked up from the New Delhi airport while on his way to complete the academic fellowship at Harvard University
New Delhi: The Delhi High Court on Monday sought a response from the Centre on a habeas corpus petition filed by the founder of Jammu and Kashmir People's Movement Party (JKPMS), Shah Faesal, challenging his recent detention at an airport in Delhi.
A division bench of Justice Manmohan and Justice Sangeeta Dhingra Sehgal slated the matter for hearing to 23 August. Shah Faesal, through his counsel Warisha Farasat, submitted that on the intervening night of 14 and 15 August, he was illegally picked up from the New Delhi airport while on his way to complete the academic fellowship at Harvard University in the United States.
The leader was flown back to Srinagar, where he was detained under the Public Safety Act (PSA).
Faisal alleged that he was illegal whisked away against his wishes. The petition further stated that no transit remand was sought in Delhi before sending him to Srinagar and no arrest memo or seizure memo was provided to him.
Faesal is among the other prominent political leaders, who were placed under the house arrest after the Centre abrogated the special status accorded to Jammu and Kashmir under Article 370 and bifurcated it into two Union Territories.  PDP president Mehbooba Mufti and National Conference (NC) deputy chief Omar Abdullah were also taken under preventive arrest in Srinagar a fortnight ago.
India
The authorities recovered three AK-47 rifles, five packets of heroin, four pistols, five magazines of AK-47 rifles, two pistol magazines, 14 rounds AK47 and seven bullets of 9 mm
India
Madan Lal of Chak Chandu was among the 27 people, mostly labourers, who were injured on 2 January when the iron shuttering over an under-construction bridge collapsed in Samba district of Jammu and Kashmir
India
Security forces had launched a cordon and search operation in Okay village of Kulgam district in the morning that turned into an encounter, a police official said