Delhi govt to conduct monthly COVID-19 sero-surveys; next round to start on 1 Aug
The decision comes after Delhi govt analysed results of the latest sero-survey which showed 23 percent people in the National Capital were exposed to COVID-19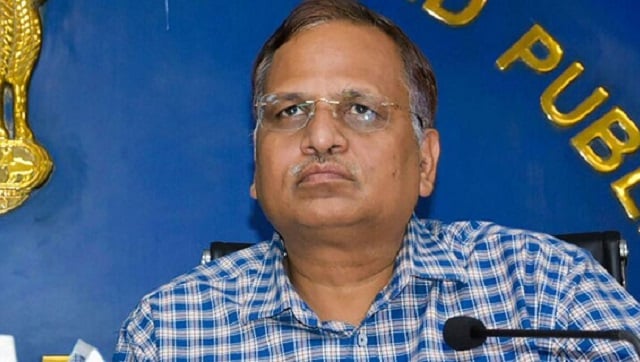 New Delhi: The Delhi government has decided to conduct sero-surveys every month to formulate better policies for tackling COVID-19
in the National Capital, Health Minister Satyendar Jain said on Wednesday.
The decision comes after the city government analysed the results of the latest sero-survey which showed that 23 percent of the people in the city had exposure to the novel coronavirus
. Interacting with reporters, he also said, the next survey will be conducted from 1-5 August.
"The results of the sero-survey conducted from 27 June-5 July came out yesterday, and it shows that nearly one-fourth of people had developed antibodies, meaning they had got infected and recovered. Most of these people who were sampled did not know that they were infected earlier," Jain told reporters.
The Delhi government has now decided to conduct more monthly sero-surveys to find greater percentage of such people who had got infected and recovered, so as to formulate better policies for tackling COVID-19
, he said.
On a query that there were reports of some people trying to indulge in monetary transactions for convalescent plasma, Jain warned that "strict action" will be taken if anyone tries to buy or sell plasma.
Sports
There will around 22,500 spectators for England's first two group games, against Croatia and Scotland at Wembley, with the stadium running at 25 percent capacity.
India
COVID-19 impact on family planning: In the wake of the pandemic, ASHA workers had to shoulder additional responsibilities, which prevented them from creating awareness about family planning and distributing contraceptive pills and condoms
World
The ruling party in China is easing official limits on the number of children each couple can have, hoping to counter the rapid ageing of Chinese society. But the number of births is falling. Couples are put off by costs, disruptions to jobs and the need to look after elderly parents