Delhi diesel generators ban: ECPA did little homework before implementing order, feel residents
The order which bans the use of generator sets in Delhi barring some essential services comes at a time when the National Capital's ambient air quality dipped to the very poor level.
New Delhi: Environment Pollution Control Authority's decision to ban the use of generator sets has met with a lukewarm response in Delhi. Trade bodies and resident associations suggest that practical changes should be made in the order to absorb its impact on normal life.
The order which bans the use of generator sets in Delhi barring some essential services comes at a time when the National Capital's ambient air quality dipped to the very poor level. The authority issued the order on Tuesday.
The Times of India reported, "Announcing the measures, the Supreme Court-mandated Environment Pollution Control Authority (EPCA) clarified that the ban on diesel generator sets was being implemented only in Delhi, as the rest of the NCR was yet to find suitable alternatives. The ban won't apply to essential services such as hospitals, mobile towers and Metro. However, generators can't be used at weddings, housing societies and malls."
Ashok Agarwal, an advocate in Delhi High Court felt that the order is going to be difficult to implement. He also likened the order with that of the Supreme Court which banned bursting of firecrackers in Delhi-NCR on Diwali.
"Only recently, the Supreme Court banned the selling of firecrackers in Delhi-NCR. But in the end many firecrackers were burst in Delhi on Diwali. It is difficult to ban with such orders," Agarwal told Firstpost.
He said that the blanket ban on generator sets may result in negative impact on life in Delhi.
"Adequate homework should be done before passing such orders," he said.
The lawyer said that a separate norm regulating emission for generator sets already exists, which makes the ban questionable.
"What would happen to the norms that already exist? Would this ban be effective even on the generator sets which follow those norms? If yes, then what is the point in having such norms?" he asked.
Central Pollution Control Board had set separate emission norms for petrol, kerosene and diesel generators in 2013 through the Gazette of India.
But Ashutosh Dixit, a functionary in United Residents Joint Action, a common platform for resident welfare associations in Delhi said that the ban should be seen only as an emergency measure and not a permanent one.
The EPCA imposed ban will be in force only until 15 March 2018.
"It is very much likely that emergency measures may create problems for some sections of the society. But it is to be remembered that to have a better future we need to sacrifice a bit in our present. We should not expect that a better future would be served to us on a platter," Dixit said.
But he accepted that there are indeed some practical problems which this order is going to cause on the daily lives of the people in Delhi.
"The main problems are to be faced by high-rise residential colonies which use lifts. If power back up such as generator sets are not available with such societies, then lifts may stop mid-way in case of sudden power cut and cause serious problems to the people in them," Dixit said.
He said that solutions for such problems are to be sought for. The housing societies should approach the authorities to discuss such problems.
"There is a technology I know of, which allows lifts to slide down even if suddenly the power supply goes off. The housing societies should be given time to attach such technology in their lifts," Dixit said.
He said that even if such technology is used, the problems to be faced by old and the physically challenged people in moving from one floor to another during load-shedding hours would remain.
"If these problems are sorted out we do not think that this ban would affect housing societies in any other way because we do not suffer long load-shedding periods in Delhi," Dixit said.
Agarwal said that the shopping malls are likely to be the worst sufferers of this order.
"Air supplied through air-conditioners are the only source of air for most of the shopping malls in Delhi. If there is no power back up by generator sets than people inside them may just suffocate," he said.
Kanchan Zutshi, who heads the environment committee of Punjab Haryana and Delhi Chambers of Commerce and Industries welcomes the move to ban generator sets but said that people should be given time to make alternative arrangements.
"I know some shopping malls do not depend on generator sets, but avail uninterrupted power supply from power distribution companies. Affected institutions should come together and seek time from the authority to make such alternative arrangements," Zutshi said.
India
Supertech said the order will not have any adverse impact on the company or its group companies as every project has its own independent RERA Account and cost centre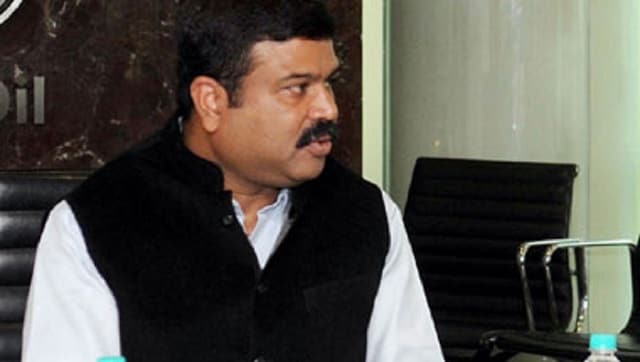 India
The minister's response came after the former Congress president called for the postponement of the NEET examination as many other examinations are scheduled around 12 September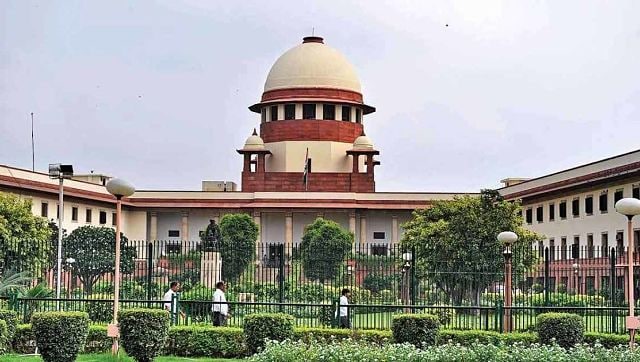 India
There are around 250 posts lying vacant in various key tribunals and appellate tribunals