Delhi Court appoints commissioner to observe 1984 riot witness' polygraph test
The agency's move came after accusations that Tytler influenced witness Surender Singh through money
New Delhi: A court in New Delhi on Monday appointed a commissioner to observe the lie detector test of businessman Abhishek Verma, a witness in a 1984 anti-Sikh riots case against Congress leader Jagdish Tytler.
Additional Chief Metropolitan Magistrate Amit Arora appointed noted advocate BS Joon as the commissioner after Verma alleged a forensic lab to have been "unfair and biased" while conducting his lie detector test.
Joon is former Director of Prosecution of the Delhi government.
The court also directed to allow a cardiologist to be present when Verma undergoes the test as it directed the Central Bureau of Investigation to finalise the date of test on 1 November, the next date fixed for hearing.
On 24 October, Verma's polygraph test was conducted in the FSL in Rohini in Delhi.
Verma moved an application alleging that forensic lab was unfair and biased, and sought that a detailed standard operating procedure for conducting polygraph test be filed by the FSL, Rohini in the court to bring on record complete transparency.
The court was hearing a CBI plea for permission to conduct the lie detector tests on Verma as well as Tytler, who is accused of leading a mob in Pul Bangash area in 1984 that led to the killing of three Sikhs.
The Congress leader has refused to undergo the test.
The agency's move came after Verma's accusation that Tytler influenced witness Surender Singh through money and a promise to send his son Narender Singh to Canada.
The CBI had earlier given a clean chit to Tytler in the case but reopened investigation following a 4 December, 2015 court order in the wake of Verma's allegation.
On the court's direction, Verma had been provided round-the-clock security till his polygraphy test is conducted after he had told the court that he apprehended serious threat to his life as well as that of his wife and mother.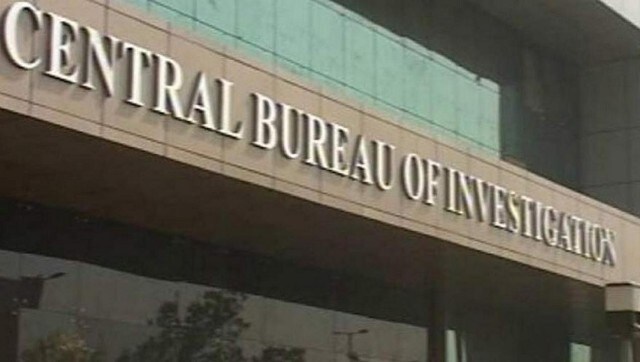 India
The CBI had taken over the investigation of the case, following an order of the Calcutta High Court
Health
'Insulin Aspart' injection is at the center of the entire controversy as it is alleged that a bribe was given to Central Drugs Standard Control Organisation (CDSCO)'s official to waive off the Phase 3 clinical trial of the medicine in India
India
In February, the CBI had formally arrested Sachin Waze, though he has not been named in the charge sheet.