As smog looms large in Delhi, RTI plea reveals AAP govt spent only Rs 93 lakh out of Rs 787 crore environment money
While the National Capital Region continues to battle smog, a RTI query has revealed that the Delhi government utilised only Rs 93 lakh out of Rs 787 crores it had collected as environment cess.
While the National Capital Region continues to battle smog, an RTI query has revealed that the Delhi government utilised only Rs 93 lakh out of the Rs 787 crore it had collected as environment cess.
According to a report on CNN-News18, the RTI petition filed by Sanjeev Jain revealed that the Delhi government had received over Rs 50 crore as environment cess in 2015. However, there was a massive increase in collection in 2016 and 2017, when the AAP government collected Rs 386 crore and Rs 787 crore respectively.
Of this, Rs 93 lakh was paid to the South Delhi Municipal Corporation for payment towards pre-tendering incidental cost related to preparation of RFID documents, said a copy in India Today.
According to News18, the Supreme Court had asked the Delhi government to utilise the fund for improving public transport system, saying it may help reduce vehicular pollution.
However, AAP MLA Saurabh Bharadwaj defended the government, saying that while the government has the funds for buying additional buses, it does not have enough parking spaces.
"We can buy buses but there are no parking spaces available. Centre will not allot space for the government. We cannot accept that the Centre will not give us land in the long run. The Centre has been delaying our projects and they keep sitting on our proposals seeking parking spaces for the buses," Bharadwaj said.
Meanwhile on Wednesday, the Delhi government chalked out a short-term plan to procure 500 electric buses (e-buses). As per the one-year plan, 500 low-floor, air-conditioned e-buses would be procured, a senior Delhi government official told PTI, adding that the transport minister had met the Delhi Multi-Modal Transit System (DIMTS) officials in this regard on Tuesday.
Bus transport is a major issue in Delhi, with the Supreme Court in July 1998 reminding the Delhi government to increase its fleet from 5,000 to 10,000.
On Monday, the Delhi High Court noted that 19 years after the order was passed, the Delhi government hasn't yet achieved the target set by the top court.
According to The Times of India, the DTC fleet has shrunk from 5,121 buses in 2010 to 3,944 in 2017. The report added that the government has not procured a single bus since 2010.
The RTI reply came amid a meeting between Delhi chief minister Arvind Kejriwal and his Haryana counterpart Manohar Lal Khattar on Wednesday.
During the meeting, they resolved to put in "sustained efforts" to check pollution and discussed measures to ensure smog does not envelop the national capital in the winter of 2018.
Kejriwal held a nearly 90-minute meeting at Khattar's residence in Chandigarh about air pollution and stubble burning that is a major contributory factor to smog, which has engulfed the national capital and parts of Haryana and Punjab over the past nearly two weeks.
The joint statement released after the meeting said that during the discussions, the two sides agreed that "serious health risks to which such episodes of smog expose one and all require concrete and quick action on a number of fronts".
"In today's meeting we covered crop residue burning and vehicular pollution issues. We resolve to put in sustained efforts in pursuance of the jointly identified action points in the coming days, weeks and months. We look forward to covering other sources of air and water pollution in our future discussions," the joint statement said.
Meanwhile, air quality remained outside the 'severe plus' category on Wednesday and if the trend prevails till Thursday, emergency measures such a ban on construction and entry of trucks may be lifted.
The Environment Pollution (Prevention and Control) Authority, a Supreme Court-appointed panel, said it may withdraw all the measures enforced under the 'severe plus' or emergency category of the Graded Response Action Plan (GRAP) if pollution remains under control.
The 24-hour average air quality index (AQI) of the Central Pollution Control Board (CPCB) was 361, which falls in the "very poor" category, showing a marginal dip as compared to Tuesday when it was 308, the best in a week.
With inputs from agencies
Find latest and upcoming tech gadgets online on Tech2 Gadgets. Get technology news, gadgets reviews & ratings. Popular gadgets including laptop, tablet and mobile specifications, features, prices, comparison.
World
'Look at China, how filthy it is. Look at Russia. Look at India. The air is filthy,' said Trump during the final presidential debate with Biden in Nashville, Tennessee on Thursday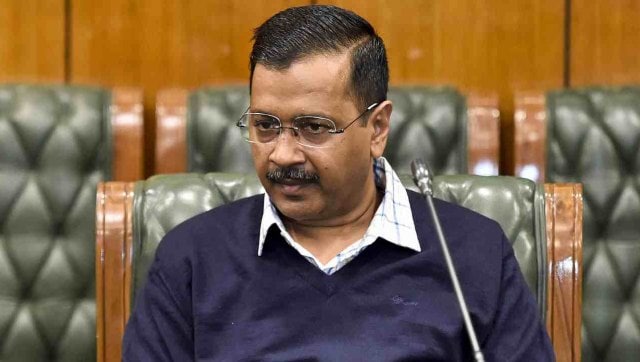 India
The Delhi chief minister said it is his firm belief that good education can eradicate poverty from the country in one generation itself
India
For the youngest infants, most deaths were related to complications from low birth weight and premature birth — direct outcomes of mothers' exposure to air pollution during pregnancy