Delhi adds 5,481 new COVID-19 cases, highest daily rise since 16 May; positivity rate at 8.37%
The National Capital had recorded 6,456 fresh COVID-19 cases and 262 fatalities on 16 May, while the case positivity rate stood at 10.4 percent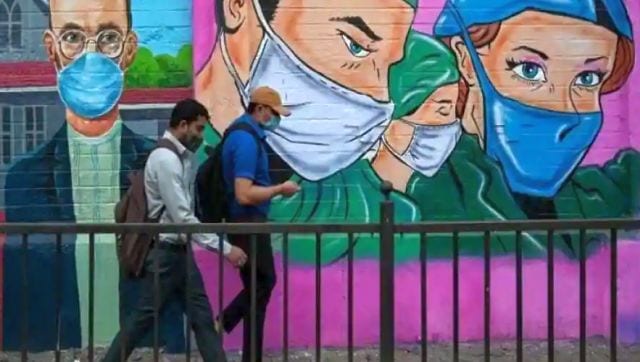 New Delhi: Delhi reported 5,481 fresh COVID-19 cases on Tuesday, the highest number of such cases since 16 May, with a positivity rate of 8.37 percent, and three more fatalities due to the viral disease, according to data shared by the city health department.
The national capital had recorded 6,456 fresh COVID-19 cases and 262 fatalities on 16 May, while the case positivity rate stood at 10.4 percent.
Tuesday's positivity rate is the highest since 17 May, when it stood at 8.42 percent.
According to official data, 531 COVID-19 patients are admitted in various hospitals, including 41 who are suspected to have contracted the disease. Fourteen patients are on ventilator support, while 168 patients with moderate symptoms are on oxygen support.
A total of 308 patients are asymptomatic or have mild symptoms and are without oxygen support.
India
In an operation, code-named 'Black & White', the Directorate of Revenue Intelligence seized 55 kgs of heroin from an imported cargo consignment, which was declared to contain 'trolley bags'
India
At the Delhi's base station, Safdarjung Observatory, maximum temperature is likely to settle around 38 degrees Celsius. The minimum temperature was recorded at 28.8 degrees Celsius, four notches above normal for this time of the year
Sports
The AAP leader and his supporters were arrested after being detained for several hours for taking part in the protest against the demolition drive at the Madanpur Khadar area