Decongest Delhi: Hike parking fees, congestion tax by 10 times, suggests panel
Key recommendations by a Central panel to decongest Delhi include increasing parking fees to discourage use of private vehicles, imposing congestion tax and steep hike in penalty for parking violations by 10 times the normal rates.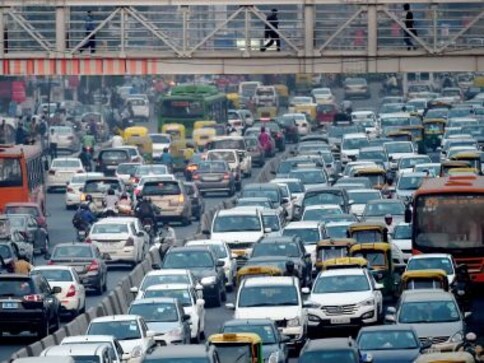 New Delhi: Increasing parking fees to discourage use of private vehicles, imposing congestion tax and steep hike in penalty for parking violations by 10 times the normal rates, are some of the key recommendations by a Central panel to decongest the national capital.
The high-powered committee set up by Union Urban Development Minister M Venkaiah Naidu, in its 126-page report, said parking fee must be based on the area of the city, duration of parking and size of the vehicle. It also sought making parking on footpaths as cognisable offence under Delhi Municipal Corporation Act, an official release said.
The inter-ministerial committee on 'Decongestion of Traffic in Delhi' was set up in 2014 following media reports on the havoc caused by traffic congestion in the national capital.
Headed by Urban Development Ministry Secretary Rajiv Gauba, it has representatives from 19 different ministries, Delhi Police, among others.
While the Delhi government has scrapped the controversial Bus rapid transit (BRT), the panel has recommended that more such corridors should be set up. It said 6,000 buses be procured for public transport and land bus fares to be priced less than per/km cost of running a two wheeler.
"The Committee concluded that the explosive growth in automobile population needs to be checked quickly by adopting a 'carrot and stick'' policy of enabling increased use of public and non-motorised transport and disincentivising use of private vehicles through deterrent parking pricing and congestion tax," it said.
Among the slew of measures favoured by the panel include interventions worth Rs 20,000 crore through BRTS, creating walking, cycling infrastructure and mandatory provision of footpaths on all roads, among others.
The panel opposed construction of flyovers and signal-free corridors as it alleged that they invited more private vehicles on the roads, the release said.
Expressing concern over 18 different Central and Delhi government departments and agencies handling different aspects of transportation in the city, the committee, also sought to form Unified Metropolitan Transport Authority for better coordination, quick decision making and execution.
The committee called for immediate procurement of 2,000 buses and another 4,000 in the next phase besides development of BRTS corridors on high density routes and provision of more crossings for pedestrians and cyclists, at least at every 250 metres.
The panel noted that 21 percent of the city's area was already under roads with limited scope for road network expansion, the release said.
As 60 percent of passenger trips are below 4 km distances and 80 percent below 6 km length which are ideal for non-motorised transport, the committee strongly recommended development of necessary infrastructure for promoting walking and cycling in the national capital.
The committee also opined that automobile centric planning with focus on road widening, construction of more flyovers, foot over bridges and under passes have only promoted increased use of private vehicles which are meeting only less than 20 per cent of transport needs and should not be encouraged unless warranted by natural barriers like rivers.
It also expressed serious concern over mushrooming of gated communities in the city which are compelling local traffic to come onto main roads.
The panel also mooted creation of Urban Transport Fund for tapping various revenue streams like parking charges, fuel taxes and advertisement incomes for augmenting bus services in
the city.
The committee called for various interventions to increase share for public transport and non-motorised trips to 80 per cent of the total transportation in the next five years, the release said.
The total passenger trips in the national capital are estimated to increase to 280 lakh per day in 2021 from a mere 45 lakh trips in 1981, 118 lakh trips in 2001 and 144 lakh in 2008, it added.
Find latest and upcoming tech gadgets online on Tech2 Gadgets. Get technology news, gadgets reviews & ratings. Popular gadgets including laptop, tablet and mobile specifications, features, prices, comparison.
India
In an open letter to the Delhi Police Commissioner, the retired officers called the investigations and challans submitted by the Delhi Police with respect to the 24 February riots as 'partisan and politically motivated'
India
Special Public Prosecutor Saleem Ahmed, appearing for the state, informed the court that the victim had given his fake address and mobile number and the police tried to search him but he could not be traced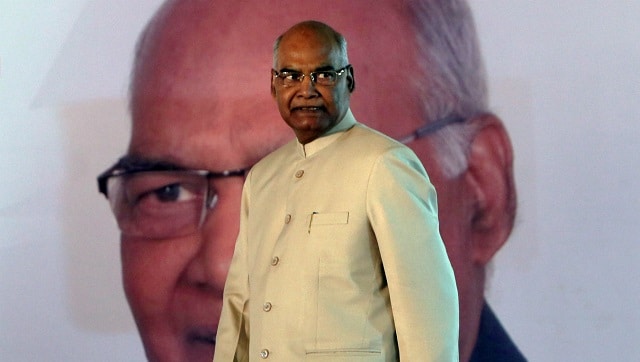 India
The leaders also alleged that there are publicly documented accounts of police being "complicit, directing mobs pelting stones or looking the other way when mobs were indulging in violence"