Death toll in West Bengal dengue outbreak rises to 38; state govt blames media for creating a situation out of nothing
The West Bengal government on Thursday revised the dengue toll in the state to 38 before the Calcutta High Court and claimed that the media was sensationalising the issue
Kolkata: The West Bengal government on Thursday revised the dengue toll in the state to 38 before the Calcutta High Court and claimed that the media was sensationalising the issue by creating a situation "out of nothing".
Advocate General (AG) Kishore Dutta submitted before a division bench of Acting Chief Justice J Bhattacharya and Justice Arijit Banerjee that 23 people had died of the vector-borne disease in the state-run hospitals and another 15 in private facilities since January.
The private hospitals had reported 40 dengue deaths, of which 15 had been confirmed, the AG submitted, adding that another 22 cases were being verified, while three were rejected.
Questioning the maintainability of the public interest litigation (PIL) petitions filed with regard to the alleged dengue outbreak in the state, the AG said the petitioners had relied on newspaper reports and not on any independent research.
He claimed that the media reports were attempting to "sensationalise" the issue and giving out the death toll and numbers of affected people without "proper verification".
"A situation has been created out of nothing. Dengue is nothing new, it occurs worldwide", Dutta said.
The bench said it was not an adversarial litigation, but a social issue which had to be addressed accordingly.
The AG said around 1.3 lakh people had been tested for dengue at government facilities in the state and of them, around 21,000 had been confirmed to be suffering from the disease.
Private hospitals have reported treating 6,000 dengue patients, Dutta said, adding that these figures pertained to the period between 1 January and 15 November this year.
Additional Solicitor General Kaushik Chanda, representing the Centre, told the court that he himself was treated for dengue at a private hospital before Durga Puja, but his release certificate showed that he had suffered from a viral fever.
The petitioners have alleged that the Mamata Banerjee-led Trinamool Congress (TMC) government in the state is hiding the actual figures of those affected by dengue and prayed for a direction to it to submit the actual number of people who died of the disease and those found to be suffering from it.
The state government had, in an affidavit to the high court on November 9, stated that the spurt in dengue cases could have been caused by the abrupt behaviour of the climate, combined with a huge movement of people during the long holiday season in October.
The affidavit by the state Director of Health Services (DHS), Biswa Ranjan Satpathy, had said 19 people had died of the fever, while 18,135 had been affected in the state since 1 January to 9 November.
India
All three arrested are Bangladeshi nationals who had used forged documents to get a room on rent
India
The West Bengal chief minister also urged Opposition parties to come together to defeat the BJP in the 2024 Lok Sabha elections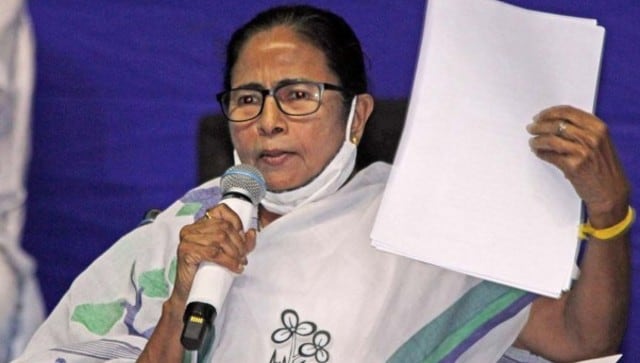 Politics
The TMC chief, who seeks to take up a larger role in national politics prior to the 2024 Lok Sabha election, is visiting Delhi for the first time after her party's win in the recent Assembly polls