Dear Mrs Dikshit, don't blame farmers but Delhi cars for smog
Instead of blaming farmers burning husk for the air quality in the national capital, the Chief Minister should instead be analysing whether the government should impose curbs on vehicles.
The long history of unreasonable official responses has a new entry, thanks to Delhi Chief Minister Sheila Dikshit's reaction to the smog crisis in the Capital.
While a haze of dust continues envelop the city turning air into a toxic cocktail of pollutants, the Delhi government, never mind taking damage-control measures, has preferred to disown the crisis blaming instead an unusual bunch of suspects - farmers from neighbouring states.
A bitter home-truth about the state of pollution provides a more pertinent and immediate context to the present crisis. As per the Cental Pollution Control Board, Delhi has more registered vehicles than Mumbai, Chennai and Kolkata put together (Status of Vehicular Pollution Programme in India, 2010). According to Delhi government statistics, the Capital has 69 lakh registered vehicles (2010-11) and adds, on an average, over 1,000 personal vehicles to its roads every day. This, say experts at the Centre for Science and Environment, is almost double what was added in the city in pre-CNG days.
And yet, the CM prefers to blame farmers burning husk and straw in Uttar Pradesh, Haryana and Punjab for the air pollution in Delhi. Rather than focusing on mitigating the impact of health effects of air pollution on residents, the government seems more keen on absolving itself of any responsibility of putting in place a reliable system to respond to, what experts warn, given the rising levels vehicular pollution, is a crisis that is here to stay.
CSE reports that the pollution levels in Delhi continue to rise and is comparable to the level a decade ago when there was no CNG programme - between 2000 and 2011, the PM10 (particulate matter less than 10 micrometres in diameter) increased by 47 per cent and nitrogen dioxide went up by 57 per cent.
However, voices calling attention to the alarming levels of vehicular pollution in Delhi are finally being heard. On Tuesday (6 November), the Supreme Court took notice and decided to suggest remedial measures after examining the problem.
"In other parts of the world, governments issue warnings and take pollution emergency measures during such severe pollution episodes to protect public health. But we are doing nothing," says Anumita Roychowdhury, executive director in charge of the air pollution and transportation programme at the Centre for Science and Environment.
Citizens are left wondering why the Capital, despite its history with smog – a crisis getting worse by the year – an alert system that can be used to issue public health warnings hasn't been set up.
"During the 40s and 50s, the Western world had experienced severe pollution episodes in winter. But the infamous London Smog (that had killed 4,000 people in a week in December 1952) and other similar events are now a matter of past -- simply because of aggressive policy action to control pollution. Delhi can also do this," Roychowdhury said.
The  CSE warned that Delhi has exhausted all its 'soft options' -  advanced emission norms, stronger "pollution-under-control" programme, a CNG programme, and restricted a large number of commercial vehicles from entering the city.
For a city that accounts for 8 per cent of registered vehicles in the India, the challenge of containing vehicular pollution is not only enormous but also urgent.
While Delhi has emission norms that require 50 ppm (parts per million) of sulphur content, the diesel emission norms allows higher limits for nitrogen oxides and particulate emissions compared to petrol cars, reports CSE.
According to their experts, the city urgently needs tighter emission norms and enforce use of diesel with 10 ppm sulphur content. At the same time, the city needs to achieve its Master Plan target of achieving 80 per cent travel being done through public transport by 2020.

Subscribe to Moneycontrol Pro at ₹499 for the first year. Use code PRO499. Limited period offer. *T&C apply
India
The motorcycle has been designed and developed at PURE EV's technical and manufacturing centre in Hyderabad
News & Analysis
Ford will spend $1 billion to revamp its factory in Cologne, Germany and make it a base for production of battery powered cars using Volkswagen's mechanical framework.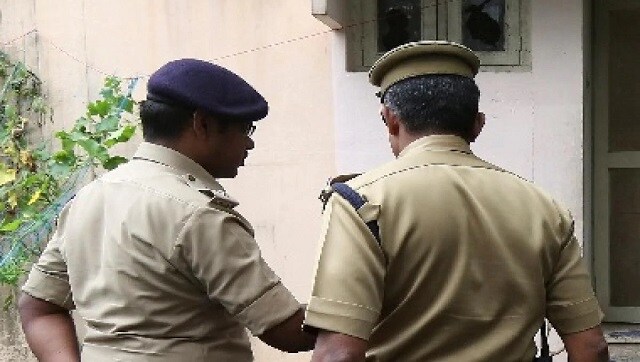 India
VHP leaders claimed the victim was associated with the organisation and was killed because he was collecting donations for Ram Temple at Ayodhya