Dear Mr Laxman, sorry but Sania Mirza will always be India's daughter
But here at Firstpost, we are not afraid to belabour the obvious, and therefore, Mr Laxman, here's why your statement on Sania Mirza is just plain dumb.
In a statement that could almost have been designed to reclaim the 'pointlessly offensive' tag from Shiv Sena MP Rajan Vichare, Telangana BJP leader K Laxman on Wednesday slammed the TRS government's decision to appoint tennis star Sania Mirza as brand ambassador of Telangana, terming her a "daughter-in-law of Pakistan".
"Sania was born in Maharashtra and settled in Hyderabad only later and, hence, is a non-local", he told reporters, pointing out that she is married to Pakistani cricketer Shoaib Malik. "If 1956 is the criteria for deciding the nativity of Telangana, where was Sania born and when did she come to Hyderabad? And whom she married should also be a criterion for selecting her."
So much for aman ki asha.
The comment has predictably created an uproar with members of the TRS, the Congress and other opposition figures falling over each other to criticise it, and for good reason. The statement reflects a toxic combination of anti-Muslim bigotry and sexism that is the preserve of righwing ideologues. But here at Firstpost, we are not afraid to belabour the obvious, and therefore, Mr Laxman, here's why your statement is just plain dumb.
*A woman's nationality is determined by her passport not of her husband*

Laxman's statement assumes that a woman 'belongs' to her husband's family after marriage. That's exactly the kind of mindset that encourages dowry deaths, domestic violence etc. As an old-fashioned patriarch, Laxman has generously  'given away' Mirza to Pakistan, because, after all, 'shaadi ke baad, ladki paraya dhan ho jaati hai." (after marriage, a girl becomes someone else's wealth).
Never mind that Sania has not ceded her Indian passport or even changed her name.
By this logic, India's outrage over the treatment of its diplomat Devyani Khobraghade is completely unjustified because she is married to an American man. Why then, was there so much Parliamentary uproar (most prominently insitgated by the BJP) over the harsh treatment meted out to America's daughter-in-law? All Indian women married to men of other nationalities... you have been warned!
Someone needs to wean Laxman from his saas-bahu type television serials and drag him into the 21st century.
* Whatever happened to Modiji's 'ek bharat shreshtha bharat'
In the run up to the Lok Sabha elections, Prime Minister Narendra Modi ran firmly on a plank that India belonged to everyone - one of his strongest arguments against quotas or 'special treatment' of any one community.
In a video conference addressing NRIs in the US Modi said, "My definition of secularism is simple: 'India First'. Whatever you do, wherever you work, India should be the top priority for all its citizens. Country is above all religions and ideologies".
And if this were not clear enough, consider this statement he made in an interview to the ABP news channel's 'Ghoshnapatra' programme:
Asked specifically whether his effort to reach out to every citizen included Muslims, Mr Modi replied, "I will never go by this terminology of yours. Even if you drag me, I will not. I will meet my countrymen. I understand only one language that they are my countrymen, they are my brothers. You may see with whatever colour you want, Modi will not go into that colour."
Laxman clearly didn't get the memo. As though his original statement was not ridiculous enough, PTI reported that Laxman had also "accused the Telangana government of taking the step with an eye on the minority community votes in upcoming elections to the Greater Hyderabad Municipal Corporation."
If anyone is dragging Modi into that terminology, it is his party members who seem peculiarly blind to Sania as an individual. India's most successful women's tennis player? Someone who is still winning grand slams as a doubles champion? The woman who drew the ire of fringe Muslim groups for wearing a sleeveless top and mini skirt? And choosing Israeli player Shahar Pe'er as a doubles partner? Nah, all Laxman can see when he looks at Sania is a Muslim with a big M.
* Was she Pakistan's daughter-in-law when she won the French Open doubles?*

Sania Mirza is without doubt the biggest Indian tennis star in recent decades. She is the first Indian female player to surpass US$1m in career earnings; first Indian to win a WTA Tour title of any kind; and, by winning the Mixed Doubles trophy in 2009 Australian Open, she became the third Indian, male or female, to win a Grand Slam title (the first two being Mahesh Bhupathi and Leander Paes). Mirza also won the 2012 French Open in the Mixed Doubles category.
The entire country celebrated these achievements as a national triumph -- including the last even though she was married to Shoaib at the time. And more than any other part of India, Hyderabad has cheered her on through every match and every tournament. She may not have been born in Hyderabad, but she has been certainly raised there, and it is the place she continues to call home. It certainly makes her far more qualified to be Telengana's brand ambassador than say Shah Rukh Khan who represents Bengal or Big B who is the face of Gujarat.
"I will remain an Indian till the end of my life," said Sania Mirza in response to this tasteless controversy.  And it is her birth right. No one, be it Laxman or anyone else, can take it away from her.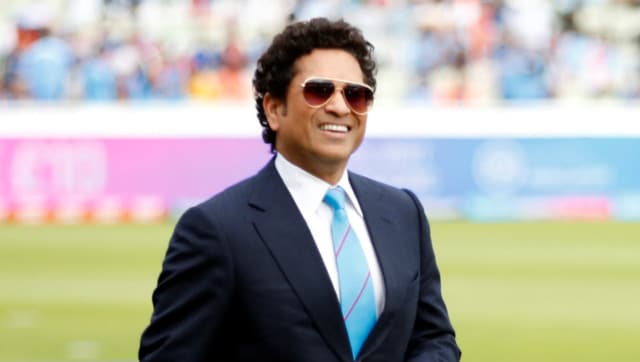 Sports
Calling 'nature' an evergreen technology that keeps us healthy and happy, Sachin posted a video on Twitter which shows him watering a field.
India
Apart from Sibal, G-23 leaders Shashi Tharoor and M Veerappa Moily have also slammed Prasada for switching to the BJP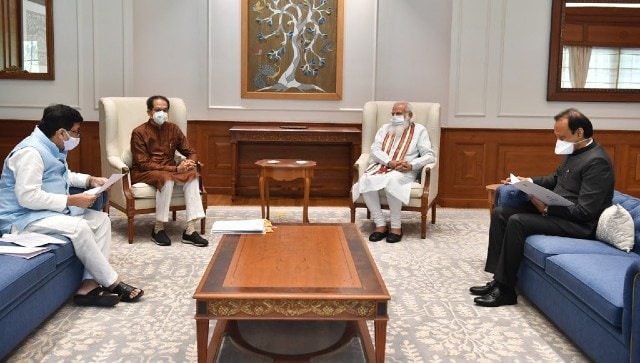 India
Maharashtra deputy chief minister and senior NCP leader Ajit Pawar and senior Congress leader Ashok Chavan also accompanied Thackeray during the meeting with the prime minister