Dear Anna, be wary of the company you keep
The Gandhian and yoga guru Ramdev exist on different planes. Both coming together is not good for the anti-corruption movement.
What is Anna Hazare doing with Baba Ramdev? This has to be one of the strangest jugalbandis in recent times.
Admitted, the Gandhian and the yoga guru-entrepreneur in one frame make for a quaint sight. When both of them giggle, the Baba through his unruly beard and Anna with his trademark simplicity, it adds value to the picture. Both are angry old men — sorry Baba, was not too sure about your age — out to change India. Both go on like a house on fire and both love to bask in all the attention television cameras offer them.
But why must the Gandhian team up with Ramdev for a fast? Surely, it's a bit lonely out there when you are fasting, and others, the more able bodied and younger followers that is, entertain themselves waving flags and making wild speeches. One needs good company to digest all that and appear cheerful. But Baba Ramdev?
There's no special grouse against the yoga guru though. He loves a bit of cross-dressing, tries to emulate Chhatrapati Shivaji, at times talks what sounds like  gibberish and just loves to be the centrepiece of the drama he scripts himself. But that's alright. We have got used to those antics over the last one year. In the age of 24X7 television, there's no escaping public tamashas around serious issues.
In black money he believes he has a genuine cause for fight and he is convinced that street protests and fasts are a good way to cart back spurious money stashed abroad. One wonders what stops him from using his considerable yogic energy for good cause. He is not the best person around to be taking up the issue — there are experts, economists and lawyers who could do the job more intelligently — but let's give it to him for not giving up despite the government being rather unfriendly to him. He deserves some credit for that.
On a serious note, his teaming up with Anna rankles. Both exist in different planes. The Gandhian's biggest assets are his simplicity, innocence and purity. His movement might have lost some of its sheen over the last few months but he still remains a darling of the masses. Some of his more educated, articulate and intelligent team members stand discredited but Anna remains undiminished. It is precisely because of his innate good qualities.
Baba Ramdev is not in the same league as Anna. Anna exudes honesty, Ramdev does not. Anna, despite his flaws, appears sincere, the Baba does not. Probably, it has to do with the general negative image babas carry in the country. It does not help that his business enterprise in ayurvedic drugs is steeped in controversies.
"Sab Baba bureh nahi hotey (not all spiritual gurus are bad)," said Anna at the press meet today. If he was trying to exonerate Ramdev, he was not convincing enough. The Baba has been accused of charging his devotees exorbitantly for personal meetings and discourses and travelling luxuriously. It is possible the accusation are motivated but that does not give him an image as clean as Anna's. The two don't make correct partners for any cause.
Again, with Baba Ramdev as company, Anna could be accused of not fighting an honest, non-political, and non-partial cause. Ramdev's association with the saffron brigade is well-known. His protest at Delhi's Ramlila Maidan last year was attended by a number of RSS leaders, and former Vishva Hindu Parishad leader and Babri Masjid demolition case accused Sadhvi Rithambara. Anna has been accused of being an RSS agent, too, but it has not stuck. The case of Ramdev is different.
The anti-corruption movement is likely to get contaminated by undesirable influences if the yoga guru becomes a part of it. Anna should avoid that. If the aim is to make the movement bigger by combining Baba's rural support base and Anna's urban appeal, it might be counterproductive. The anti-corruption movement has enough steam to reach the rural masses on its own strength. Only Team Anna has to think better and think with more clarity on how to go about it.
Should Anna take a risk where the image of his movement could get tarnished? Well, the answer should be 'no'.
Find latest and upcoming tech gadgets online on Tech2 Gadgets. Get technology news, gadgets reviews & ratings. Popular gadgets including laptop, tablet and mobile specifications, features, prices, comparison.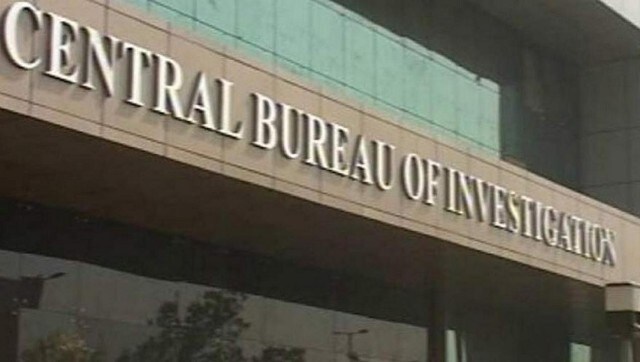 India
The CBI booked deputy superintendents of police RK Rishi and RK Sangwan, Inspector Kapil Dhankad, and Steno Samir Kumar Singh. It also searched the premises of Rishi, who is posted at the CBI Academy, Ghaziabad
First Cricket News
"It's really heartening to see how Indian fast bowlers have performed in this series. Jasprit Bumrah has led the pace attack really well in the absence of Ishant and Shami. Siraj has adjusted at the international level admirably, which shows the kind of talent that is coming up and pushing the senior guys," Zaheer said.