DDCA 'den of corruption' with Arun Jaitley's consent: AAP
New Delhi: Keeping up the attack on Finance Minister Arun Jaitley, AAP on Thursday alleged huge financial bunglings in DDCA during his 13 year-old tenure as its chief, saying large amounts were siphoned off through fake companies besides other irregularities including in team selection.
At a press conference in New Delhi, the AAP leaders, quoting from reports of Serious Fraud Investigation Office (SFIO), DDCA's internal probe committee and a Delhi Government-appointed inquiry panel, accused Jaitley of giving "direct and indirect" consent to "massive corruption" in the cricket body.
Jaitley had on Wednesday rubbished the allegations and said he will not respond to vague charges.
"The bunglings had happened under direct or indirect consent of Arun Jaitley during his tenure as DDCA chief. Prime Minister Narendra Modi must ask Jaitley to resign to ensure fair probe as some of the competent agencies to investigate the are under Finance Ministry," said AAP Spokesperson Raghav Chadha, flanked by a number of other leaders.
Citing instances of such "frauds", he alleged an additional expenditure of Rs 90 crore was incurred in renovation of the Feroz Shah Kotla stadium against sanctioned budget of Rs 24 crore and that fake companies were set up by DDCA office bearers to siphon off money through round-tripping.
"Payments were made to five companies whose registered addresses were same and were headed by same director. There was duplication of funds and fictitious companies were paid for work they never did," alleged Chadha.
Calling the irregularities a "Commonwealth Scam of Cricket", they said BJP MP and former cricketer Kirti Azad had been seeking investigation into the serious allegations and a number of inquiry committees have found gross misappropriation of funds in DDCA.
The AAP leaders repeated their allegations that Jaitley was behind the CBI raid at Delhi Secretariat on Monday as well as "take over" of Delhi ACB from Delhi Government by the Centre to scuttle probe into DDCA affairs.
"The DDCA was a den of corruption under Jaitley," said Chadha.
Asked why they have come out with the reports of SFIO and DDCA's internal committee which were already in public domain, AAP leader Sanjay Singh said the Delhi government was committed to investigate the irregularities unlike past dispensations which "sat over them".
"The CBI had come looking for few incriminating documents that are not yet in public domain. The raids were carried out in an attempt to intimidate the Delhi Government," he alleged.
AAP said the statutory auditor of DDCA has been facing prosecution for fudging accounts and that a statement to this effect was made by MoS in Finance Ministry Jayant Sinha in Parliament.
To Jaitley's comment that he would only respond to specific charges, Singh said now the Finance Minister should not only answer to the allegations but also should resign from the post. "Jaitley is not only answerable to us. But he is answerable to his own party members."
The AAP leaders said acting on a communication dated 27 July from Union Sports Ministry, the Delhi government initiated a probe into irregularities in DDCA.
"A three-member committee was formed for the purpose headed by senior IAS officer Chetan Sanghi. The committee on November 17 gave a report to the Chief Minister highlighting glaring irregularities in DDCA and recommended setting up of a Commission of Enquiry to thoroughly probe the matter," said Chadha.
Ashutosh claimed that Sanghi was threatened of dire consequences by a joint secretary in the Ministry of Home Affairs. The party said 22 days after Sanghi filed the report, on 9 December, the ACB registered a case of corruption against him in connection with some of his decisions during the Sheila Dikshit Government.
The AAP leaders quoted a DDCA internal fact-finding committee report which they said "the magnitude and extent of improprieties, irregularities and misconduct committed by various officials were of gigantic proportions".
They alleged that 10 newly constructed corporate boxes at Feroz Shah Kotla were given out on lease to companies without following laid down rules during Jaitley' tenure.
"There were instances of proxy litigations to mint money. Lawyers who used to appear against DDCA were paid by the cricket body itself," said Chadha.
They alleged that Jaitley had turned DDCA into "an exclusive club of elites and had institutionalised corruption. Only wards of political leaders and the rich can hope to play for Delhi due to nepotism."
AAP said forged age certificates were used to fudge to let certain players get selected despite exceeding age limit and quoted FIR into large number of such cases which the Delhi Police did not pursue.
"Selection of selectors and players for across age groups were as per Jaitley's choice," said Singh adding the party will come out with "part two of the revealation soon".
Kumar Vishwas said the party had "overheard" that there was a big agenda against it lined up for Friday.
PTI
Find latest and upcoming tech gadgets online on Tech2 Gadgets. Get technology news, gadgets reviews & ratings. Popular gadgets including laptop, tablet and mobile specifications, features, prices, comparison.
Politics
The election to the LAHDC, which is the district's highest-elected body, is the first such exercise in the region since the Centre carved out the Union Territory from the erstwhile state of Jammu and Kashmir on 5 August last year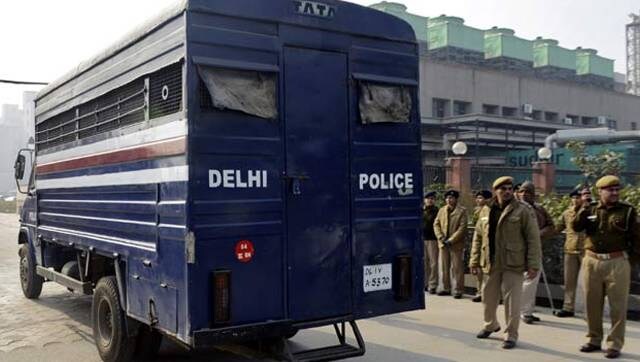 India
The court has directed the Special Cell of the Delhi Police to ensure comprehensive safety and security to all the protected witnesses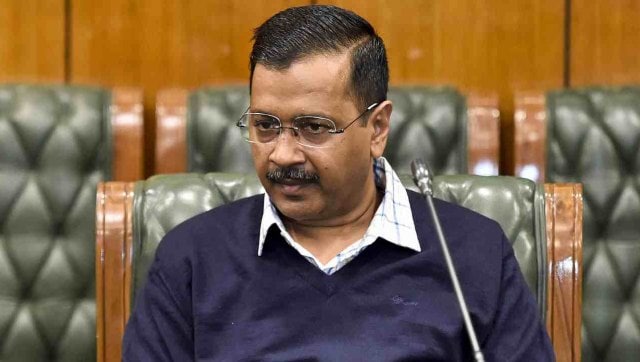 India
Delhi has recently recorded an air quality index (AQI) of 315, which falls under 'very poor' category. The last time the air quality hit such a poor level was in February