Darjeeling unrest: Sikkim planning to move SC over state registered vehicles vandalised during protests
Expressing concern over vandalism of some Sikkim-registered vehicles in West Bengal during the ongoing agitation for Gorkhaland
Gangtok: Expressing concern over vandalism of some Sikkim-registered vehicles in West Bengal during the ongoing agitation for Gorkhaland, state Chief Minister Pawan Kumar Chamling has said he is planning to move the Supreme Court in this regard.
"I am in regular contact with the Union government on the issue and thinking of approaching the Supreme Court to settle the issue at the earliest," he told a meeting in Chisopani in south Sikkim district on Thursday.
Condemning vandalism of the Sikkim-registered vehicles on NH 10 at Siliguri, the gateway to the Northeast, he said that several such incidents and also looting of trucks were reported during the past week.
There were also reports of Sikkim-bound taxis, buses and private vehicles being targeted.
The incidents took place after Chamling supported the demand for separate Gorkhaland state, to be carved out of West Bengal.
Following the ransacking and looting, Sikkim Transporters Association had called an indefinite strike till full assurance of safety was provided by West Bengal government.
The Sikkim government too asked West Bengal government to provide security to all state-registered vehicles and people from the state in Siliguri.
Chamling asked people not to panic on any news of scarcity of food and essential commodities and assured them that the state government will take care of it.
Meanwhile, Prabhakar Rao, collector of Sikkim's East district, which is adjacent to Darjeeling, said he spoke to his counterpart in Siliguri and was assured that all Sikkim registered vehicles would be provided security.
The vehicular movement on NH 10 has, meanwhile, normalised and there is free movement of private carriers and trucks on it, official sources said.
However, the transporters' strike to press for the arrest of those who ransacked Sikkim registered vehicles has affected the supply of essential commodities in the state.
The state government has ordered rationing of fuel in petrol pumps, official sources said adding that vehicles will get 10 litres of either petrol or diesel on a daily basis from Thursday.
Food, Civil Supplies and Consumer Affairs Department officials said stocks of all essential commodities are normal and rates of vegetables and food grains are being regulated.
Sikkim MP PD Rai met Union Minister of State for Home Kiren Rijiju on 3 July and apprised him of the situation.
Politics
The West Bengal chief minister allegedly told voters that they must 'restrain' CAPF personnel if they 'create disturbances' while polling is underway
Politics
The West Bengal chief minister added that she intends to visit Sitalkuchi, the place of the firing, by 14 April but the EC is 'restricting entry' into Cooch Behar district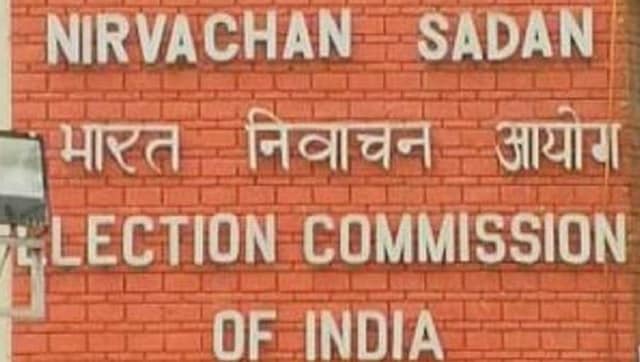 Politics
The step against Asoke Chakraborty, an officer on special duty in the rank of SP, is believed to have been taken because of 'security lapses' which led to Banerjee's foot injury in Nandigram in Feb