Darjeeling GJM unrest: Victims' families vow to carry Gorkhaland fight forward
Darjeeling: Family members of those alleged to have been killed in clashes with police might have lost their sole bread winners, but they vowed to continue their fight for a separate state of Gorkhaland.
Family members of Sunil Rai (23), Mahesh Gurung (25) and Bimal Shashanker (28) alleged that the three were killed during clashes with police on Saturday.
The police, however, confirmed the death of only one person but did not identify him nor gave the reason for his death.
"Is it wrong to fight for your own right? Gorkhaland is our right and we will have it. His death will inspire other youths. We can starve but will continue our fight," Sunil's uncle, Aita Singh Thani told PTI.
Sunil, a driver by profession, is survived by his wife, a 10-month-old son and ailing parents. He used to live in Bijanbari area of Darjeeling.
Bimal Shashanker, a farmer, was killed while he was with other GJM activists during a protest on Saturday, said Ramesh, a relative of Bimal.
"Everybody started to flee once the lathi charge started. Suddenly Bimal fell down. He was a close friend and is the sole bread winner of the family. His death inspires us to take forward our fight for Gorkhaland," Ramesh said.
Bimal is survived by his 8-year-old son, wife and parents.
Mahesh, who used to work in Rajasthan, had come home in Darjeeling for holidays, GJM sources said adding that he was a bachelor and is survived by his ailing parents.
Since 8 June, Darjeeling has witnessed violent clashes between GJM activists and police over the demand of a separate state of Gorkhaland.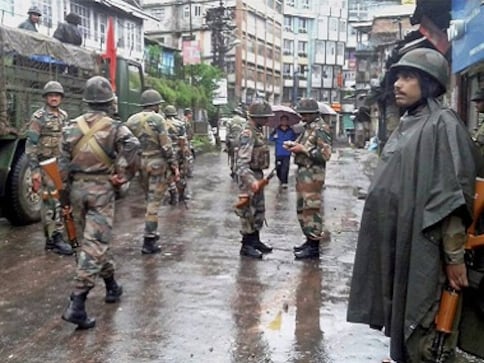 India
Expressing concern over worsening situation in Bengal hills, CPM warned TMC govt that things would become more complicated if it resorted to repression
India
A day after violence returned to the Darjeeling hills, Gorkha Janmukti Morcha (GJM) supporters set ablaze an office of the Gorkhaland Territorial Administration (GTA) on day 14 of the indefinite shutdown on Wednesday.
India
As Darjeeling remained on the boil over a separate statehood agitation, Union Home Minister Rajnath Singh appealed to protesters not to resort to violence