Dangal actress Zaira Wasim alleges sexual harassment on Delhi-Mumbai flight, shares experience on Instagram
On a flight from Delhi to Mumbai, a 'middle-aged man' reportedly brushed his feet repeatedly against Zaira Wasim's back and neck while she was asleep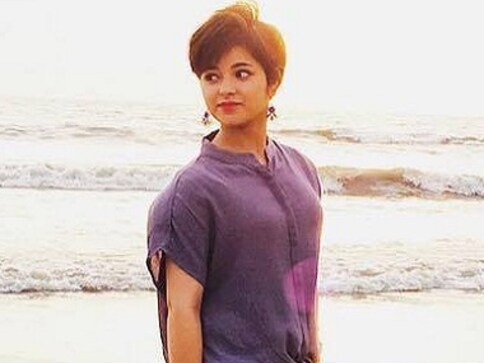 A harrowing experience on board an Air Vistara flight on Saturday left 17-year-old actress Zaira Wasim teary eyed and forced her to take to social media to share her story, according to reports.
On the flight from Delhi to Mumbai, a "middle-aged man" reportedly brushed his feet repeatedly against the actress' back and neck while she was asleep, Deccan Chronicle reported. Wasim tried to record the man's actions, but failed due to dim lights. She, however, managed to click a few pictures of the incident, the report said.
In an Instagram live video, Wasim can be seen fighting her tears when she says, "This is not done, I am disturbed. Is this how you're going to take care of girls?" "So, I just landed and you know the whole irony of this is that the guy... this is not done at all. This is not the way, this is not how a girl should be made to feel because this is terrible. Is this how they are doing to take care of girls? No one will help us if we don't decide to help ourselves. This is the worst thing," she said in the video, according to NDTV. The national award-winning actress, who worked in movies such as Dangal also blamed the cabin crew for inaction. "Slow claps for Vistara's crew guys! Wonderful!" she wrote. Air Vistara tweeted on Saturday that it is carrying out a "detailed investigation into the case".
We @airvistara have seen the reports regarding @ZairaWasimmm experience with another customer on board last night. We are carrying out detailed investigation and will support Zaira in every way required. We have zero tolerance for such behaviour. — Vistara (@airvistara) December 10, 2017
The National Commission of Women also said that it has "taken cognise" of the incident and will be calling Air Vistara officials to seek more details.
Politics
As per the allegations, some parts of Delhi also had posters with the caption "Modi Hatao Desh Bachao"
Politics
The Congress leader gave the 10-point reply hours after a Delhi Police team knocked on his doors for the third time in five days. He also sought eight to 10 days to give a detailed response to the questions posed by Delhi police over his January 30 remarks
Entertainment
Shefali's effortless portrayal as Deputy Commissioner Vartika won her laurels and accolades from the audience, industry and critics alike!