Dance dreams and Reality TV: Sahil Gupta, a teen from Bundelkhand hopes to live his dream
Sahil Gupta, just short of 19, from Attara kasbah in Banda decided to take part in One Chance India, touted as India's only real dance talent show on its own Facebook page.
Shifting our gaze away from drought and desperation for just a wee bit, in a nod to the other D that marks Bundelkhand – Dance!
Meet Sahil, a youngster from a Bundeli kasbah, aiming for fame with a few killer moves.
There is a panacea common enough in this country's hinterland that comes with the promise of salvation, in the guise of fame. It is both solution to and escape from where you are, because when you're hot-blooded, coming of age in a parched landscape, you hunger for something, anything, but this.
It is a reality you wish was yours and so you do something, anything, everything, to make it all come true. It's called reality television. And so it is that Sahil Gupta, just short of 19, from Attara kasbah in Banda — a district of Bundelkhand known for its historic, albeit neglected, forts and palaces — dreamed up a version of himself that seemed possible in that alternate universe of reality TV.
He decided to take part in One Chance India, touted as India's only real dance talent show on its own Facebook page, which is slated to air on E-24 Channel this month. Based on the promo (at 200+FB shares last time we checked, and a zillion and one comments asking for exact audition dates) and on Sahil's moves, which he shows us, it looks like more of a stunt show than a dance show! Sure enough, Sahil tells us that it's as much about "daring" as dancing. "E 24 is actually a news channel", he adds, by way of explanation.
Dancing has been a passion with Sahil and one that he's been pursuing with zeal since childhood, but for him, the dream has always been specific, in that it's about dancing on TV. "Bachpan se socha tha ki TV par dance karoon. That was my dream — that I should be on TV", he says.
It's a genetic trait, we learn. Sahil's father, Suresh Gupta, was a dancer too, who in his own heydays, had even moved to Mumbai, in the hope of landing precisely what Sahil's just begun to experience — recognition and fame. The kotedaar of his village, Suresh had decided to pursue his passion right after his inter-pass exams, but unlike Sahil, there was a rude pause in his ambitions, "But he had to come back, because our financial condition was not so good", says Sahil, "He had to provide for us." Suresh passed away in 2014 and Sahil had him in mind when he went to "bada sheher" Lucknow to audition for the show and was selected to go to the even bigger city of Delhi "for the shoot". Sahil's mother Sunita, who's the present kotedaar of the gaon, couldn't be more proud.
Sahil is currently awaiting a verdict on the Delhi performance — if he clears it, he'll be packing his bags for Maximum City, he tells us, and unlike his father, Sahil will be staying put in Mumbai. "I'll be on the show then! Every Saturday and Sunday, you can watch me on TV," he says, grinning.
For the last year-and-a-half Sahil has also been running his own dance academy, teaching his jhatkas to about 20 children currently, "It generally takes them six to seven months to do a basic training with me." In the last year, 45 children have passed through Sahil's academy portals — which is housed in his home in Attara — and one can safely presume they're all dreaming similar dreams. It couldn't just be mere co-incidence, after all, that the show's title is One Chance India.
Until then, come July 28, you can watch Sahil, the boy from Banda, chase his real-time dreams on reality TV.
Khabar Lahariya is a women-only network of rural reporters from Bundelkhand.
Find latest and upcoming tech gadgets online on Tech2 Gadgets. Get technology news, gadgets reviews & ratings. Popular gadgets including laptop, tablet and mobile specifications, features, prices, comparison.
Entertainment
Hansal Mehta, known for directing Aligarh and Omerta, said he will approach the subject responsibly.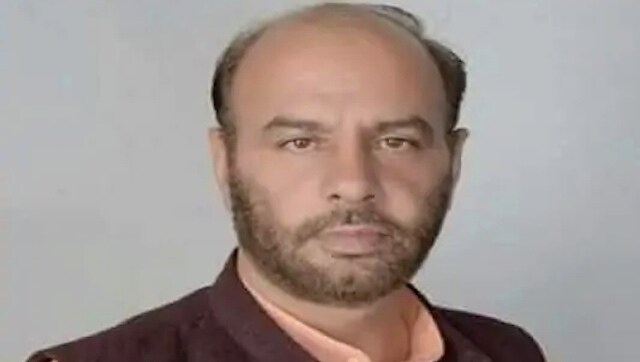 India
Sanjay Khokhar was the district president of the BJP for three years and was removed from the post before the 2019 Lok Sabha elections
India
Kamal Rani was the MLA from Ghatampur in Kanpur. She was also twice a Member of Parliament in the Lok Sabha.