Dalit leader Ramdas Athawale calls for 25% reservation for sections included in other communities
Union minister Ramdas Athawale Monday favoured giving reservation to economically-backward sections among other communities (OCs) without 'touching' the existing quotas for SCs, STs and OBCs
Hyderabad: Union minister Ramdas Athawale Monday favoured giving reservation to economically-backward sections among other communities (OCs) without "touching" the existing quotas for SCs, STs and OBCs.
"Without touching the reservation for SC, ST, OBC, a law to give reservation of 25 percent in the remaining 50 percent, to the boys and girls of castes who are not SCs, STs, and OBCs, through a 'creamy layer' method, whose annual income is below Rs 6 lakh, should be made," he told reporters here.
Observing that one of the reasons for injustice towards Dalits was the feeling in others that the communities have reservation, the minister of state for social justice and empowerment said he has made the proposal in a meeting of the ruling NDA.
He cited the examples of Marathas in Maharashtra, Patels in Gujarat, Jats in Haryana, Thakurs and Rajputs in Uttar Pradesh, and Reddys in Andhra Pradesh and Telangana as communities who can be included in the 25 percent quota for economically-backward sections proposed by him.
"An amendment in the Constitution will be made and it will be 75 percent reservation. Everybody will get relief and justice. This is my demand and I am making efforts for that," he said.
The minister's comments came in reply to a query on his remarks made earlier that there should be reservation system in the cricket team. The RPI (A) leader said he will make efforts to see that players belonging to tribal and Dalit communities are included in the national cricket team. "We will speak to Vijay Goel (Union Sports Minister). Let there be reservation. If reservation is not possible, boys from Dalits and tribal communities be considered for selections. I will make efforts for that," he said.
Vinod Kambli was one player in the cricket team who belonged to "our community" but there is no one after that, he said.
Athawale, who spoke at a workshop on working for uplift of transgenders, said a bill to empower the community would be passed soon.
The Transgender Persons (Protection of Rights) Bill, 2016, is pending before the Standing Committee on social justice and empowerment for examination and report.
Asked to elaborate on his comments that all transgenders should not wear sarees, he said it's just a suggestion. "Some kinnar (transgender) should be wearing men's dress. I am not going to force them. I have just conveyed my feeling that everybody should not wear saree. Somebody should wear men's dress also. They are not men and they are not women also... I expressed my feeling in the meeting. But, if they want to wear sarees, they have the freedom. There is no problem," Athawale said.
Sports
Over the course of three months, the West Indies will play four Tests and three ODIs but the main emphasis is on the 15 T20s which form part of their preparation ahead of the World Cup which is scheduled to take place in India in October/November.
Entertainment
"Don't like tom-tomming about my work. If I had to, I could've said Slumdog Millionaire was offered to me and I couldn't do it because of prior commitments," says Harish Patel, best known for his role Ibu Hatela in Gunda..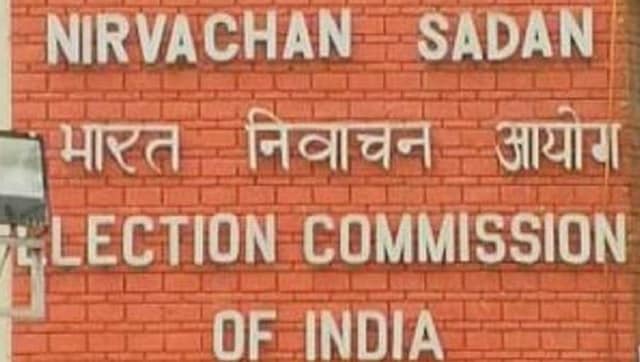 India
The Election Commission had approached the top court with a Special Leave Petition against oral observations made by the Madras HC, where it said the EC was 'singularly responsible' for the second wave of COVID-19 and remarked that its officers should probably be 'booked for murder'