Daily Bulletin: Sri Lanka president sacks PM; India to face Japan in Champions Trophy semi-final; today's top stories
Political crisis in Sri Lanka, unease in Bihar politics as NDA ally RLJP reaches out to Opposition camp, and India vs West Indies ODI match to remain in news through today.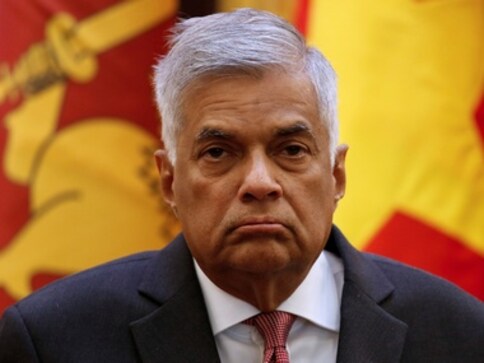 Constitutional crisis in Sri Lanka
In a late evening development, Sri Lankan president Maithripala Sirisena sacked premier Ranil Wickremesinghe and appointed the controversial Sri Lankan strongman Mahinda Rajapaksa as the new prime minister. Meanwhile, reacting sharply to his sacking, Wickremesinghe asserted that the swearing in of Rajapaksa in his place is "illegal and unconstitutional" and he will prove his majority in the Parliament. The political upheaval is expected to spill over to today as both Rajapaksa and Wickremesinghe's party are short of a simple majority.
US authorities name man suspected of sending suspicious packages
The person in custody on suspicion of sending suspicious packages to a dozen prominent people has been identified as Florida resident Cesar Sayoc, US media reported Friday, citing law enforcement sources. Sayoc was apprehended in a shopping centre in Plantation, Florida, west of Fort Lauderdale, and authorities seized the white van he was driving. The van was covered with photos of president Donald Trump and with threatening images against figures such as former Secretary of State Hillary Clinton — the intended recipient of one of the packages — and filmmaker Michael Moore.
Upendra Kushwaha meets Tejashwi Yadav after BJP-JD(U) agree on 50-50 seat sharing formula
Union minister and Rashtriya Lok Samta Party chief Upendra Kushwaha met Rashtriya Janata Dal (RJD) chief Tejashwi Yadav in Bihar on Friday evening, leading to speculation that the seat sharing agreement between the BJP and JD(U) could trigger his exit from the ruling NDA. News18 reported that both BJP and JD(U) would contest from 17 seats each out of the 40 on offer, leaving six for two other NDA allies — LJP and RLSP — in the state. While four seats are expected to go to Ram Vilas Paswan's LJP, Upendra Kushwaha's RLSP would contest from the remaining two, a number that is unlikely to satisfy him as he had asked for a minimum three seats. The meeting will have ramifications on the political scene in Bihar amid rumours of unrest within NDA allies.
India vs West Indies, 3rd ODI at Pune
After being handed a reality check after the Windies salvaged a morale-boosting tie in the second game, India now hopes to put up an improved bowling show with their frontline pacers Bhuvneshwar Kumar and Jasprit Bumrah back in action for the third ODI on Saturday. A well-oiled India hammered the Windies in the lung opener in Guwahati by eight wickets, but the gritty visitors indeed, made a statement of sorts in Visakhapatnam, by denying the hosts a victory and have the chance to go 2-0 ahead in the five-match rubber.
India vs Japan, semi-final, Asian Champions Trophy
Defending champions India will look to assert their continental supremacy once again when they take on reigning Asian Games gold-medallists Japan in the semi-final of the Asian Champions Trophy hockey tournament in Muscat on Saturday. Having beaten Japan 9-0 in the round-robin stage, India will start overwhelming favourites against the Asian Games champion side.
India Mobile Congress Day 3
The third day of the Indian Mobile Congress will see special sessions on 5G that will now move from a consumer perspective to a government and an operator perspective. The sessions on Day 3 will also focus on the OEM perspective followed by some more, live 5G demos. Alongside the expected launch of about 250 apps there will also be keynotes on open source technologies, while defining the road for cybersecurity.
We've all been complicit, won't ignore hushed whispers, says Kabir Khan on #MeToo
Filmmaker Kabir Khan said Friday that there were "hushed whispers" about most of the people who have been named in the second wave of the #MeToo movement but everyone ignored it, something that will not happen again. "In a certain sense, honestly, we all have been complicit. I have seen people all around me fall, left right and centre. These are people I've worked with, represented me, people who were doing casting for me, they were my actors. There were hushed whispers about most of them," Kabir said.
"There was a general consensus that most of the people whose names have come up, are people who we seemed to have known about, but we all did keep quiet," he added.
With inputs from PTI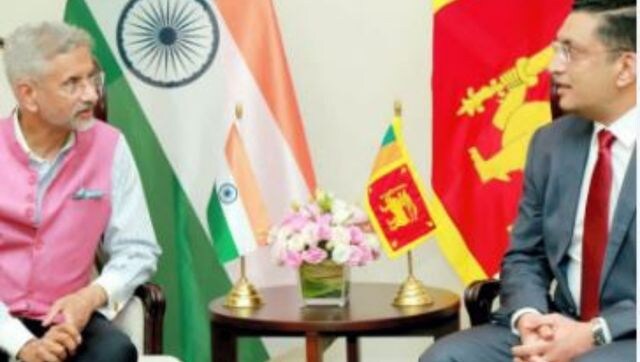 World
Sri Lanka is in a decisive moment in discussions with the international Monetary Fund (IMF), said Ali Sabry, adding that in order to place their economy on the path of IMF-assisted recovery, Sri Lanka needed the assurances of their creditors
World
Headed for general elections early in 2024, the IMF funds are a shot in the arm for Prime Minister Sheikh Hasina's government and will help the nation to sort out its fiscal woes. Bangladesh will get $3.3 billion under the IMF's extended credit facility with an immediate disbursement of $476 million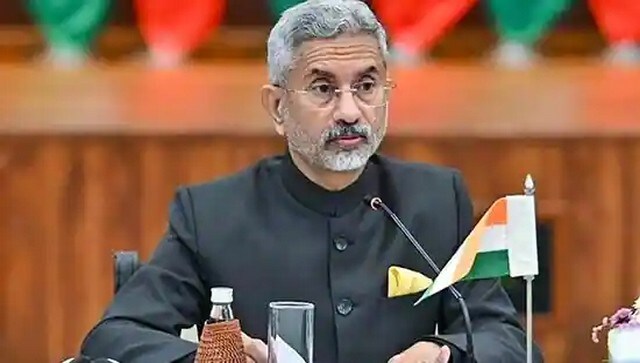 India
The MEA statement said that both the Maldives and Sri Lanka are India's key maritime neighbours in the Indian Ocean Region and occupy special place in Prime Minister's vision of 'SAGAR' (Security and Growth for All in the Region) and 'Neighbourhood First'