Daily Bulletin: Slugfest over Rafale deal escalates as Rahul demands answers from Modi; rains wreak havoc in North India; day's top stories
From political slugfest over Rafale deal escalates as Rahul demands answers from Modi to rains wreaking havoc in North India, here are Tuesday's top stories
Supreme Court verdict on petitions seeking disqualification of accused lawmakers 
The Supreme Court is likely to pronounce its verdict on Tuesday on a batch of pleas raising a question whether MPs and MLAs facing criminal trial can be disqualified from contesting elections at the stage of framing of charges against them. Presently, lawmakers are barred under the Representation of Peoples (RP) Act from contesting elections only after their conviction in a criminal case. A five-judge Constitution bench, headed by Chief Justice Dipak Misra, had reserved its verdict on 28 August and is slated to pronounce the verdict on Tuesday. The bench, also comprising Justices RF Nariman, AM Khanwilkar, DY Chandrachud and Indu Malhotra, had earlier indicated that voters have a right to know the antecedents of candidates and the Election Commission could be asked to direct political parties to ensure that persons, facing criminal charges, do not contest on their tickets using their poll symbols.
Himachal Pradesh rains: Five dead; schools to remain closed in three districts
Five people died and as many were injured in separate incidents as heavy rains lashed Kullu, Kangra and Chamba districts of Himachal Pradesh on Monday, the officials said. Four people, including a girl, died in Kullu, while a man died in Kangra district as heavy rains triggered flash floods and landslides in many parts of the state. Schools have been directed to remain closed in Kangra, Kullu and Hamirpur districts on Tuesday as a precautionary measure. As the water level in rivers and streams increased following the incessant rain, a man was swept away by the swelling Nahad Khad (rivulet) in Kangra, the district administration said. Several houses were also swept away in flash floods as the Beas river is flowing at a dangerous level. Issuing a flood warning, the Bhakra Beas Management Board (BBMB) said that excess 49,000 cusecs of water from the Beas Dam would be released on Tuesday at 3 pm. The water level of the dam has already reached 1,385.56 feet.
Rahul Gandhi releases french media house video on Rafale deal, exposes 'sad truth'
Congress president Rahul Gandhi on Monday released a video of a French media portal and suggested it was the "sad truth" about Prime Minister Narendra Modi. The video quoted the editor of Mediapart, a French media house that published a story on Friday quoting former French President Francois Hollande as saying that it was the Indian government that "proposed" Reliance Defence as the partner of Dassault Aviation for Rafale offset contracts. Rahul, while speaking in Amethi, also asked the prime minister for answers on several issues relating to the Rafale jet fighter deal and asked him to clarify as to why the former French president had allegedly called him a "thief".
Kerala floods: Pinarayi Vijayan to meet Narendra Modi today
Kerala Chief Minister Pinarayi Vijayan will meet Prime Minister Narendra Modi today in the latter's residence in Delhi. In the meeting, it is expected that the chief minister would request more financial assistance for flood relief from the Centre. A final decision on fund release is yet to be taken, even though the state government has submitted its report to the Centre. Based on the guidelines fixed by the Centre on natural calamities, the state had submitted a proposal seeking Rs 4,796.35 crore as compensation.
Rahul Gandhi in Amethi: Day 2
Congress president Rahul Gandhi on Tuesday will chair a meeting of the District Development and Monitoring Committee (earlier known as District Vigilance and Monitoring Committee) on the premises of collectorate at Gauriganj, the district headquarter. On Monday, Rahul reached his Lok Sabha constituency. He launched an attack on Prime Minister Narendra Modi over the Rafale deal stating that the country's "chowkidar", Modi snatched money away from the poor and handed it over to industrialists.
Karnataka Congress Legislature party meeting today
Siddaramaiah, who is the head of the Congress-JD(S) coalition coordination committee, has convened a meeting of the Congress Legislature Party on Tuesday. The meeting comes amid reports that the opposition party, BJP is trying to sway leaders of the Congress, in a bid to upstage the coalition government. The committee is also concerned about possible cross voting ahead of the Legislative Council bye-elections(on 4th October)
India faces Afghanistan in their final Super Four clash
Team India face Afghanistan in their final Super Four clash in Dubai on Tuesday. The match though will have little impact on the tournament as India have already made to the final, courtesy their unbeaten run across four matches. Afghanistan, on the other hand, has been knocked out of the event after their three-run loss to Bangladesh on Sunday.
Markets enter bear phase
Market benchmark BSE Sensex tanked nearly 537 points to end at over two-month low of 36,305.02 and the Nifty crashed below the 11,000-mark on Monday, extending their slide for the fifth straight session after heavy losses in banking and auto stocks. With defaults from Infrastructure Leasing and Financial Services (IL&FS), one of the biggest NBFC's in the country, and its group companies on the rise, markets are unlikely to calm down in a hurry. In a note to clients, Morgan Stanley warned that the funding costs for NBFCs are likely to stay elevated for some time.
macOS Mojave now available
macOS Mojave is the biggest visual overhaul to macOS in over two years. Available for most Macs and MacBooks made since 2012, the most striking new feature of the new OS is 'Dark Mode', which introduces a new, darker, system-wide colour scheme. Other updates include Stacks, a feature that helps organise your cluttered desktop, support for iOS apps Like Stocks, News and Voice Memos and brand new, reactive wallpapers.
Smartphone makers are lying: Report
After weeks spent testing 10 smartphones from six different brands, we have come to the conclusion that some smartphone makers are cheating on benchmarks and lying to their customers about it. While this is not new and several companies have been caught cheating on benchmarks in the past, the full extent of the cheating, as revealed in our testing, throws up some rather worrying results and brings into question the trustworthiness of some of the biggest smartphone brands around. Our full report on the issue will be available later today.
Prasoon Joshi-led CBFC suggests new initiatives
The Central Board of Film Certification (CBFC), chaired by Prasoon Joshi, has suggested new initiatives such as to invite the heads and members of Hindi and regional film associations, and a communication campaign for educating audience segments about the various categories that film content is certified under. A CBFC board meeting was held in Mumbai last week under Prasoon's guidance.
World
Former British foreign secretary Jack Straw recently claimed that the UK government instituted an inquiry and a team visited Gujarat to investigate the 2002 riots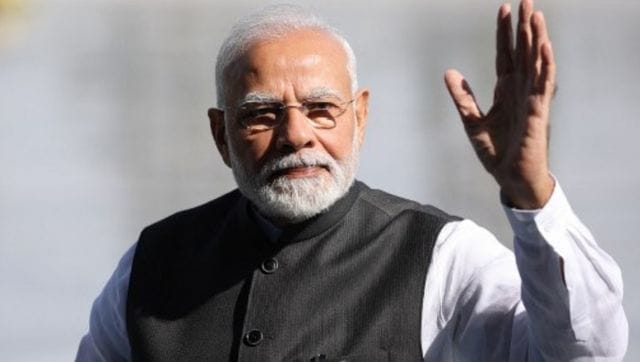 World
Call for an independent probe into the BBC over Modi documentary' on Change.Org, which strongly condemns the BBC for failing to meet the highest standards of editorial impartiality, has attracted over 2,500 signatures since it went online on Sunday night.
Entertainment
In response to a Twitter user's appreciation post for Gandhi, Agnihotri wrote, "I like the ease with which he wears warm jackets indoors and goes without jacket outdoors. Also, ease with which he drinks chai outdoors and 5 course meal indoors. Easy drama. Easy followers. Good one."